If you have been injured at work, there are certain steps you need to take to ensure your benefits.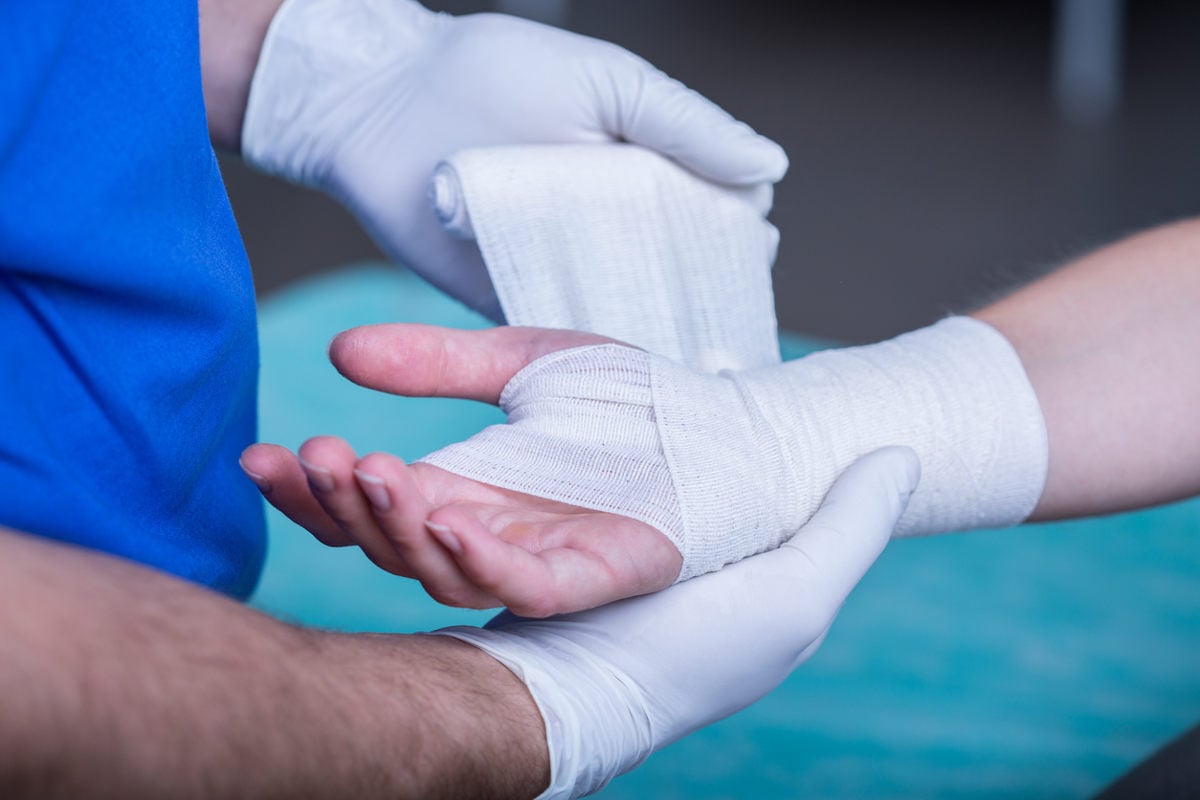 You were injured on the job in Missouri and don't know what to do next. Even if you don't think the injury is serious, you never know what might happen. Small injuries, such as bumps on the head, may lead to further issues. The one thing you should know is that you're not alone. St. Louis workers compensation attorneys have been dealing with workplace injuries and insurance companies for decades and are here to help you.
Contact Your Supervisor Immediately
The first thing you should do is tell your supervisor about your injury. When you do this, your employer is legally required to contact their insurance company and provide them notice. Even if the injury seems minor at the time, don't take any risks. Your rights are at stake. If you don't check in with your supervisor within thirty days of your injury, you may lose your right to receive benefits. Also, it's easy to argue that an injury was minor if you didn't tell anyone about it and continued working. Workers compensation law in Missouri also covers diseases and sicknesses caused by the nature of your employment as well.
Get Medical Attention
You have a right to receive medical care after reporting the injury. You know best if you need medical attention. If you need to see a doctor, tell your employer and don't take no for an answer. Your employer or insurer is required to choose what doctor you see. If you go to your own doctor, you may not be eligible for compensation. So your employer doesn't have a preference, demand that they make a choice, otherwise, they may be able to argue that you went to a doctor on your own.
Know Your Rights
You have many workers compensation rights as an employee that are guaranteed by law. For example, you may be able to receive compensation for long distance travel required to see a specialized doctor. In addition to compensation for your medical costs, you may also be able to receive cash benefits if you are temporarily or permanently unable to return to work. There are also many programs available to help rehabilitate injured workers so that they can return to work quicker and programs to help you find temporary work while you're recovering from an injury.
Contact an Attorney
There are many implications of a workplace injury that are easy to miss. While it is true that not every workplace injury calls for a lawyer, if you go at it by yourself, you may quickly realize that the insurance companies, and maybe even your employer, are not on your side.
If you were injured on the job, there are steps you need to take now. Make sure you contact your employer as soon as possible and visit the doctor of their choice. Remember, the best way to know and ensure your rights is to contact a St. Louis workers compensation lawyer. Work injury lawyers specialize in this particular area of law and let the insurance company know you take your rights seriously. We know their tricks and how to get the best results for you.