Each year, millions of American workers are injured in the workplace.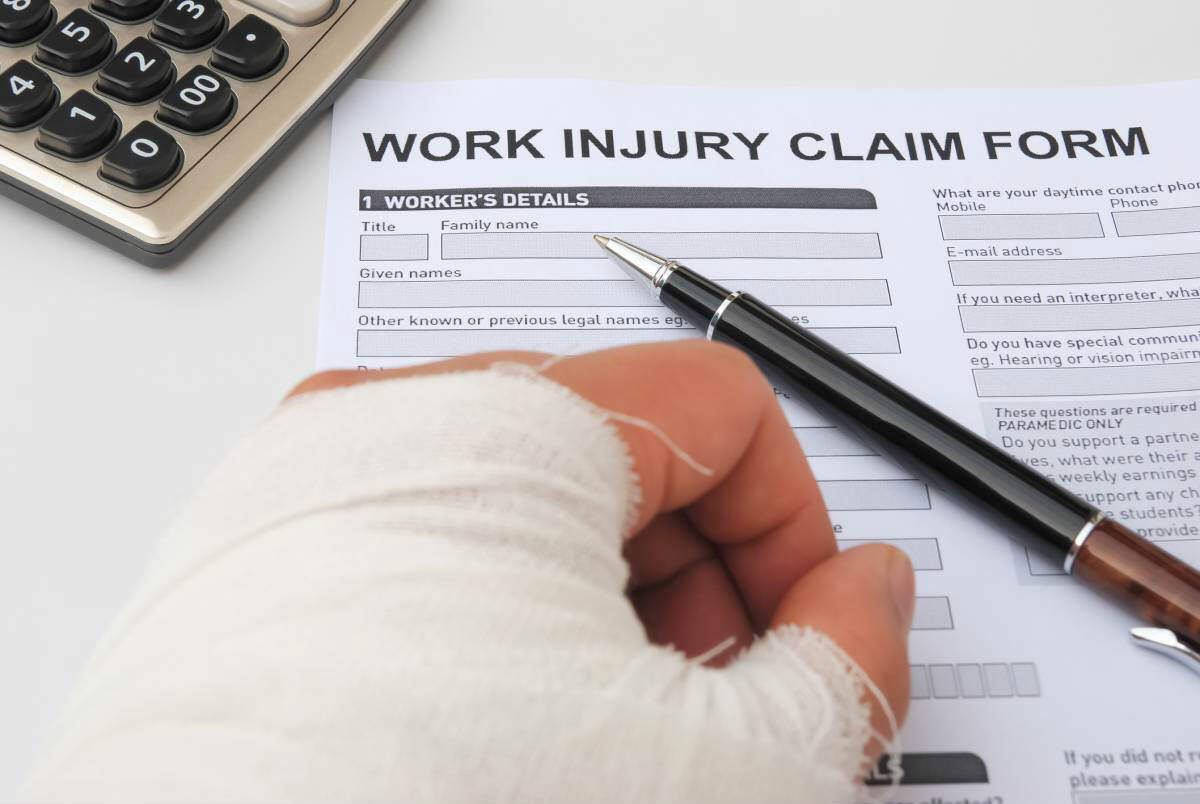 The 2016 Liberty Mutual Workplace Safety Index has revealed that the most debilitating, non-fatal work related injures amounted to $62 billion in workers compensation costs. The top 10 causes contributed to 82.5% or $51.06 billion of the total costs. In other words, businesses spend over $1 billion each week on workplace injuries.
Here are the top 10 causes of workplace injuries in 2016, and their costs:
Overexertion – Overexertion injuries cost $15.6 billion last year. These include injuries related to pushing, pulling, lifting, carrying or holding. Proper use of ergonomics can help prevent these injuries.
Falls on Same Level – These injuries resulted in $10.17 billion worth of expenses. Falls from the same level is defined as a fall to the same working or walking surface or a fall against or into objects on the same surface. According to the CDC, these injuries are quite common and make up 65% of all fall related injuries. Some of the most common injuries include broken bones and fractures in the leg, upper arm, pelvis, hip, spine, pelvis and forearm.
Falls to Lower Level – These falls involve a fall to a level below working or walking surface, and these injuries constituted 8.7% of the total injury costs. Falls to a lower level result in more serious injuries and can even cause death.
Struck by equipment or object – Struck by injuries contributed $5.31 billion to total costs. These injuries are caused by objects that are rolling, flying, falling or swinging. The injury often occurs when the worker is unable to notice the object coming towards them and do not get enough time to react.
Bodily Reactions – Bodily reactions account for $4.15 billion worth of expenses. These injuries can occur on any job, and refer to the accidents resulting from bodily motion such as reaching, slipping, tripping, climbing, standing and sitting. These accidents are non-impact, and the injuries are a result of repetitive stress.
Motor vehicle accidents – Motor vehicle accidents occurring on roadways and non-roadways constituted over 4.8% of the total injury costs. Most of these accidents occur in work zones and can cause the death of workers pedestrians and other drivers.
Slip or Trip without Fall – These injuries accounted for $2.35 billion worth of expenses. Slip and trips occur when there is some kind of unexpected change in the contact with the surface and feet. Slip can happen when there is little traction or fraction between the surface and footwear, and trips occur when the foot collides with uneven surface or an object.
Caught in Equipment or Objects – $1.97 billion – These injuries result from accidents involving heavy machinery, and last year, they contributed $1.97 billion in total expenses. Caught in /compressed between objects or equipment accidents occur when a body part gets crushed, caught, compressed, pinched or squeezed between two or more objects.
Struck against equipment or objects – These injuries accounted for $1.85 billion worth of injury costs. Struck against accidents occur when a worker hits an equipment or object. These accidents can cause fractures, elbow or shoulder injuries, lower leg injuries and head and brain injuries.
Repetitive Motion – Repetitive motion injuries contributed $1.85 billion to total workplace injury costs. These injuries are the result of performing the same tasks over and over.
St. Louis Workmens Comp Benefits
If you have suffered any kind of work related injury, contact the Law Office of James M. Hoffmann by calling (314) 361-4300 or by filling out our online contact form. If you have been injured at work, you need access to all of your benefits. You have bills to pay, a family to take care of, and a job to return to. Do not let the insurance carrier deny you your benefits.
Workplace Injury and Accident Causes
Asbestos Exposure
Asbestos Removal
Second Hand Asbestos Exposure
Sexual Assault Workplace
Physical Assault at Workplace
Workplace Injuries Assembly Line
At Fault Accident
Workplace Attack
Benzene Exposure
Injured on Lunch Break
Building Collapse
Workplace Bullying
Chemical Exposure in the Workplace
Chemical Hazards in the Workplace
Cold Stress in the Workplace
Combustible Dust Explosion
Computer Use
Construction Site Accident
Conveyor Belt Accident
On the Job Injury Cause by Coworker
Crane Accident
Injuries from Desk Jobs
Diesel Exhaust Fumes Exposure
Digging Injury
Breaking Company Policy
Drowning at Work
Workplace Drug UseElectrical Workplace Accidents
Elevator Accident
Equipment Accident
Ergonomics in the Workplace
Excessive Overtime
Workplace Explosion
Extreme Danger
Fall at Work
Fire in the Workplace
Slicer Accident
Forklift Accident
Walk in Freezer
Gas Pipeline Accident
Hard Work
Workplace Hazardous Substances
Hazardous Equipment in the Workplace
Heavy Machinery Accident
Horseplay in the Workplace
Danger at Workplace
Insomnia in the Workplace
Jumping Accident
Ladder Falls at Work
Loading Dock Accident
Machinery Accident Workplace
Equipment Failure Accident
Mining Accident
Mold in the Workplace
Nail Gun Accident
Workplace Noise
Non Collision Accident
Heavy ObjectsWorkplace Office Equipment
Opioid Use
Injury at Work Due to OSHA Violation
Overexertion Injuries at Work
Use of Pain Killers
Power Tool Injury
Inadequate PPE
Repetitive Motion Injuries in the Workplace
Mansfield Bar
Scaffolding Accident
Secondhand Smoke in the Workplace
Side Effects
Silica Exposure
Sleep Disorder
Slip and Fall Injuries in the Workplace
Stairs at Work
Struck by a Vehicle
Tar Fumes
Toxic Chemical Exposure
Toxic Fumes in the Workplace
Car Accident While Working
Trench Collapse
Trips at Work
Unsafe Working Conditions
Workplace Violence
Welding Injury
Winter Hazards in the Workplace
Working Shifts

Updated: