Workers' Compensation – Back Injury
The Law Office of James M. Hoffmann, has a strong history of helping workers with back injuries get the medical attention and financial compensation they need.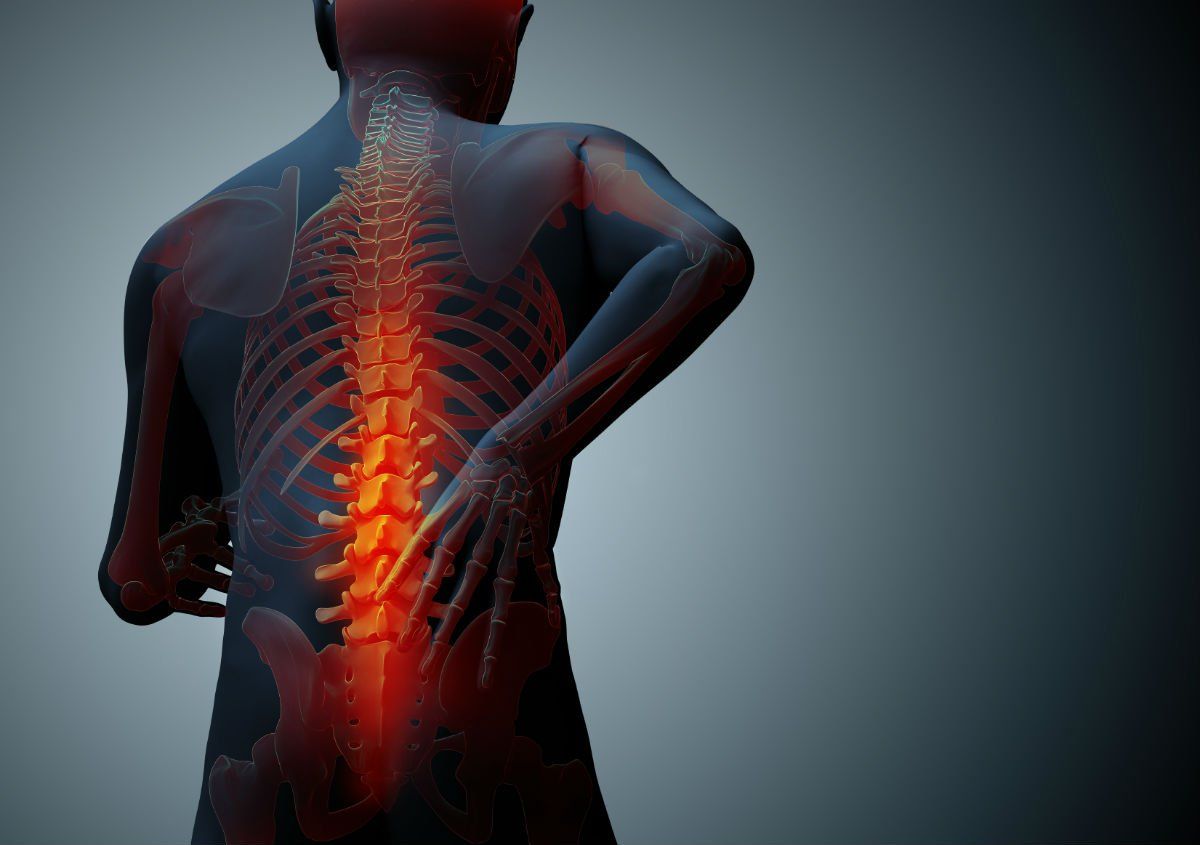 According to the U.S. Department of Labor, back injuries at work are the nation's number one workplace safety problem. The Bureau of Labor Statistics reports that more than one million individuals suffer from back injuries annually. Although OSHA has helped employers and employees reduce back injuries, no approach to this issue has eliminated the risks. Many workers injure their back because their job requires lifting. Factors such as a person's age, body size, state of health, and overall physical fitness have a lot to do with whether or not they get injured.
Back injuries can be serious, and in addition to needing expensive and ongoing medical treatment, back injuries can affect one's ability to perform routine work-related tasks. It is very important that individuals who have injured their backs are able to rest and allow their bodies to recover, since back injuries can worsen with time. Serious injuries can be debilitating and require surgery. Sprains or strains may just need several days to heal; more severe injuries, however, can require extensive medical treatment.
Many workers have suffered herniated or ruptured disks, fractures to the vertebrae, nerve impingement, strains or sprains and many other types of back injuries.
Lifting is one of the leading cause of back injuries, and studies have shown that nearly one third of workplace back injuries could have been prevented. Employers are generally responsible for making sure employees are trained properly, are following standards of safety, and should be eliminating or reducing risk factors whenever possible. Even jobs with higher risk for incidence of back injury, like construction jobs, should follow guidelines for reducing risk and keeping employees as safe as possible.
What To Do After a Work-Related Back Injury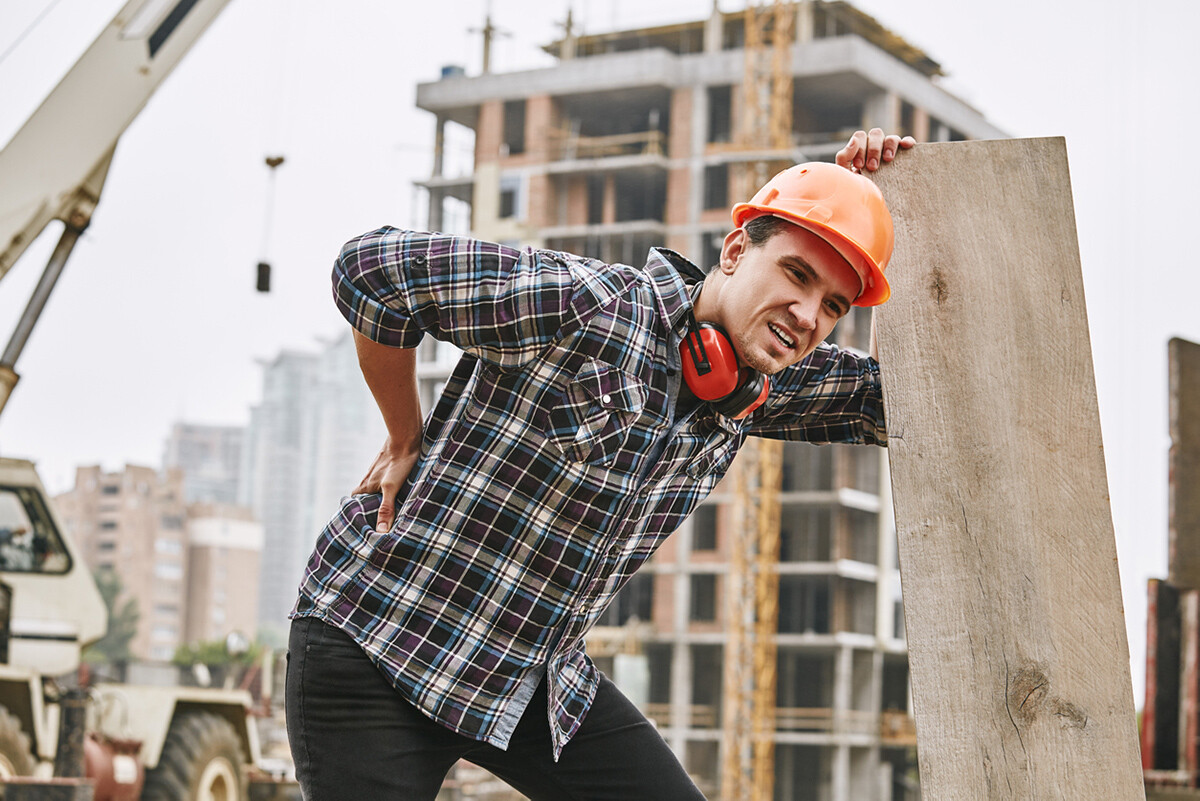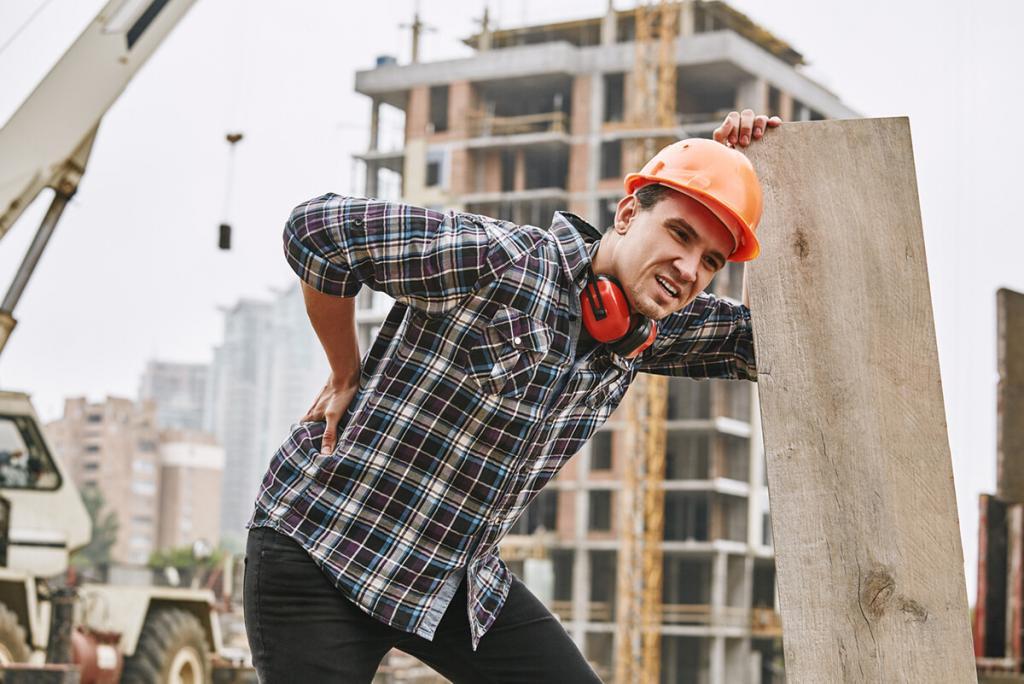 If you have sustained a back injury while at work, you may be entitled to workers compensation benefits. If there is an additional negligent party such as a negligent co-worker, you may be able to receive additional compensation.
If you experience a back injury at work you should immediately notify your employer and then seek medical treatment. Back injuries should be treated as soon as possible so that they do not worsen over time. Many employees hope the injury will improve with time and continue to perform duties at work and avoid seeing a medical professional. This is inadvisable and could increase the severity of the injury.
It is important that your doctor take the time to properly diagnose your condition and that each step of the treatment process is documented.
Serious back injuries such as spinal injuries can be devastating and can affect the rest of your life. These ongoing injuries can require surgery, rehabilitation, and can mean you are unable to return to your former position, which would require new job placement and subsequent vocational training.
Follow these important steps if you experience a work-related back injury:
– Report your injury to your employer
– Seek medical treatment
– Speak to a workers compensation lawyer
Employees can suffer many kinds of work related injuries. Back injuries are among some of the most common and can be some of the most painful and debilitating medical problems a person will ever have to experience. If you have suffered a back injury at work, you may need to be able to prove that it was caused by a task or accident while at work. It is important that you let your employer know immediately that an accident has occurred. They will get in contact with their workers' compensation carrier and determine whether or not they will provide medical care.
The workers compensation insurer will often deny the employee benefits claiming that the worker cannot identify a specific event or accident that caused the back injury. If you or someone you know has experienced a situation like this, it is important to seek legal help from an experienced Workers' Compensation Lawyer.
Types of Back Injuries:
Herniated, bulging or slipped discs
Back spasms
Chronic back pain
Spinal cord damage
Lumbar disc and cervical disc fractures
Pinched nerves
Some people may develop back problems over time through repetitive stress. Other injuries may be the result of an accident such as a slip or fall, a vehicle accident or lifting incident. The back injury may vary in severity. Some may be minor, while others are more serious situation involving long-term medical treatment or disability.
Workers Compensation Benefits for Back Injuries
Workers Compensation Laws are there to protect individuals who sustain work-related injuries. The laws are different depending on which state a person works in. Depending on the details of your case, in Missouri, some of the benefits may include:
Payment of full medical expenses
Temporary disability
Permanent disability
Compensation for loss of earning capacity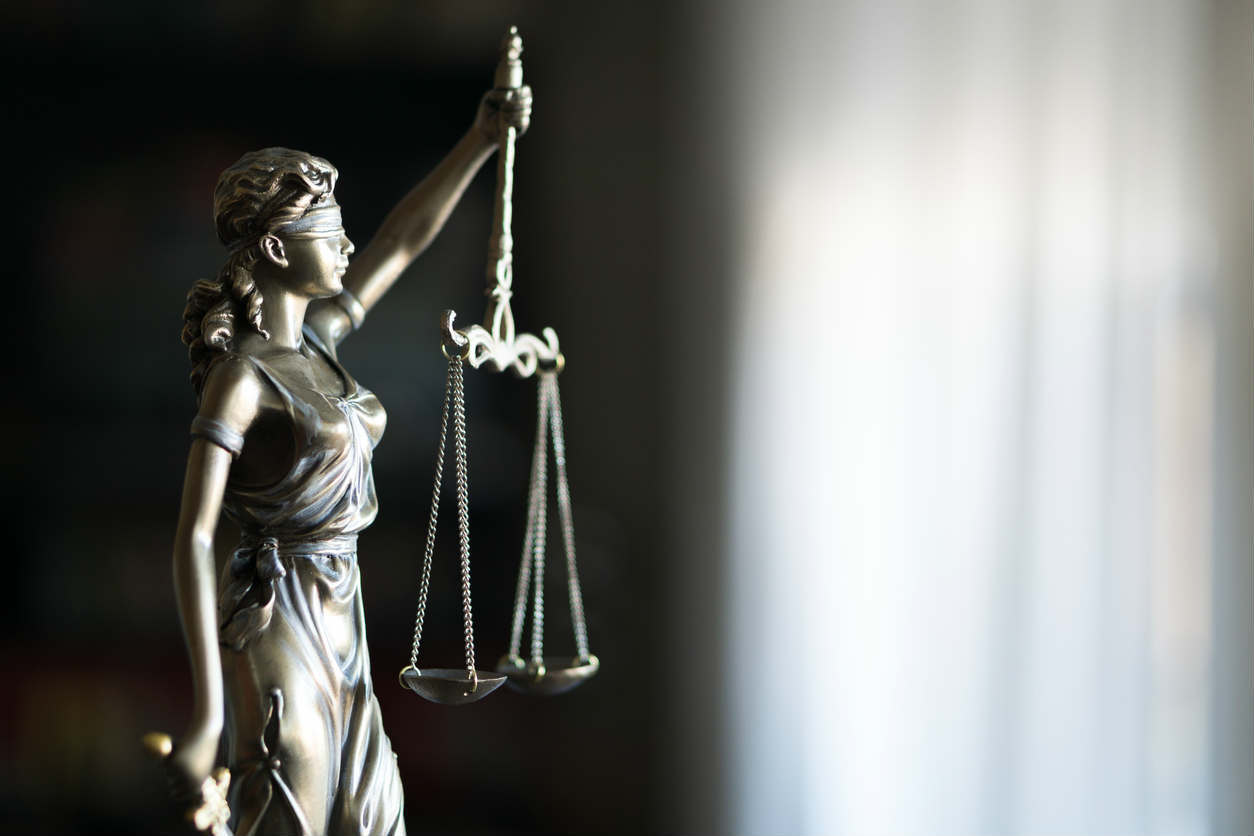 Seek Aggressive Representation of Your Rights

If you were injured at work, it is important to speak to a back injury lawyer about your legal rights and options. Contact workers' compensation lawyer James M. Hoffmann for a free consultation. Our legal team has a strong history of helping injured workers get the medical attention and financial compensation that they need.

Contact our St. Louis, Missouri workers' compensation law firm to ensure that your rights are protected. Please call (314) 361-4300 or complete our Online Case Evaluation Form.
Back Injury Case Results
Workers' Compensation Settlement in 2013 for an employee who was a driver for a trucking company in Springfield, Missouri. The employee suffered a disc injury to his lower back when he slipped and fell off the side of his truck.
Workers' Compensation Lower Back Injury settlement for client that was a construction worker injured in a car accident while working for Employer. Cervical disc herniation was accepted. Employer paid for disc replacement surgery. Client returned to work but continued to suffer low back problems. Lumbar MRI revealed L4-5 and L5-S1 disc bulges with spondylolisthesis at L5-S1. Employer denied the low back injury as Employee had prior lumbar disc herniation for which surgery was recommended but never performed. The result includes a trial Award for the Second Injury Fund, under-insured motorist coverage, policy limits liability coverage, and settlement with workers' compensation carrier. Subrogation claim by the workers' compensation carrier was substantially reduced.
Workers' Compensation Settlement: Security officer was participating in self-defense class. Part of the training included hands on techniques during which other officers wrestled client to the ground. Later that day client felt low back pain. Employer/denied the case alleging that officer failed to report an injury. Initial emergency records stated that cause low back pain was unknown. Officer suffered a herniated disc in his low back. Causation was disputed by the workers compensation insurer. Case settled during trial.
Second Injury Fund Verdict: Boeing worker injured low back from years of maintenance work.  Workers' compensation insurance carrier paid for wage loss and lumbar disc replacement procedure for a herniated disc.  Records revealed hand numbness so claim for carpal tunnel was filed as well.  The Cases settled and Employee returned to work.  Permanent partial disability claim went to trial against the Second Injury Fund, or SIF.  Client received trial award.
PermanentPartialDisability: Construction worker fell from scaffolding and fractured low back vertebrae, pelvis, and ankles. Surgery was required for one ankle. Worker returned to work full duty with no restrictions. Prior to trial, the workers compensation insurance carrier offered no settlement. Employee was sent to experts for opinions and experts were deposed for trial. Week before trial case settled PPD, or permanent partial disability.
Workers' compensation settlement for a maintenance worker who suffered an injury to the low back due to maintenance and construction work. Eventually, a disc replacement surgery was authorized. The L5 disc was replaced with an artificial device. Client returned to work.
Back Pain Policy limits settlement for a rear-end collision. Client suffered loss of consciousness and back pain. Underinsured coverage claim pending.
Lumbar Strain Settlement. Settlement for a cervical and lumbar strain from multiple car collisions. Epidural steroid injections were performed.
Disk Herniation Settlement for a roofer who suffered C5-6 disc herniation while carrying 50lbs of slate. A cervical fusion was performed for same. Employee has returned to work.
Workers' Compensation and Car Accident settlement combined workers compensation and car accident settlement for fractured pelvis and lumbar transverse process fractures.
Workers' Compensation for a lumbar fusion in a workers compensation case.
Workers' Compensation settlement for lower back surgery.
Workers' Compensation for a workers compensation settlement regarding a disputed low back injury.
Work Related Injuries