The latest data from the Bureau of Labor Statistics (BSL) shows that auto mechanics are more susceptible than an average worker to occupational injuries and illnesses.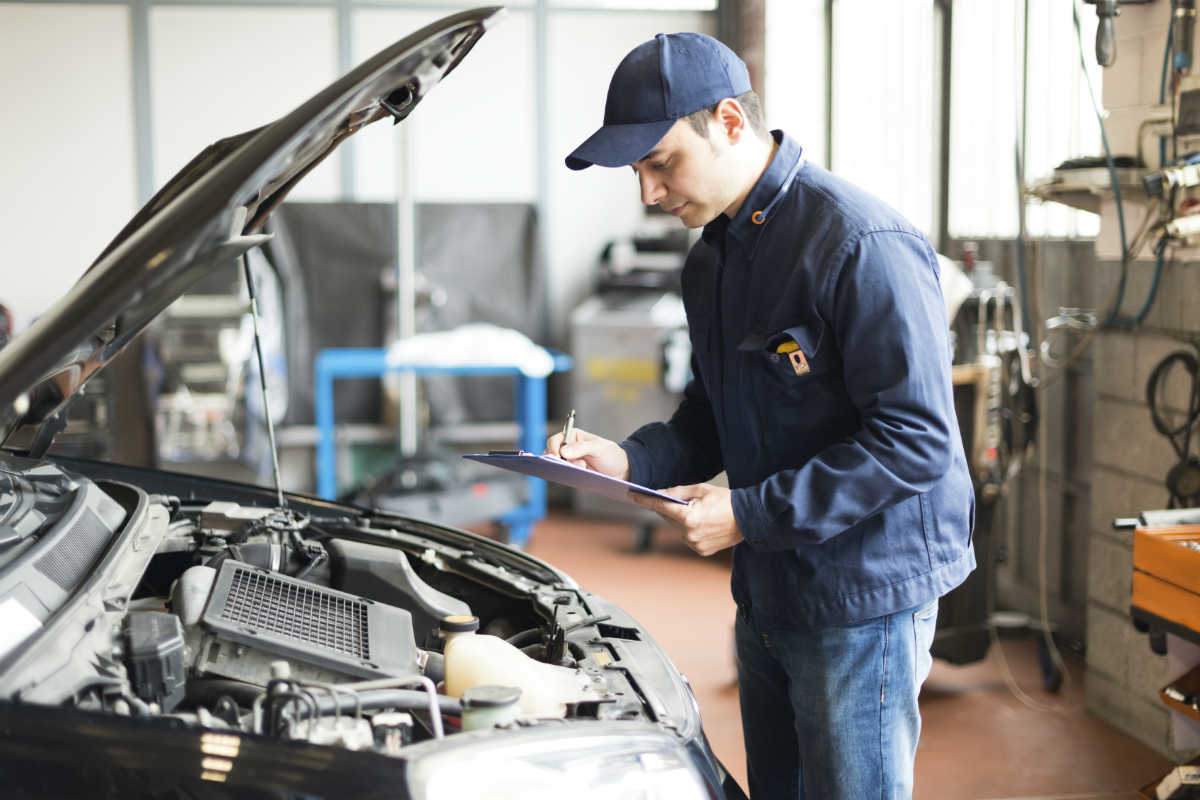 In 2015, more than 15,000 work-related injuries were reported by mechanics alone. Add to this a possibly large number of unreported injuries, and the total figure could be more alarming.
Unfortunately, some of these work-related injuries are almost unavoidable, even when the best of precautions are taken by the mechanics and their employers. The scenario has remained unchanged for years. Back in 2004 and 2005, mechanics reported the fourteenth highest rate of injuries requiring days off work. Here's a look at some of the most common injuries and illnesses suffered by auto mechanics.
Cuts and Burns
Mechanics often fall prey to accidents at the workplace due to equipment tip-over, falls, or collapse, and suffer sudden injuries, such as cuts and burns. In fact, contact with objects and equipment, such as automobile parts or tools accounted for around 44.5 percent of all injuries suffered by the mechanics in 2005, according to The Bureau of Labor Statistics.
Also, cuts were the most common mechanic injury reported in 2011, according to a study published in the journal Industrial Health. Some other common injuries include burns and fractures. While some of the accidents can be avoided by using safety equipment, not all of them are avoidable.
Cumulative Trauma Disorders
These are injuries caused by overexertion, strains, and sprains. Mechanics often need to lift heavy objects, strain their muscles, bend over and work for hours at a poor posture. As a result, they often suffer repetitive stress injuries or cumulative trauma disorders, such as muscle pulls, spinal injuries, wrist injuries, back sprains, elbow injuries, ulnar nerve entrapment, and carpal tunnel syndrome. In fact, one of out of every five injuries reported by the mechanics in 2005 was some form of repetitive trauma injuries, according to The Bureau of Labor Statistics.
The BSL data also revealed that heavy lifting accounted for more than 50 percent of all overexertion injuries in 2005. Most of these injuries can be avoided by using advanced tools for lifting heavier objects and by utilizing proper lifting techniques. Unfortunately, however, some musculoskeletal injuries are more severe than the others and may not always be avoided.
Toxic Injuries
Auto mechanics are also susceptible to long-term illnesses caused by exposure to industrial chemicals and gasoline additives. For instance, some auto parts, such as, clutches and brakes may contain a harmful compound called asbestos, which triggers the risk of respiratory diseases and even cancer among the mechanics, says The Environmental Protection Agency. Some other products used in a garage may contain lead. According to the Occupational Safety and Health Administration (OSHA), contact with products containing lead may cause kidney diseases, anemia, neurological disorders, and even death.
Missouri Workers Compensation Lawyers
Auto mechanics working for an employer are entitled to receive workers compensation benefits for the work-related injuries they suffer. If you face any difficulty in getting the benefits you deserve or have any questions regarding the workers' compensation claims process, call the Law Office of James M. Hoffmann. We have over 30 years of experience helping injured workers throughout the state of Missouri and would be happy to answer your questions and help you get the compensation you deserve.
Call (314) 361-4300 for a free case evaluation
Workers & Industry
Updated: