Workplace Discrimination – Discrimination in the Workplace
Discrimination is treating someone unfavorably because of a personal characteristic that is protected by law.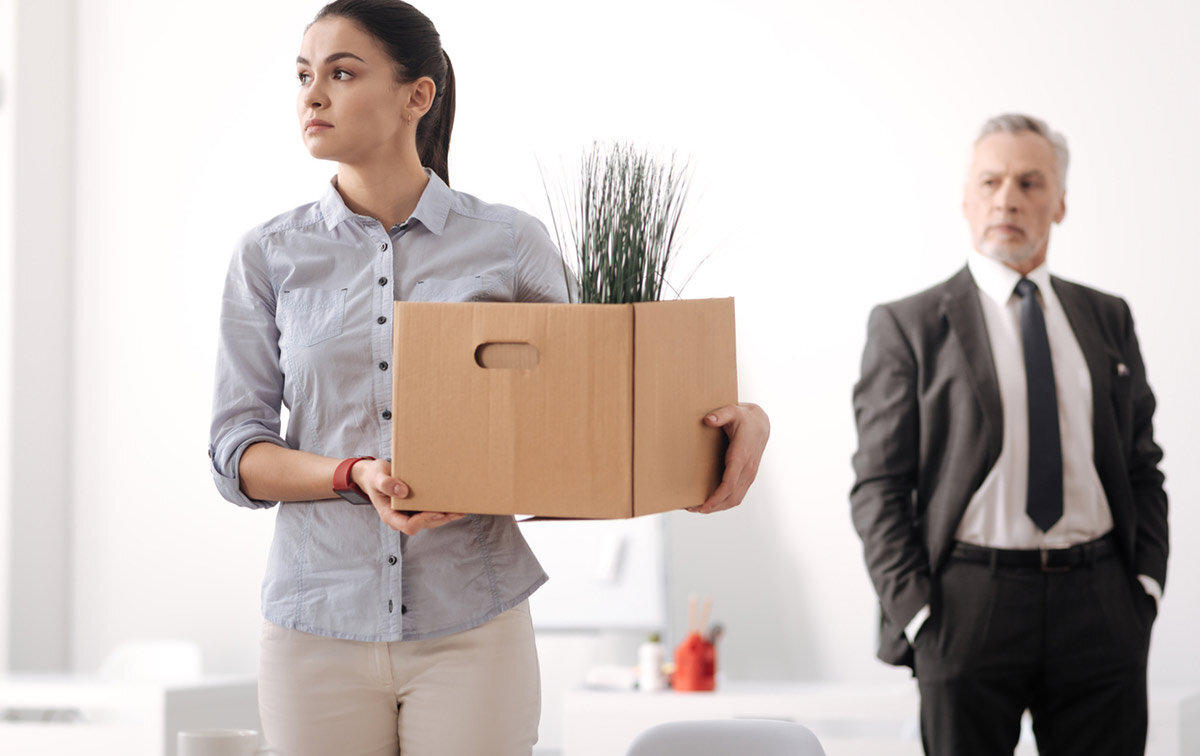 It is illegal for an employer to harass, fire, or discriminate against an employee for a personal characteristic that they have. Workplace discrimination occurs when a person is adversely discriminated against due to any number of factors. Harassment is a form of discrimination.
If you have been discriminated against, fired, or harassed at work for any of the following reasons, contact the Law Office of James M. Hoffmann. Attorney James M. Hoffmann has spent a majority of his more than 20 year legal career dedicated to protecting the rights of injured workers.
Types of Discrimination in the Workplace
A person can be discriminated against for a wide variety of reasons. Employment discrimination occurs when an employee is treated unfavorably because of their race, gender, skin color, religion, disability, or age.
Some of the common types of discrimination include:
Harassed by employer for filing work comp claim
Fired because a work comp claim was filed
Harassed for having a disability
Injured employee being mistreated by employer
Older employee fired so younger employee can be hired for less pay
Denying certain employees compensation or benefits
Discriminating when assigning disability leave
Employer retaliation for filing a work injury claim
If you have been harassed, mistreated, or fired for any of these reasons, call our firm to discuss your legal options.
Harassed for Filing Work Comp Claim
If you have been injured on the job and have filed a workers compensation claim, your employer cannot harass or otherwise treat you improperly. If you are being harassed by your employer, you may be able to file a lawsuit against him or her. This not only compensates you for the mistreatment you have suffered as a result of their actions, but it holds the company accountable for trying to dissuade employees from using the workers compensation system.
Some of the different types of harassment an employee may face include but are not limited to:
Inappropriate comments or jokes
Personal humiliation
Critical remarks
Intimidation tactics
Physical harassment – direct threats of intent to inflict harm
Excessive demands that are impossible to meet
Demands far below the employee's capability
Discrediting or spreading rumors about the victim
Cyberbullying
Fired for Filing a Workers Comp Claim
If you were hurt at work, you may be worried about filing a workers compensation claim. Employers are not usually thrilled to learn about a work injury claim because it may raise their insurance rates or it may point out an oversight on their part. While every state prohibits employers from retaliating against an employee that has filed a claim, it continues to happen often.
In Missouri, it is illegal for an employer to fire an employee for filing an injury claim. Without this protection, employees would likely be too afraid to exercise their rights. However, filing a claim doesn't give an person unlimited job security. If an employer has a legitimate reason to fire that employee, it can legally terminate the persons employment.
If you have been fired due to retaliation for filing a workers comp claim, you may be eligible for additional compensation.
Older Employee Fired so Younger Employee can be Hired for Less Pay
If an older employee is fired so that a younger person can be hired this is considered age discrimination. It can be difficult to determine whether an employers actions were motivated by age discrimination or by a genuine belief that the younger person is better qualified. There are extensive complaint and fact-finding procedures to help a person determine whether or not they are a victim of age discrimination.
Workers who are 40 years of age or older are protected by the ADEA (The Age Discrimination in Employment Act of 1967) from employment discrimination based on age if the employer employs 20 or more employees on a regular basis.
St. Louis Workplace Discrimination Lawyer
If you are the victim of workplace discrimination by your employer due to filing a workers compensation claim, call the Law Office of James M. Hoffmann at (314) 361-4300 or fill out our online contact form.
When we take your case, we make recovering benefits for you our priority, and we put decades of experience, a proven record of success and a client focused approach behind your workers' compensation case. Our Missouri Workers' Compensation Attorneys can provide you with the necessary information to make the right choices so that you can receive the best medical care, benefits and income.