Cervical Fusion and Missouri Workers' Compensation
For more than 20 years, the Law Office of James M. Hoffmann has been helping injured workers get the medical attention and financial compensation that they need.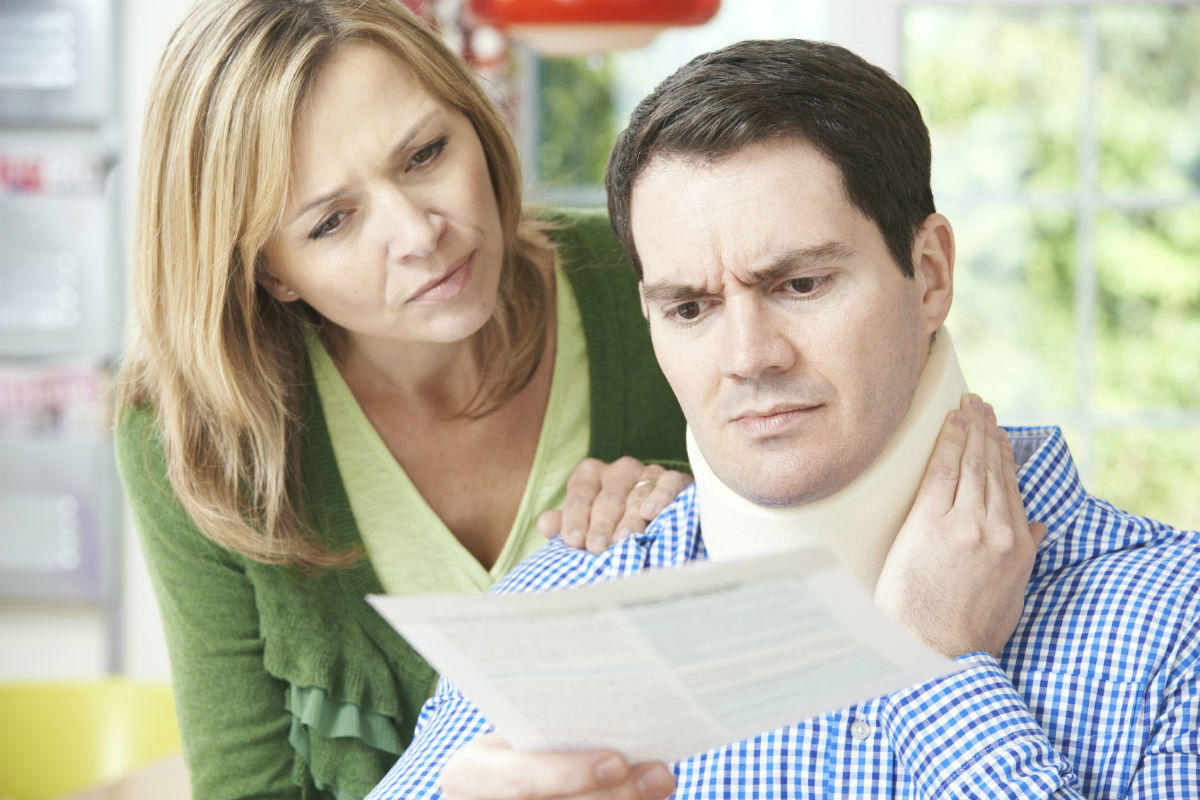 If you sustain a neck injury while on the job in Missouri, cervical fusion could be one of the treatment options offered to you. This is a procedure in which bones in the neck are fused together to provide added support after a debilitating injury. If your physician is recommending this surgery after an accident at work has injured your neck, your employers workers compensation benefits should cover the costs.
This type of treatment is typically recommended only after all other methods for relieving pain and restoring mobility have been exhausted. In some cases your physician may claim that you have reached maximum medical improvement without offering cervical fusion as an option. If you believe that you are a good candidate for the surgery, you have the right to request a second opinion. Ask James M. Hoffmann how he can help in getting you the full medical treatment and compensation you deserve.
What Types of Injuries is Cervical Fusion Used For?
Injuries to the bones of the neck are a common occurrence in the workplace. Some are caused by repetitive motion injuries or over-use, while others are sustained in an accident. A work related car accident for example, which results in whiplash, or a slip and fall accident which causes trauma to the cervical bones. Cervical fusion can be used to stabilize the neck after a serious neck injury to help stabilize it and prevent bone fractures from causing damage to the spinal cord as this could cause paralysis.
The bone used in cervical fusion can be taken from anywhere else in the body, and is then used to form a bridge between adjacent vertebrae stimulating the growth of new bone. In some cases metal plates are used to keep the vertebrae stable while new bone grows between them. Whichever procedure your physician recommends, expect to have to spend significant time recovering from the procedure, as keeping the neck stable is very important.
When Should You See a Doctor if You Injure Your Neck at Work?
When a neck injury is caused by an accident at your job, you should immediately file an incident report with your supervisor. Not all neck injuries present themselves immediately, and you will want to ensure that if one does at a later date, it can be traced back to your job. Whiplash is a perfect example of this, as many people will not experience any symptoms for hours or even days after the accident. In order to protect your workers' compensation benefits, be sure that you follow procedure and inform your employer of an accident on the job immediately.
If you are experiencing neck pain without having been involved in an accident, you should bring it to your supervisor's attention so that they can recommend one of the physician's in their worker's compensation network. If you are diagnosed by your own doctor and they suggest that the injury is related to your job, ask them for a written letter that you can then show your employer. They will then send you to one of their physicians to be treated. It is very important with workers' comp that you follow the correct procedures for reporting an injury. If not, you are putting your rightful benefits at risk. If a procedural error is causing your claim for cervical fusion to be denied by your employer, schedule a consultation with James M. Hoffmann to see how he can help.
What Expenses Does Workers' Compensation Cover?
If your physician finds you to be a good candidate for cervical fusion to treat a work related neck injury, your employer is obligated to cover all of the costs associated with the procedure. This not only includes the surgery, but also any medications for pain and post-operative visits. In addition, your employer should compensate you for any wages lost while you are undergoing medical treatment. If your physician restricts your work activities they must either offer you a comparable substitute position or pay a portion of your wages.
St. Louis Workers Compensation Attorney
The Law Office of James M. Hoffmann represents clients throughout the State of Missouri and in the greater St. Louis area. We will explain the workers compensation process to clients and can get involved at any state: initial application, resubmitting claims to insurance companies, or appealing a case to an administrative law judge or a higher court.
Please call us today at (314) 361-4300 or fill out our online contact form for a free and private consultation.
Work Related Injuries
Updated: