Health Insurance Canceled While Off for a Work-Related Injury
Can my employer cancel my health insurance, or require me to pay it, while I'm off for a work comp injury?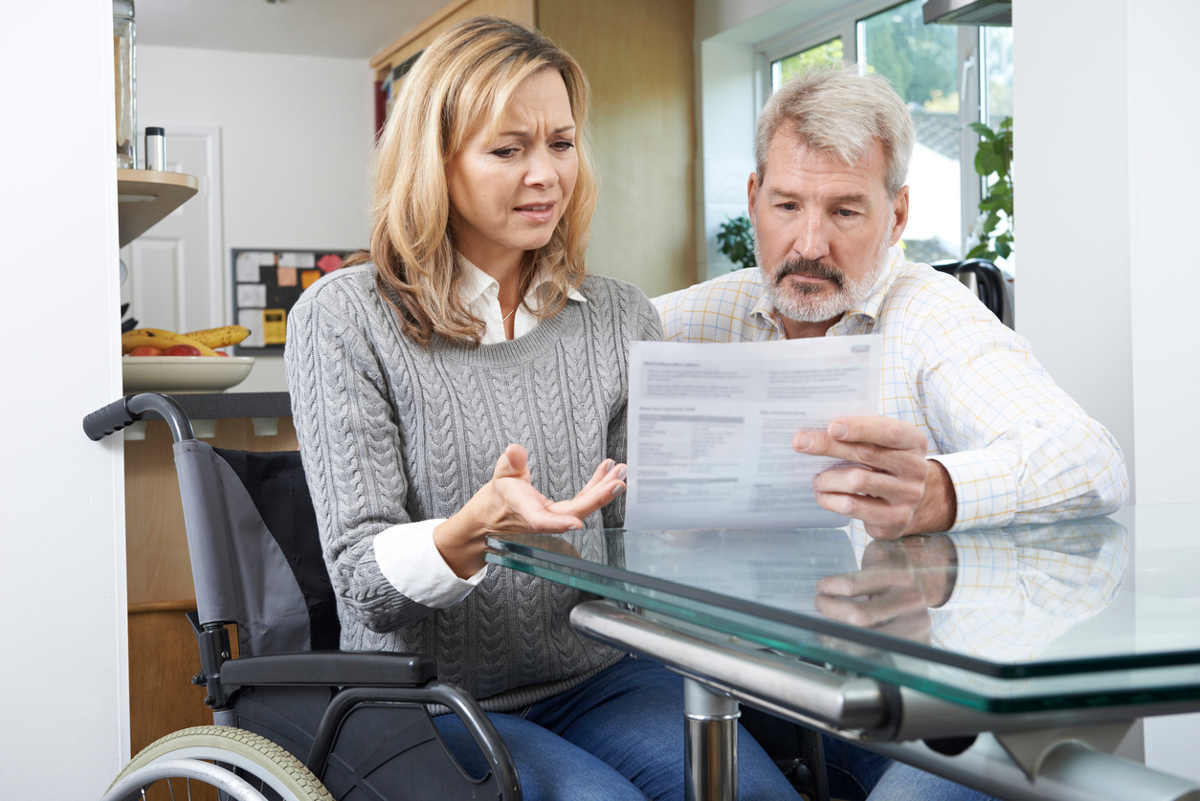 There is a common concern among many Missouri workers who are off work due to a work injury. It has to do with their employers canceling their health insurance while they are off from work. Many ask, "Can my employer cancel my health insurance, or require me to pay it, while I'm off recovering from a work comp injury?"
Answer: a company must continue your health insurance while you are on leave, but they are able to require you to pay your premium.
While most states prevent employers from retaliating against an employee that has filed a workers compensation claim, most do not address the continuation of benefits in the event of an extended absence due to a work-related disability or injury. As a result, some employers will choose to stop paying for health coverage.
However, there are two federal programs that mandate the continuation of health coverage. One is the Family and Medical Leave Act (FMLA) and the second is COBRA. Both of these programs can help workers who have been injured and cannot work, keep their health coverage if they are able to pay the cost themselves.
What is FMLA?
The Family and Medical Leave Act (FMLA) is designed to provide employees with up to 12 weeks of unpaid leave per year. While there are certain criteria that must be met, an employee may benefit from this program for the following reasons:
the birth and care of their newborn baby
for placement of a child for adoption or foster care, with the employee
care for immediate family members such as a child or spouse
medical leave when the employee is unable to work due to an injury or serious health condition
The injured employee needs to notify his employer that he is using his FMLA leave while he is on disability. The employer is required to maintain the same level of health insurance benefits the worker had while he was employed. If the worker has to be off of work longer than the allotted 12 weeks, the employer may cancel the health insurance benefits.
What is COBRA?
COBRA stands for the Consolidated Omnibus Budget Reconciliation Act. It was established in 1985 and requires employers who have group health plans to offer their employees the opportunity to continue their health coverage temporarily when they would otherwise not be able to keep the coverage. This may be due to a layoff, termination, or other change to their employment status.
An injured worker may choose to use COBRA when they expect to be out of work longer than the 12 weeks provided by the FMLA leave. The employee will be required to pay the entire cost of membership in the plan. The employer may be required to provide this continued coverage for up to 18 months.
St. Louis Work Injury Lawyer
If you or a loved one have been injured on the job and are having any difficulties getting the benefits you need, contact the Law Office of James M. Hoffmann today. When we take your case, we make recovering benefits for you our priority, and we put decades of experience, a proven record of success, and a client-focused approach behind your workers' compensation case.
Our St Louis Workers' Compensation Attorneys can provide you with the necessary information to make the right choices so that you can receive the best medical care, benefits, and income.
Save
Save
Save
Save