While trenching is an integral part of most construction projects, it can be hazardous. Trenches are usually narrow and generally uncomfortable to work in.
Working in trenches often results in injuries and, sometimes, fatalities. However, there are ways to minimize the risk of these injuries occurring.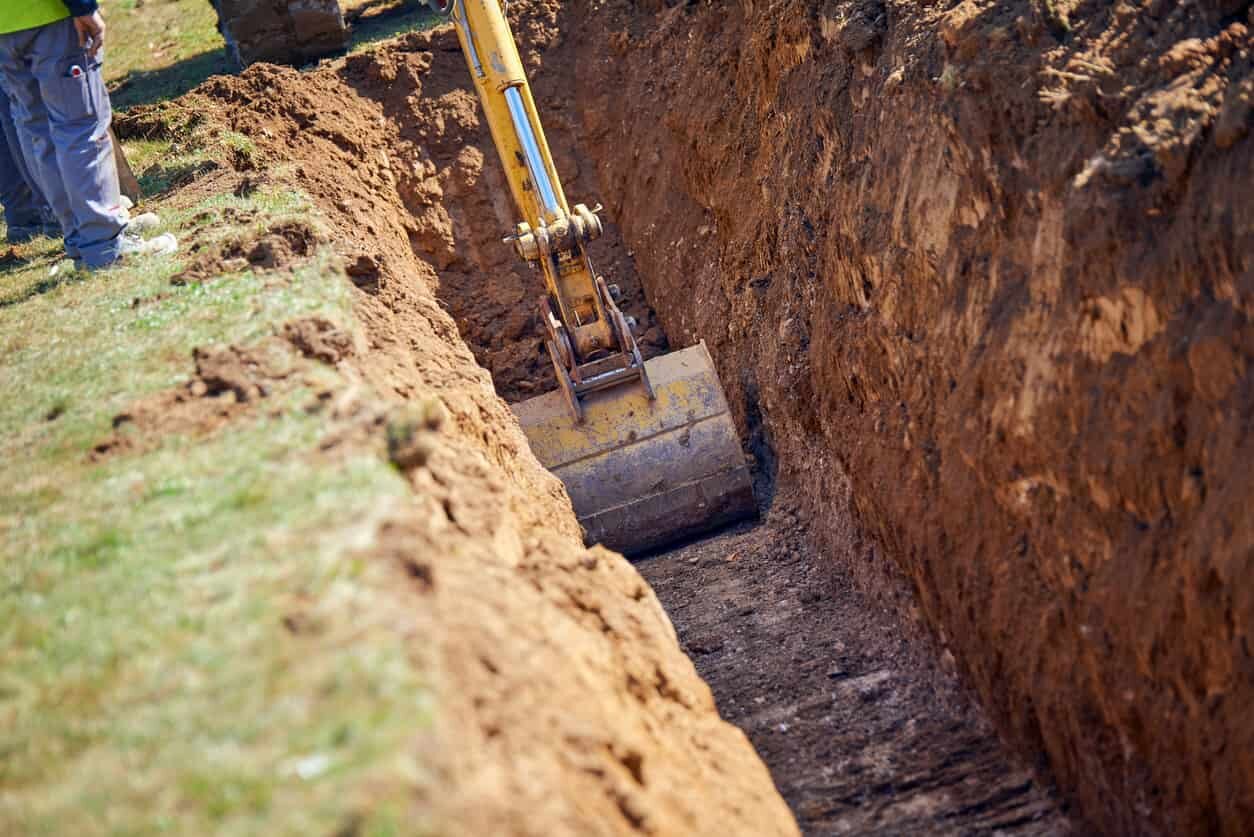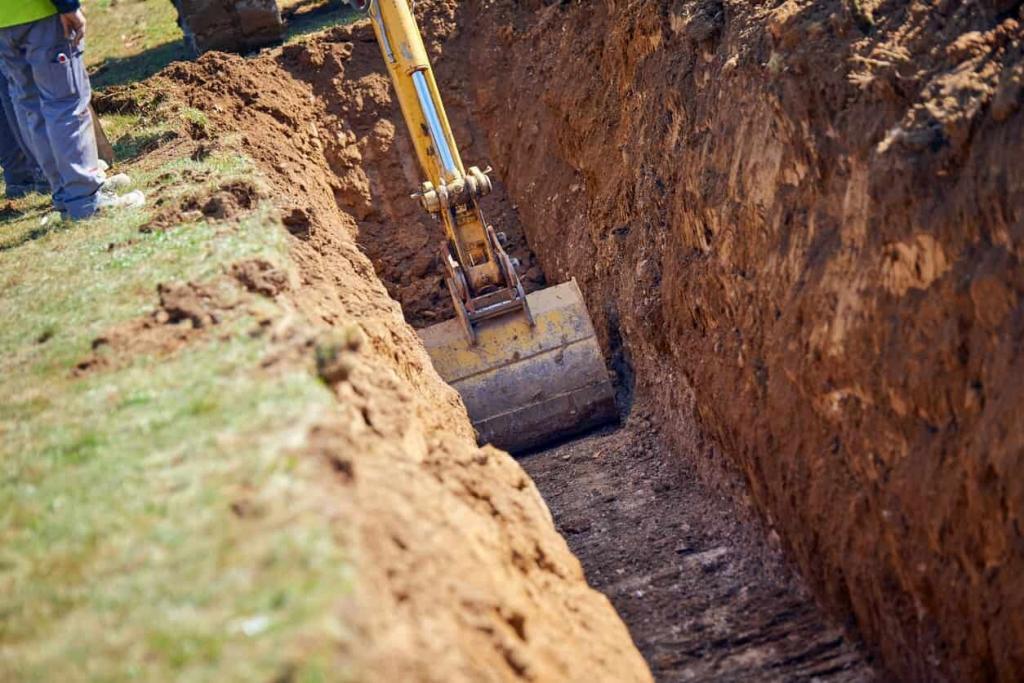 What Are the Common Causes of Trench Accidents?
When trench accidents happen, victims rarely survive. Those who escape death, they're often left with life-altering injuries. Here are common causes of trench accidents.
Constant equipment vibration that destabilizes the soil in the trench
Stress to the trench wall soil from close contact of construction equipment or heavy loads
Flooding
Unstable soil
Lack of precaution and proper oversight
Ways to Prevent Trench Accidents
1. Trench Protective Systems  
OSHA mandates employers to protect workers working in more than five feet deep trenches. Here are some common protective methods:
Sloping: Sloping entails cutting the walls of the trench at an angle to remove heavy soil and alleviate pressure, thereby preventing collapses.
Benching: Just like in sloping, benching forms steps away from the excavation, which alleviates the weight of the soil on the walls of the trench.
Shoring: Shoring involves installing support systems such as timber and aluminum in trenches to keep the soil in place. This, in turn, prevents trench from unexpected collapse.
Shielding: When shoring and sloping cannot work, workers can work in trench boxes to protect them from injuries. However, the manufacturer's guidelines should be followed when installing trench boxes.
2. Atmospheric Testing
Atmospheric risks are one of the main causes of trench accidents. Untested atmospheric conditions in trenches can expose workers to burns, oxygen deficiency, or inhalation of toxic chemicals. Therefore, your employer should organize atmospheric testing and provide emergency equipment such as oxygen cylinders and basket stretchers.
3. Regular Trench Inspection
A competent inspector should routinely inspect the trench for potential collapses or cave-ins before the start of each shift or as needed during the shift.
4. Safe Entrance and Exits
Safe entrance and exits go a long way in saving lives in case of an emergency. Additionally, OSHA guidelines are clear – employers should provide modes of access and exit from trenches deeper than four feet. These include stairways, ramps, or ladders. Also, the mode of entry must be within the trench protective system.
5. Alternatives to Trenching
While trenching is necessary for making construction easier, some projects can be handled with alternative trenching methods. Alternative trenching methods include directional boring, utility tunneling, and pipe ramming, perfect for eliminating trench work.
Speak With a Workers Compensation Attorney
Have you or a loved one been injured in a trench construction accident? Our experienced workers' compensation attorneys understand how dangerous trench accidents can be and acknowledge the huge expenses trench injury victims can incur. Give us a call 24/7 to learn more about your legal rights after a work accident and ensure they are protected.
Speak With a Workers Comp Attorney
Give us a call 24/7 for a FREE Case Evaluation

Call (314) 361-4300

Updated: