The workers who build and maintain our streets and highways are at high risk of sustaining work-related injuries.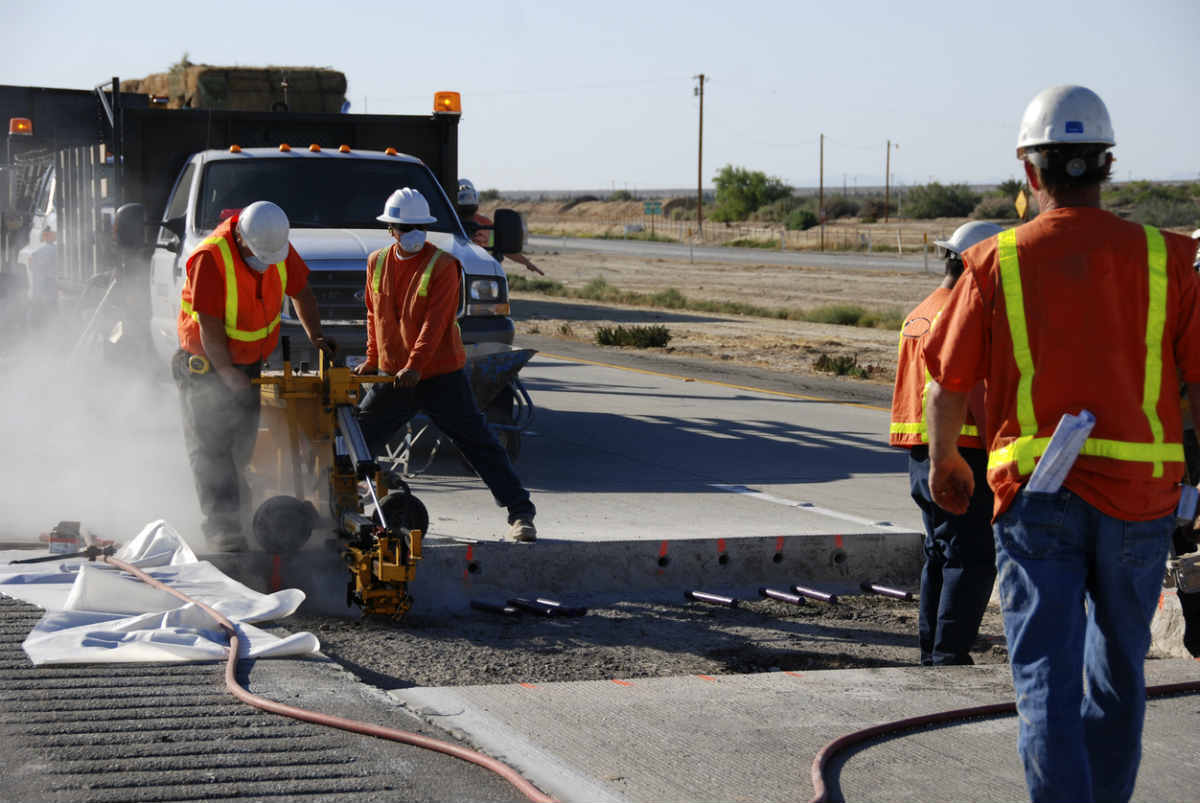 The work-related hazards come from heavy equipment, work vehicles, and drivers passing through work zones. Workers' compensation benefits are available to road construction crew members who get injured on the job.
How Common Are Road Construction Crew Accidents?
These types of accidents are common and each year over 100 workers are killed on road construction sites. Another 20,000 workers are injured on-the-job. The injury rate for street, highway, and bridge construction workers is 1.8 per 100 workers.
Types of Work Zone Accidents
The top causes of road construction crew injuries are:
contact with equipment or objects
overexertion
slips, trips, or falls
exposure to harmful environmental substances
transportation incidents
The most common cause of work zone accidents is equipment and vehicle incidents. Workers are as likely to be struck by a construction vehicle as they are by a passing motor vehicle. Almost half of all accidents involving pedestrian worker deaths are the result of vehicles backing up. Other causes of road construction crew injuries include:
falls from structures or machinery
contact with overhead power lines
being struck by falling objects or materials
gas line explosions
Causes of Road Construction Crew Accidents
Road construction crew workers face injury risk from both equipment in the construction site and passing motor vehicles. A large number of accidents can be attributed to inadequate safety measures. According to the National Institute for Occupational Safety and Health (NIOSH), these collisions are primarily caused due to poor visibility around construction equipment. Most of the construction equipment and vehicles have large blind spots that limit visibility of pedestrian workers. Some of the most frequently cited Occupational Safety & Health Administration (OSHA) violations in the industry involve:
fall protection
excavation
cranes
protective systems
hazard communication
signs and tags
Work zone accidents and deaths that are caused by drivers can be largely attributed to driver error. Some of the key factors on work zone accidents involving motorists are:
speeding
distracted driving
drug and alcohol use
drowsy driving
Workers' Compensation Benefits for Road Construction Crew
Workers who get injured in a work zone accident are entitled to workers' compensation benefits, which covers their medical expenses and a part of weekly wages. If the work zone accident is a result of third-party negligence such as a defective product or equipment, the worker may be eligible for recovering additional compensation from the at-fault party as well. The amount that can be recovered from third-party lawsuits is usually much larger than what a worker can receive through workers' compensation benefits.
If you have been injured in a work zone accident and you are finding it difficult to get the benefits you deserve, contact a St. Louis workmens comp lawyer. Call The Law Office of James M. Hoffmann at (314) 361-4300.
Workers & Industry