Head injuries are one of the most serious types of nonfatal workplace injuries that a person can suffer.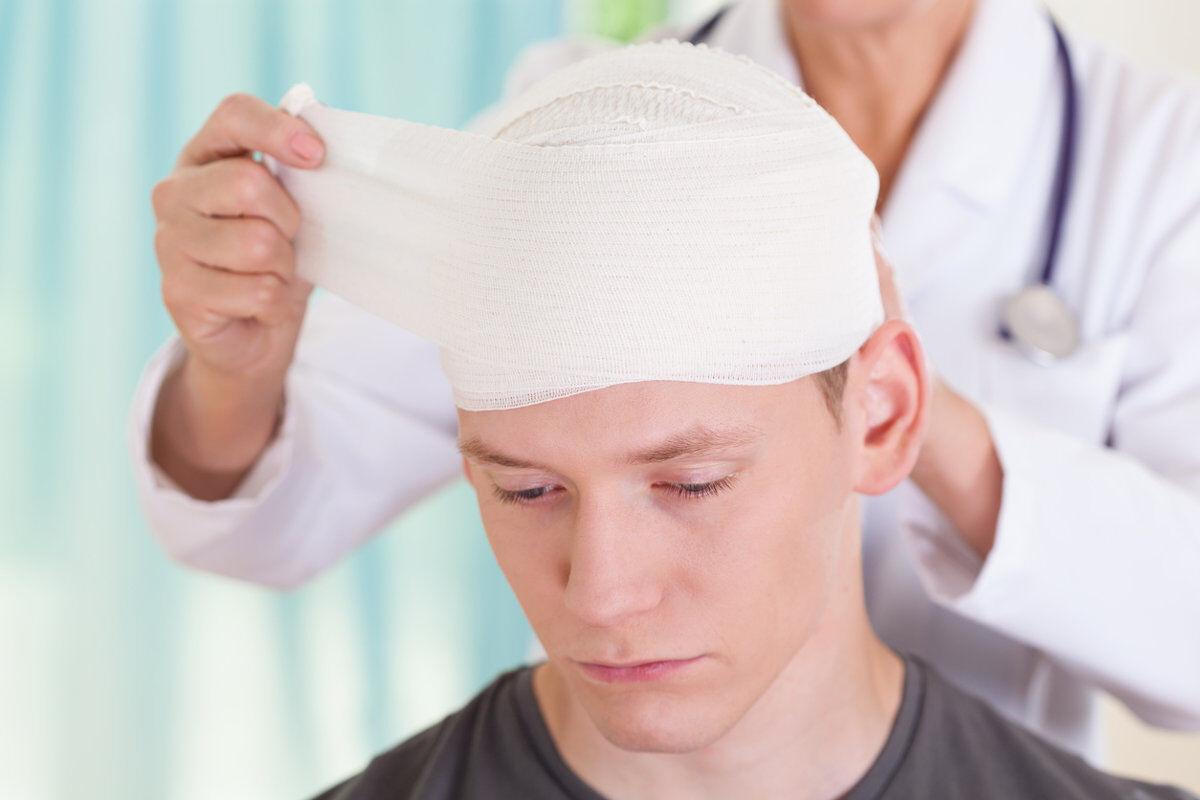 In 2014, approximately 3 million workers suffered nonfatal workplace injuries. Head injuries are one of the most serious types of nonfatal workplace injuries that a person can suffer. This type of injury can easily lead to problems that can last for a long time, even for life and they may mean that the affected person cannot work again.
There are many ways in which a worker can sustain a head injury within the line of work. In this article, we will examine some of the most common causes of head injuries sustained at work.
Slip and Fall Accidents
There are so many ways in which a worker can slip or fall, it's no wonder its high in the list of causes of head injuries in the workplace. Falls are common when workers are working at heights. But even a fall from a chair or step ladder can have devastating consequences. Slips too are often hard to avoid. Water or chemicals may be spilled and not cleaned up, or someone may slip of ice in winter. Even a trip on an even flooring surface can cause a head injury.
Defective Equipment that Causes an Accident
Faulty equipment can sometimes cause head injuries too. In these cases, there may be good cause to put in a claim against the manufacturer of the equipment involved. This type of claim, if successful, can often lead to larger payouts.
Accidents in Motor Vehicles
Jobs that involve driving as a major or minor part of the duties are very common. From couriers, to truck drivers to mobile pet groomers. Head injuries are incredibly common in vehicle accidents due to the extreme forces that occur when vehicles collide at high speed.
Consequences of Suffering from a Head Injury
The problem with a head injury is that many complications can occur. They may not happen immediately but they can be very problematic and may last a lifetime. These complications may include problems with communicating and social interaction, feelings of depression, mood swings, depression, and behavior changes, fluid build-up, problems with comprehension and failure to solve problems. Some other common symptoms associated with head injuries include dizziness and light or sound sensitivity. Some people experience difficulties sleeping and headaches can be common. Seizures are also linked to head injuries.
St. Louis Work Injury Lawyer
Our Missouri Workers' Compensation Attorneys can provide you with the necessary information to make the right choices so that you can receive the best medical care, benefits and income. Missouri Workers' Comp enables an injured worker to receive medical benefits as well as income benefits. You should be receiving treatment for ALL of your injuries, not just the ones the insurance company wants to accept. Do not let the carrier deny you benefits.
Save