Back injuries should be treated as soon as possible so that they do not worsen over time.
Back injuries at work are very common, and preventing them has become a major concern for employers. The Bureau of Labor Statistics reports that more than one million individuals suffer from back injuries annually. One in five workplace injuries is an injury to the back. Back injuries cost billions of dollars in workers compensation claims.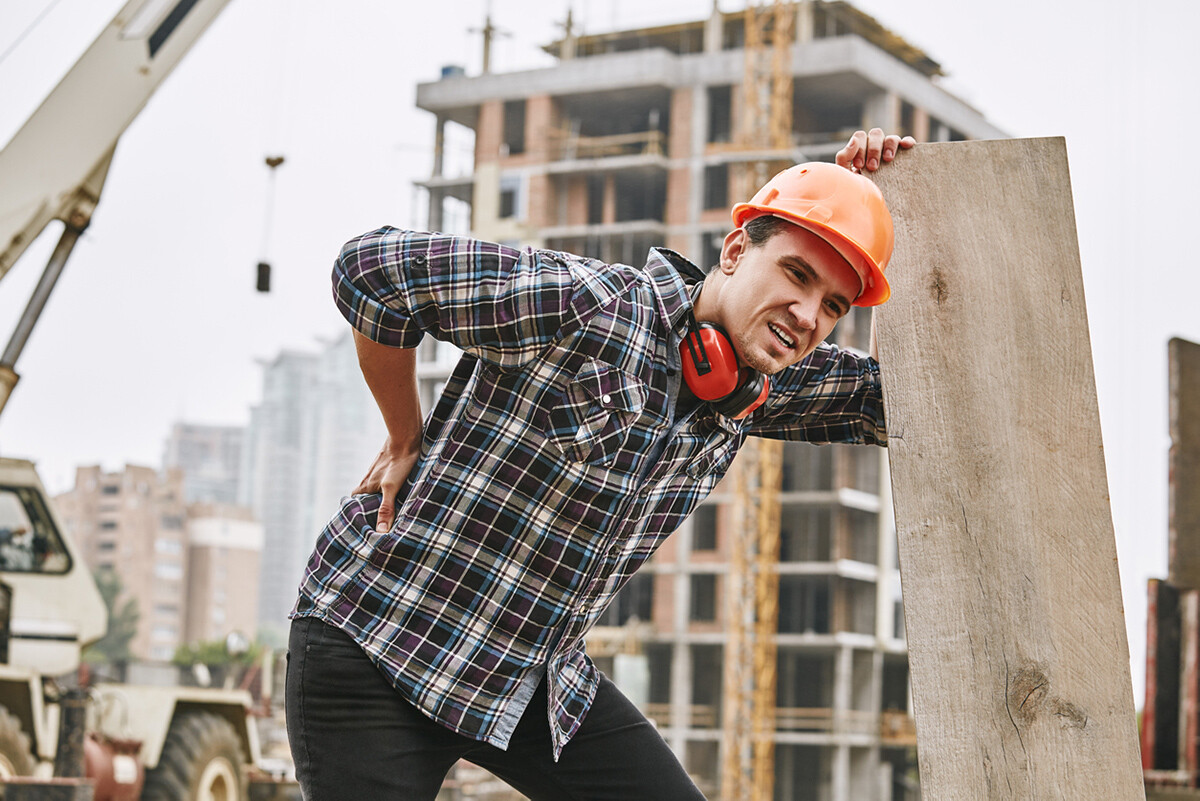 Back injuries can be serious, and in addition to needing expensive and ongoing medical treatment, back injuries can affect one's ability to perform normal work-related tasks. It is very important that individuals who have injured their backs be able to rest and allow their bodies to repair, since back injuries can worsen with time, and serious injuries can be debilitating and require surgery. Sprains or strains may just need several days to heal, more serious injuries, however, can require extensive medical treatment.
Lifting is one of the leading cause of back injuries, and studies have shown that nearly one third of workplace back injuries could have been prevented. Employers should be responsible for making sure employees are trained properly, are following standards of safety, and should be eliminating or reducing risk factors whenever possible. Even jobs with higher risk for incidence of back injury, like construction jobs, should follow guidelines for reducing risk and keeping employees as safe as possible.
Back Injury Medical Treatment
If you experience a back injury at work you should immediately notify your employer and then seek medical treatment. Back injuries should be treated as soon as possible so that they do not worsen over time. Many employees hope the injury will improve with time and continue to perform duties at work and avoid seeing a medical professional. This is inadvisable and could increase the severity of the injury.
It is important that your doctor take the time to properly diagnose your condition and that each step of the treatment process is documented.
Serious back injuries such as spinal injuries can be devastating and can affect the rest of your life. These ongoing injuries can require surgery, rehabilitation, and can mean you are unable to return to your former position, which would require new job placement and subsequent vocational training.
Contact a Workers Compensation Attorney
It is important that you contact a workers compensation attorney who can help to protect your rights and to make sure that you get the compensation you deserve for your workplace back injury. It is no surprise that employers and their insurance companies can try to get out of covering back injuries because treatment can be ongoing and expensive. But you may be entitled to wage loss and compensation for your medical treatment.
Contact James M. Hoffmann for a free consultation. Our legal team has a strong history of helping injured workers get the medical attention and financial compensation that they need. Contact our St. Louis, Missouri workers compensation law firm to ensure that your rights are protected. Please call (314) 361-4300 or complete our Online Case Evaluation Form.