Scald burns are common workplace injuries for workers in the food industry.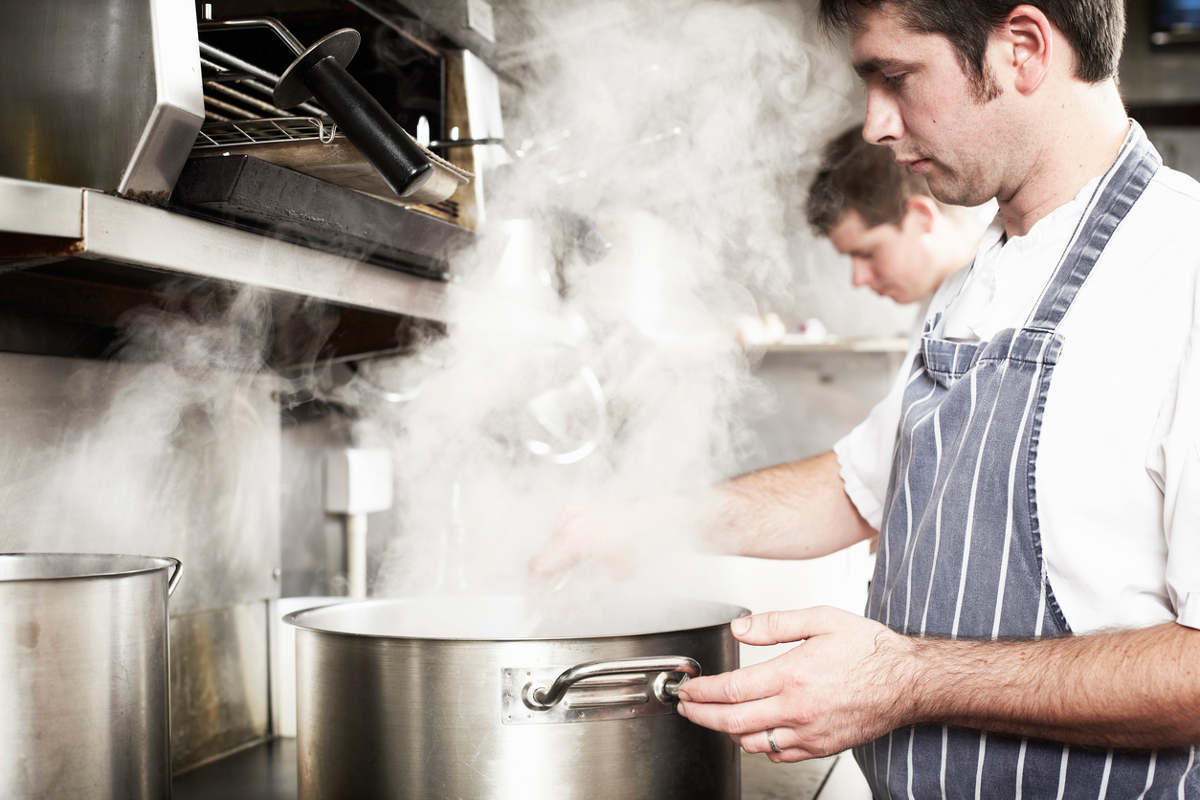 Restaurants are an integral part of the American economy, and contribute significantly to the job market. According to the Bureau of Labor Statistics (BLS), one out of ten American workers is involved in some aspect of the food service industry. While a restaurant career can be fast paced and rewarding, it can also be quite challenging and workers face the risk of serious work related accidents. Scald burns are common in restaurants, and often lead to disability and disfigurement. In this article, we will discuss what scald burns are, how they occur.
What are Scald Burns, and How do They Occur?
A scald burn occurs when the worker's body contacts hot steam or hot liquid. If a worker comes in contact with a liquid at a temperature of 155 degrees Fahrenheit, it can cause a scald in just a matter of seconds. Most hot beverages served in restaurants have a temperature much higher than this. Boiling or simmering water can cause instant scald burns if it comes in contact with the skin.
Consequences of Scald Burns on the Job
Scalds can cause severe tissue damage. It can cause death of skin cells, which may lead to extensive scarring and disfigurement. Hot liquids can cause serious damage to the eyes and even lead to blindness. According to available statistics, 49 percent of the restaurant workers who were hospitalized with scalds in recent years came in contact with hot oil.
How Can Workers Avoid Scald Burns?
A large number of scald burn accidents that occur in professional kitchens are preventable. In order to prevent injuries, restaurant workers should follow these safety guidelines:
Exercise extreme caution when cleaning or operating deep frying equipment
Maintain pressure cookers properly in order to avoid explosions
Do not carry full containers of hot liquids as they can spill
Be aware of steam from microwave containers, particularly after removing coverings
Always keep floors clean and dry to avoid slip and fall hazards
Do not carry heavy pans, pots, or other pieces of equipment unassisted
Restaurant workers can reduce the risk of burn accidents by paying attention to safety procedures and adhering to them at all times. Employers need to make sure that their employees follow the correct safety precautions.
Have You Suffered a Scald Burn in the Workplace?
Scald burns can be extremely painful and can take a long time to heal. They also leave behind scars that can keep remind you of the painful injury. Workers who have suffered severe burns in the workplace may be eligible for workers compensation benefits. It is important for workers to seek prompt medical attention and document all details of the workplace accident. Even if you were partially or completely at fault for the accident, you may still be able to recover workers compensation benefits.
Help With Your Workers Comp Case
If you or a loved one have suffered a workplace injury, you need to ensure that ALL of your benefits are being covered, not just the ones your insurance company wants to cover. At the Law Office of James M. Hoffmann, when we take your case, we make recovering benefits for you our priority, and we put decades of experience, a proven record of success and a client focused approach behind your workers' compensation case.
Call us today at (314) 361-4300 or fill out our online contact form for a free case evaluation.