Fires and explosions are among the most serious risks St. Louis workers face in many industries.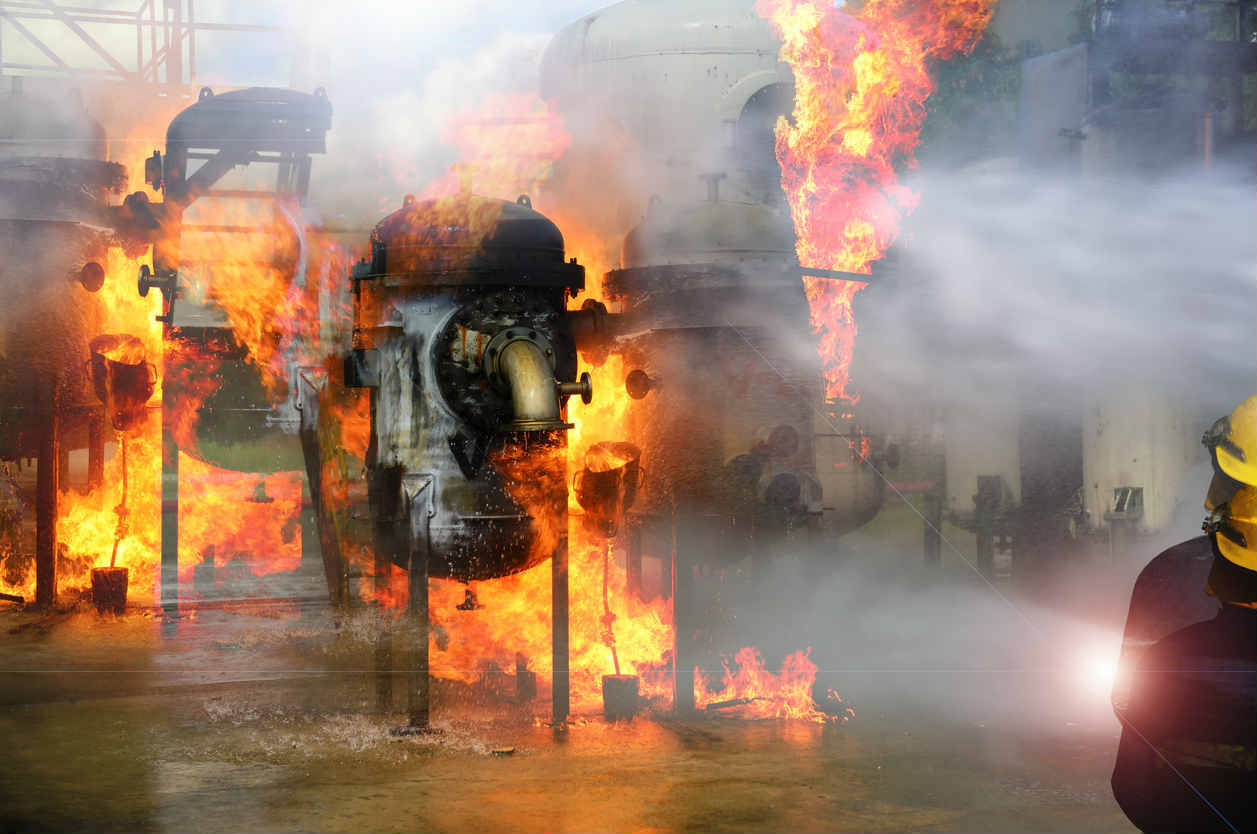 Fires and explosions were responsible for over 121 worker fatalities and thousands of worker injuries in 2015. According to OSHA, an average of 5,000 workers suffer severe injuries from fires and explosions each year. Unfortunately, many of these injuries and fatalities are preventable, and occur when an employer or supervisor fails to adhere to proper safety protocols pertaining to the storage and handling of potentially inflammable or explosive substances. In this post, our St. Louis workers comp attorney will discuss the common causes of workplace explosions and the injuries that may result.
Common causes of workplace explosions
A large number of workplace explosions occur after a series of oversights and errors rather than from a single incident. For example, insufficient safety procedures might cause a potentially explosive or volatile chemical to be stored in close proximity to a piece of equipment that produces open flames. Whenever the equipment is turned on, the flames can ignite the chemical and cause an explosion injuring all workers in the vicinity.
Some other common causes of workplace explosions include faulty electrical wiring and static electricity, which can ignite chemicals or fuel as well as dust from grain, coal or wood.
Types of workers at greatest risk of injury
Those who work in the following industries are at the greatest risk of suffering injuries in a workplace explosion. These include:
oil and natural gas production
mining facilities
manufacturing plants
In these industries, workers are required to perform their job duties in close proximity to combustible and explosive substances.
Common injuries St. Louis workers suffer
Workers involved in an explosion in the workplace can suffer serious burn injuries that can affect any body part exposed in the explosion. Burn injuries can cause complications such as loss of sensation and permanent scarring and disfigurement. Severe burn injuries can weaken the body's immune system, and make the victim probe to severe and potentially life threatening infections.
Some other injuries that workers can suffer in workplace explosions include:
Broken bones and fractures
Puncture wounds caused by flying shrapnel
Head injuries such as concussions and contusions
Traumatic Brain Injury (TBI)
Damage to senses including sight, sound and hearing
Respiratory problems
Have you suffered injuries in a workplace explosion?
Employers are responsible for establishing safety standards and protocols and ensuring that they are adhered to at all times. However, in many cases, the employers fail to act to ensure the safety and well-being of the workers. They fail to provide adequate training to the workers, or provide proper personal protective equipment to the workers. In such cases, workers may suffer serious injuries in the event of an accident.

If you have sustained injuries in a workplace explosion, you should get in touch with a competent and experienced St. Louis workers compensation lawyer to know your rights. Call (314) 361-4300 for a free consultation.

Updated: