If you have been injured in a mining accident and are not receiving the medical care you deserve, contact a Missouri workers' compensation lawyer immediately.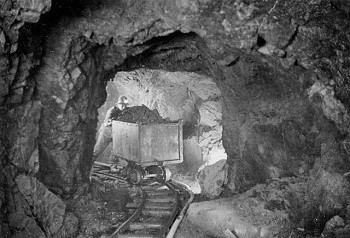 News stories of trapped miners around the world still haunt the mining industry, even with every possible precaution being taken. Workers in the underground mining industry put their health and lives in danger every time they enter their place of work. Those in Missouri are no exception. If you have been injured, it is your right as an employee to be fully compensated for work-related injuries, as well as any future medical care you may require.
Number One Cause of Injury
Falling debris and rock is still the number one cause of injury to Missouri miners. While OSHA demands that precautions be taken to protect miners from being hurt from falling debris, the methods used are often ineffective. From a great height, even a rock smaller than your fist can cause a severe injury. Whether proper safety measures were followed or not, a qualified Missouri workers' compensation attorney will see to it that your injury is recognized as a work-related one and that you receive all of the medical treatment you need to fully recover.
When You Cannot Return to Work
Some injuries sustained by working miners are so severe that returning to the workplace is not an option. In this case, the employer is obligated to pay a percentage of the worker's salary until they are able to, if ever, return to gainful employment. The employer and the insurance company are likely to try and dispute these claims, making it necessary for the injured employee to appeal the decision. It is important to have a Missouri workers' compensation attorney assist in that appeal, since the proceedings are very complicated and not much different from a jury trial.
Take for instance a Missouri miner who suffered a crush injury from falling debris. While the injuries were initially treated and she was able to return to work, recurring pain from the accident eventually became debilitating. With the help of a skilled attorney, it was proven that the subsequent pain was a result of the initial mining accident, and that she was entitled to a weekly payment of $453.86 along with a one-time payment of $90,000 to cover medical expenses.
Additional Work-Related Hazards For Miners
Falling rocks are not the only hazard facing miners today. They are at risk for injury from sudden floods, fires, explosions, and toxic air; these dangers are compounded by the close quarters inside of the mine. OSHA insists that mining companies and their employees undergo extensive training to learn how to avoid these types of accidents and how to protect themselves from injury in the event of one. This type of training goes a long way in preparing miners for how to react when an emergency situation does arise. Even so, employees of the mining industry are still getting hurt on the job every day.
Missouri Workman's Compensation Lawyer
If you are one of them, and are having a difficult time with your workers' compensation claim being accepted, let a Missouri workers' compensation attorney help you. Call The Law Firm of James M. Hoffmann at (314) 361-4300.
Workers & Industry
Photo credit: biblioarchives via Flickr