Vertebroplasty and Missouri Work Comp Benefits
Vertebroplasty is a specialized procedure used in the treatment of spinal injuries.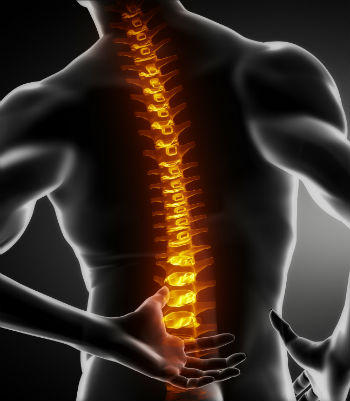 Missouri workers who have a work related back injury may benefit from this type of treatment which can relieve pain and improve mobility. If you believe you are a candidate, but are being refused this type of treatment by your employer, the Law Office of James M. Hoffmann can help.
If you have been diagnosed with a spinal cord injury as a result of your occupation, vertebroplasty may be offered as a form of treatment. If deemed necessary in order to achieve maximum medical improvement, your employer and their workers' compensation insurance should cover the cost of the procedure. In addition, they should include any lost wages as a part of your benefits.
Missouri Workers and Vertebroplasty
Injuries and fractures to the back and spine are one of the most commonly reported workers' compensation claims. Resulting from any number of accidents or repetitive work habits, the spine is especially vulnerable when it comes to being injured at work. If one of the vertebrae has become fractured in a work place accident or as a result of a repetition, your physician could recommend vertebroplasty to relieve the pain and restore mobility.
This procedure involves injecting a specialized medical cement directly into the fracture through a non-invasive surgery, and is only recommended after more traditional treatment methods such as physical therapy, bed rest and pain relievers have proven unsuccessful.
What Types of Back Injury Benefit from Vertebroplasty?
Vertebroplasty is a treatment method used when one of the vertebrae in the spine has been fractured and is not healing with traditional treatment methods. Spinal fractures at work can be the result of an over use injury, such as with an employee who consistently lifts heavy objects during the day. Accidents in the workplace can also cause a vertebrae to fracture, and is seen with slip and fall accidents at work, falling from ladders, and car accidents while on the job.
Back Injury and Workman's Compensation in Missouri
Back injuries can be especially painful, and debilitating. The trouble is, most of us will do some damage to our spines throughout our lifetime, and not necessarily from our jobs. Knowing this, workers' compensation insurance adjusters study the claims for back injury and vertebroplasty very carefully in order to ensure that the fracture was indeed related to a work place event, and not a pre-existing condition or injury that was sustained outside of the realm of the workers employment.
If you find yourself in a position where the cause of the fracture of your vertebra is being questioned, contact James M. Hoffmann immediately. With the help of medical experts, we can assist in proving that the cause of your pain and fractured spine are the direct result of your occupation.
What Should You do If Your Physician Recommends Vertebroplasty?
While considered a safe and non-invasive procedure, doctors are not quick to recommend vertebraplasty as a treatment for spinal pain until all other options for relief have been exhausted. If you are a candidate for the surgery but your employer recommended physician has declared that you have reached maximum medical improvement without offering the surgery as an option, you have the right to seek a second opinion.
This request should be made in writing to your employer and delivered by certified mail for proof of receipt. Under no circumstance should you seek medical attention, or treatment, outside of your employer's workers'compensation network without their expressed approval first. If your request for a second opinion is denied, ask James M. Hoffmann what your next step should be.
Workers' Compensation Benefits for Vertebroplasty
Missouri workers compensation is designed to cover the cost of all treatments for a work related injury, including those to the back. If vertebroplasty is the recommended treatment, your employer and their work comp insurance company will be required to pay for the cost of the surgery along with any wages lost while recovering. Any other medical costs will also be included in the benefits, such as medications and therapy.
If you are suffering from a work related spine fracture and nothing else seems to be relieving the pain, you could be a candidate for vertebroplasty. Contact the Law Office of James M. Hoffmann at (314) 361-4300 or fill out our online contact form to request a free and private consultation concerning your case.
Work Related Injuries