These injuries can be extremely painful, and may adversely affect a person's ability to perform his/her daily duties.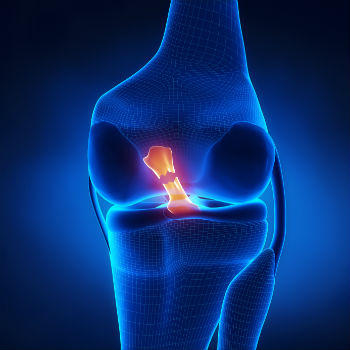 Missouri workers are prone to a wide variety of injuries including fractures, muscle strains, and ligament tears. These injuries can be extremely painful, and may adversely affect a person's ability to perform his/her daily duties. The worker would also need to undergo medical treatment and physical therapy, and would have to take time off work for recovery. In this post, we will discuss work-related ligament tears, and the benefits that the injured workers may be entitled to.
Ligament Tear
The most commonly reported ligament tear injury is that of the anterior cruciate ligament that holds the knee joint. This ligament joins the lower leg and upper leg bones. A tear in any of these ligaments can have serious consequences including:
Intense pain
Loss of cartilage
Osteoarthritis
Separation of bones
Torn joint cushions
Damage to bone, other knee parts
Chronic ligament deficiency
Common Actions that Causes Ligament Tears
Work related ligament tears are often a result of weight bearing activities such as bending, balancing, and moving. Workers that are involved in strenuous physical activity such as those in assembly line operations, construction work, loading/unloading, and other similar activities are more prone to ligament tear injuries. Some common actions that can cause ligament tears are:
Lateral or twisting motion
Bending the knee joint backwards
Sudden physical contact
Rapid direction changes
Jumping
Impact to knee with a straight leg
Any worker who has to bend their knees or perform stop and go operations can suffer ligament tears. Common workplace accidents that cause ligament tears include:
Scaffolding accidents
Being hit by a falling object
Falls from a height
Motor vehicle accidents
Wear and tear
Slips
Loading or carrying cargo
Operating heavy machinery
Symptoms of Ligament Tears
The symptoms of ligament tears are often severe and can be debilitating. Some common symptoms are:
Chronic pain
Swelling
Instability
Inflammation
Limited range of motion
Internal bleeding
Torn meniscus, cartilage, and broken bone
Risk of further injury caused by loss of balance and falls
Why Contact a Workers Comp Lawyer?
At the Law Office of James M. Hoffmann, we work exclusively in the area of Missouri Workers' Compensation for clients in St. Louis and throughout Missouri.
When we take your case, we make recovering benefits for you our priority, and we put decades of experience, a proven record of success and a client focused approach behind your workers' compensation case.
Work Related Injuries
Updated: