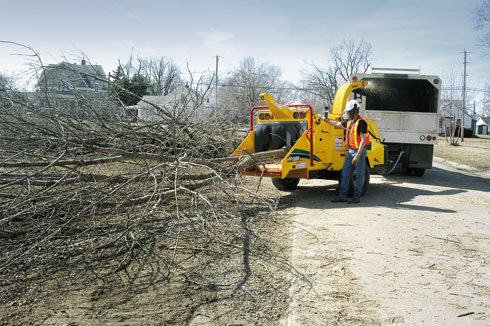 St. Louis Personal Injury Lawyers
The National Highway Traffic and Safety Administration (NHSTA) has released a public statement regarding the recall of certain Vermeer BC1500 trailers, made between 2007 up to 2012. Affected units have been estimated to be around 1,700.
Vermeer has sold these wood chippers because of the SmartFeed system which intelligently senses engine stats to automatically stop or reverse the rollers as needed. Said models have included a three year warranty or up to 3,000 hours of operation.
While no injuries have yet been reported by the press, some inside sources reveal that Vermeer has undertaken the recall following amicable settlements from companies in the lumber and agricultural sectors. As per the statement released by the company, said models may suffer from defects in assembly. A part of the unit's main frame may have been welded incorrectly. These models have been known to result to bending or stress fractures, which could potentially result in property damage or personal injury.
The Vermeer BC1500 joins the long list of industrial equipment product recalls for the year, including the Freight liner, Daimler AG's fire trucks. Over 2,300 units have been affected by faulty brakes arising from a manufacturing defect.
If you have bought this product from 2007 to 2012, the NHTSA advises you to stop using them immediately and send a report to Vermeer. The company also undertakes to repair the vehicles for free, including those out of warranty beginning the 10th of August, 2012.
Blame on personal injuries suffered in the workplace cannot rest on the shoulders of the employers alone. Sometimes, the employer may use equipment with inherent manufacturing defects that places workers at greater risk.
Free Workers Compensation Consultations
Our legal team has a strong history of helping injured workers get the medical attention and financial compensation that they need. Based in St. Louis, and handling workers compensation cases throughout the State of Missouri, our law firm will ensure that your rights are protected. Please call (314) 361-4300 or toll free at (888) 872-6795. You can also complete our Online Case Evaluation Form. All communications are returned promptly.