Custodial workers, like janitors and housekeeping staff, work around the clock to make sure the premises they are in charge of remain clean, disinfected, and well maintained.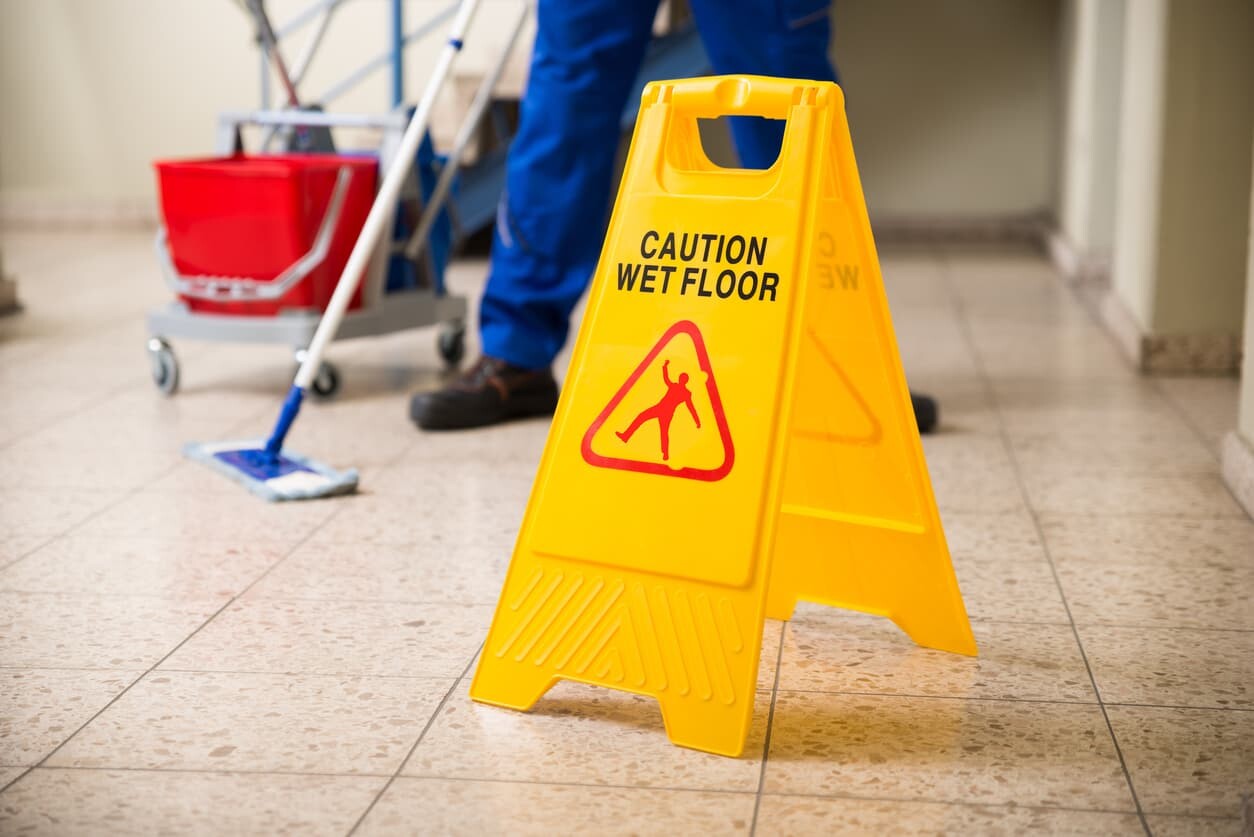 Custodial workers jobs are ridden with risks of exposure to hazardous substances, as well as work environmental dangers that can lead to work-related injuries. In this post, St. Louis work injury lawyer discusses the risks that these workers face.
The Bureau of Labour Statistics reports that custodial workers, janitors, cleaners and housekeeping staff have the 16th highest rate of injury of all workers. This class of workers suffers an average of 50,000 injuries a year. Often, the injuries are severe enough to require days off, leaving most of these workers to deal with lost wages and medical expenses.
In addition, most custodial workers are not aware that they are entitled to worker's compensation and benefits.
Common workplace injuries that custodial workers suffer
1. Exposure to hazardous chemicals
Workers employed in professional cleaning jobs are expected to handle powerful chemicals, acids and cleaning solvents. If these chemicals are inhaled or touched they can cause severe injuries to the nasal passage, respiratory tract, lungs, skin, eyes, etc. According to the Occupational Safety and Health Administration (OSHA), such workers should be equipped with appropriate safety and protection gear to avoid such injuries. Moreover, hazardous materials should be labeled appropriately.
2. Exposure to biological waste
Cleaners, especially those in the healthcare industry, can be exposed to biological toxic waste, infectious pathogens, and more. Ensuring that these workers get properly trained to handle such waste is essential. Moreover, workers should be provided with protective masks and gloves.
3. Musculoskeletal disorders
Musculoskeletal disorders caused by repetitive movements, overexertion, and handling heavy cleaning material are most commonly faced by janitors. These disorders most commonly include shoulder and back injuries. Workers should be equipped with materials that can make their work easier and less dangerous.
4. Slips and falls
The cleaning staff is responsible for ensuring that floors are free from slipping and tripping hazards. However, they are the ones who face the most risk from slips, trips, and falls caused by wet floors, spills, icy sidewalks, unstable ladders, etc. It's the responsibility of employers to make sure custodial workers are equipped with slip-resistant footwear. For jobs that require the use of ladders, or that require working at heights, proper job training should be given to workers. Equipment, such as ladders, should be of good quality and well maintained to avoid accidents.
Considering these injuries, it's clear that safety of custodial workers lies in the hands of the employers. Whether you're a contractual employee or an in-house employee, the motive of ensuring safety first should be implemented and encouraged by all employers.
What to do after an accident at work?
After a custodial worker has an accident at work, they should file an accident report with their supervisor as soon as their injuries are taken care of. All medication and ER visits should be documented and maintained. They should seek legal help from a competent St. Louis workers compensation lawyer for any assistance with legal matters associated with filing for benefits.

If you have been injured at work you should contact a St. Louis worker injury lawyer to learn more about your rights. Call (314) 361-4300 for a free case evaluation.

Updated: