Insulated aerial lift devices, bucket trucks or cherry pickers are widely used equipment in many industries.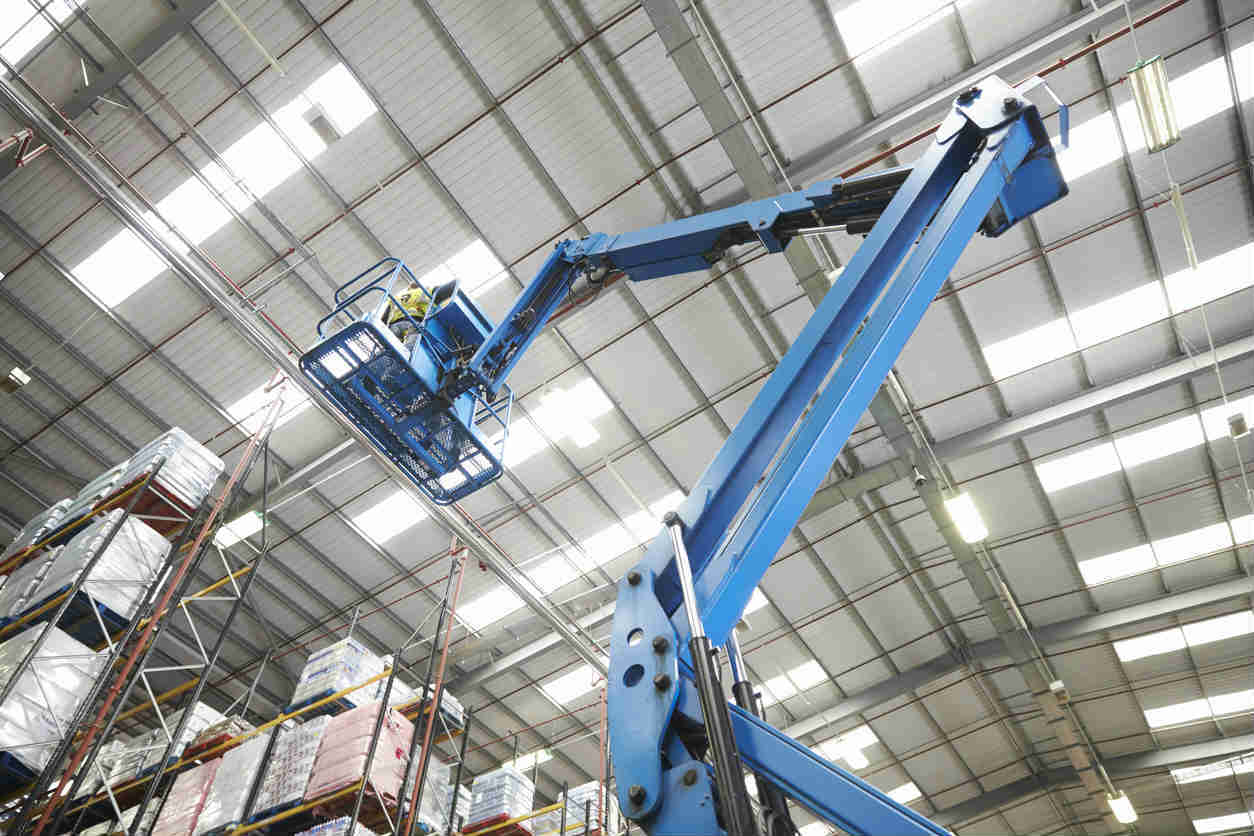 Aerial lift devices often provide a safe and insulated work platform. However, workplace accidents involving these aerial lift devices are way too common. The most common reasons behind these accidents are design flaws, lack of training and supervision, and inadequate warnings.
The bucket part of this equipment works as a platform to support the worker as they stand to do their job. The driver of the truck then raises the platform to let the worker reach the areas in high places. The worker may need to reach heights to repair telephone lines or electrical lines, cut tress or to install billboards and road signs. The bucket truck also allows employees to reach places that are ordinarily inaccessible. A fall from this height is likely to cause serious injuries and even death. In this post, our St. Louis work injury lawyer will discuss the potential injuries that can result from bucket truck accidents.
Potential injuries from bucket truck accidents
Whenever a person is working at a height, they face the risk of a fall injury. When a bucket truck or cherry picker is being used, there are other hazards involved as well. Quite often, cherry pickers and bucket trucks are attacked to vehicles, which means, their mobility puts them at risk of being struck by another vehicle or for sudden movement. Some of the most common causes of work related injuries involving bucket trucks are:
Electrocution resulting from contact with power lines
Falling or being ejected from the lift
Tip-overs
According to the Bureau of Labor Statistics released in 2011, 39 fatalities occurred as a direct result of aerial lift use and cherry pickers that were not mounted on a truck. Additionally, there were 66 deaths that occurred because of truck mounted light and another 34 deaths involved cherry pickers or bucket trucks as secondary cause of death. The deaths that result from electrocution were not included in these statistics.
How can bucket truck and cherry picker injuries be prevented?
There are various risk factors involved when it comes to bucket trucks, so it is important to follow proper safety precautions. Workers should be trained and supervised properly. Some other safety precautions that can prove helpful are:
Proper inspection of the equipment before use
Making sure all loads are stable
Using safety precautions on the work site, such as not moving the truck when there is anyone inside the lift and safely parking the equipment
Ensuring all loads fit into the manufacturer recommended weight parameters
Ensuring maintenance of all safety equipment
Injured in an aerial device accident in Missouri?
If you have suffered injuries in an aerial device accident in the workplace, you may be entitled to workers compensation benefits. Get in touch with an experienced St. Louis work injury lawyer at the Law Offices of James M. Hoffmann to learn more about your rights. Call us 24/7 at (314) 361-4300.

Updated: