Grinding wheel accidents cause serious workplace injuries.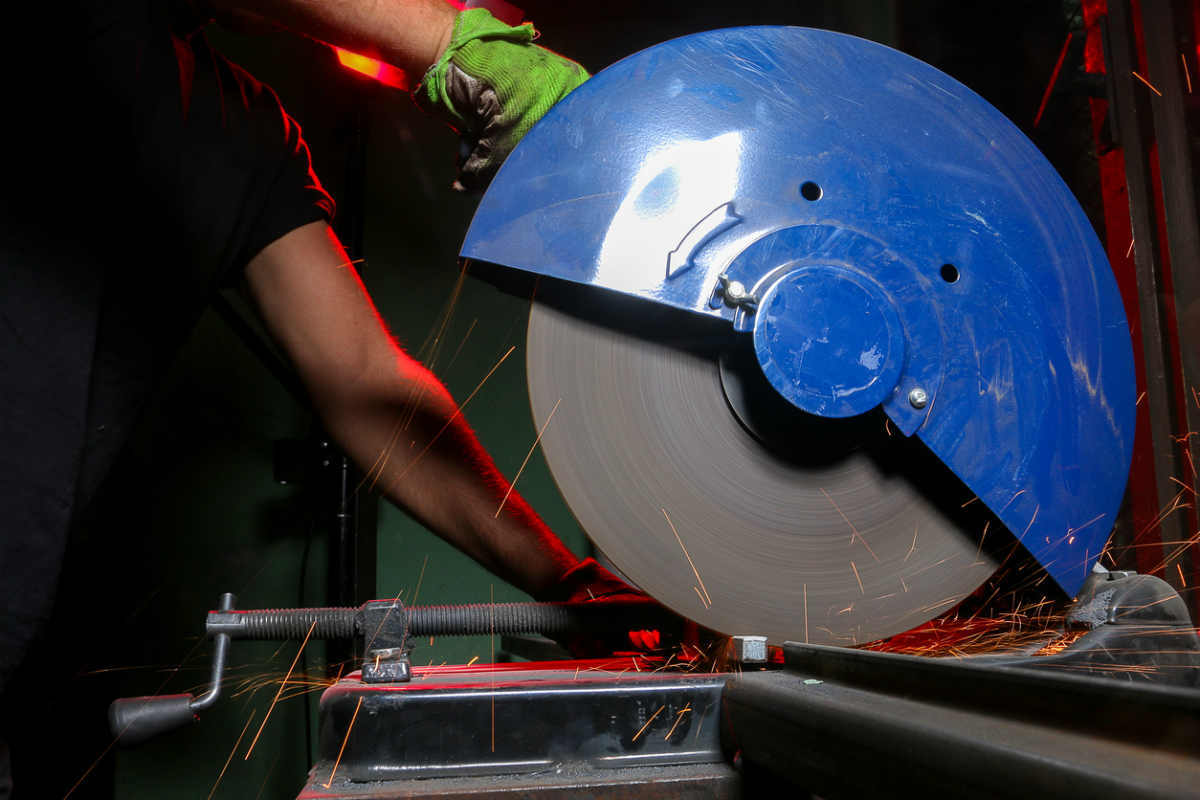 A grinding wheel is a wheel composed of abrasive particles that are bonded together. The ones with CBN or diamond grains are known as a superabrasive. Grinding wheels with silicon carbide, aluminum oxide or ceramic grains are referred to as a conventional abrasive.
Grinding wheels are used for cutting, grinding, and finishing metals and other objects. Due to the very nature of their work, there is always a chance of a work-related accident. Grinding wheel accidents can cause serious injuries to workers.
How do grinding wheels work?
A grinding wheel is made depending on its intended use. Usually, a grinding wheel is composed of coarse particles bonded and pressed together to make a circular, solid shape. It can also be made from a solid steel or aluminum disc where the particles are bonded to the surface.
A grinding wheel finds applications in many types of work, and are used in the manufacturing, construction, emergency response, maintenance and more. Due to the fact that a grinding wheel carries some intrinsic risks, the production is closely controlled. The production control is also important because of the uniformity and composition that is needed to keep the grinding wheel from exploding due to the extreme stress brought about by its rotation.
Safety risks associated with operation of a grinding wheel
There are several risks associated with the use and operation of a grinding wheel. It is therefore important for workers to take certain precautions in order to prevent injuries. Some precautions workers can take in order to avoid injuries include:
Wear proper safety devices such as a face shield, protective gloves, and safety glasses
Always use a proper guard with the grinding wheel
Not overreaching
Avoid accidental starting
Always stay alert and watch what you are doing
Use only manufacturer approved or recommended accessories
Do not force the wheel
Disconnect the plug from the power source before making any kind of adjustment
Secure and support the work piece to a stable platform.
Carry out a test run after changing any tool
As we discussed earlier, grinding wheel accidents can cause a wide range of serious injuries, which include, but are not limited to
Facial lacerations
Leg injuries and lacerations due to grinding wheel explosion
Amputation of a thumb, thumb tip or finger
Caught in between injuries
Disfigurement
Eye injuries
Penetrating facial injuries
Most of these injuries are devastating and can be life altering. They require extensive treatment, and may cause permanent disabilities.

If you have suffered injuries in a grinding wheel accident in the workplace, you may be entitled to workers compensation benefits. However, from the moment you are injured on the job, your employer and their insurance company have their own attorneys protecting their interests. To ensure your rights are protected it is in your best interests to speak with an experienced workers comp attorney in Missouri. Give the Law Office of James M. Hoffmann a call today at (314) 361-4300 for a free case evaluation. We have been fighting on behalf of injured Missouri workers for over 20 years and can do the same for you!

Updated: