St. Louis Construction workers are at high risk of injury and fatality due to construction site work conditions.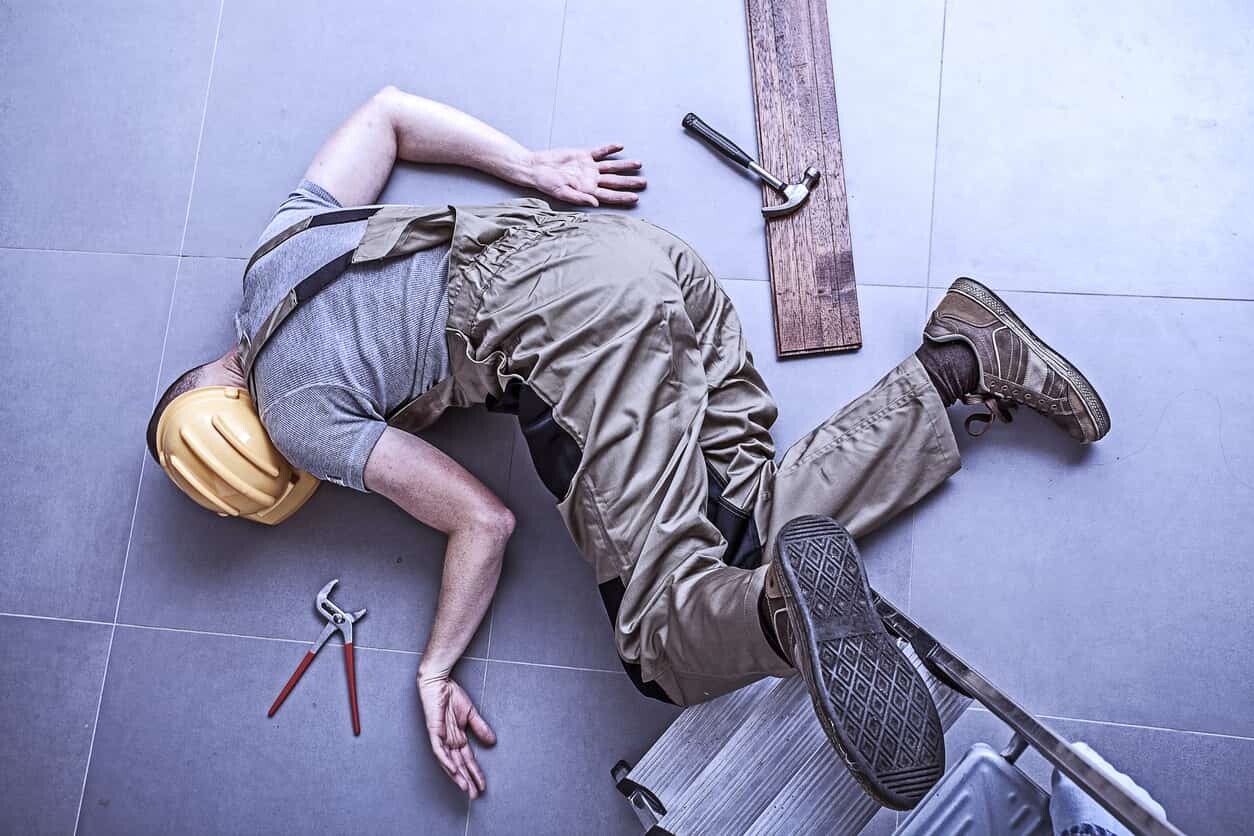 There are various types of accidents that can cause fatalities during construction work, but there are four most commonly associated with fatalities in the construction industry.
St. Louis work comp lawyer urges workers to be extra careful in order to avoid these fatal four accidents. If we are successful in preventing these accidents, around 545 workers lives can be saved each year. Here are the four accident types that are most commonly associated with construction worker fatalities.
Falls – Falls are the most common fatal accident in the construction industry, and are responsible for nearly 40 percent of all fatalities in the industry. It is important for all construction workers to have safety equipment and protocol in place to help prevent falls in the workplace. Some steps that can be taken to prevent falls include:
Ensuring that the scaffolding is properly installed and maintained
Using harnesses
Installing guardrails
Guardrails are the only mechanism that can actually prevent falls. Most of the other safety systems employed simply prevent the worker from hitting the ground with the force that would otherwise occur with an unprotected fall.

Electrocution – Electrical accidents account for 8.2 percent of all construction worker fatalities. St. Louis work-related injury lawyer explains that the most common way to prevent this type of injury is to use proper tag out and lockout procedures when working around electronic components. It is also necessary to keep circuit load on all plugs including extension cords.

Struck by objects – 8.1 percent of fatalities in the construction industry are caused when workers are struck by objects. For this reason, it is important to have spotters to help monitor what is going on in areas where equipment is moving. Struck by object accidents also include accidents where objects fall from above and hit a worker. In order to prevent fatalities from such accidents, all objects kept overhead should be properly secured and a safety net should be used to catch falling objects.

Caught in or between – Caught-in or-between accidents account for 4.3 percent of fatalities in the construction sector. Caught in or between accidents include accidents such as trench collapses that bury the workers. Fatalities can also occur when a worker gets crushed between heavy equipment and another object. In order to prevent fatalities, trenches and other similar structures have required exit routes and are properly braced. The workers should also be extremely cautious when operating or working around machinery.

If you are a construction worker who has been injured at work, or if you are a dependent of someone killed in a construction accident, you may be entitled to workers compensation benefits. Contact a St. Louis work injury attorney to know your rights.

Updated: