Following the tips on this list will help keep you and your workers' compensation doctor on the same page.
One of the crucial steps in the workers' compensation process is when you see your company doctor. The reason is that the extent of your damages informs your entire claim, and a doctor is the one that judges that. Thus, it is incredibly important to communicate effectively when you reach this stage. Here's how.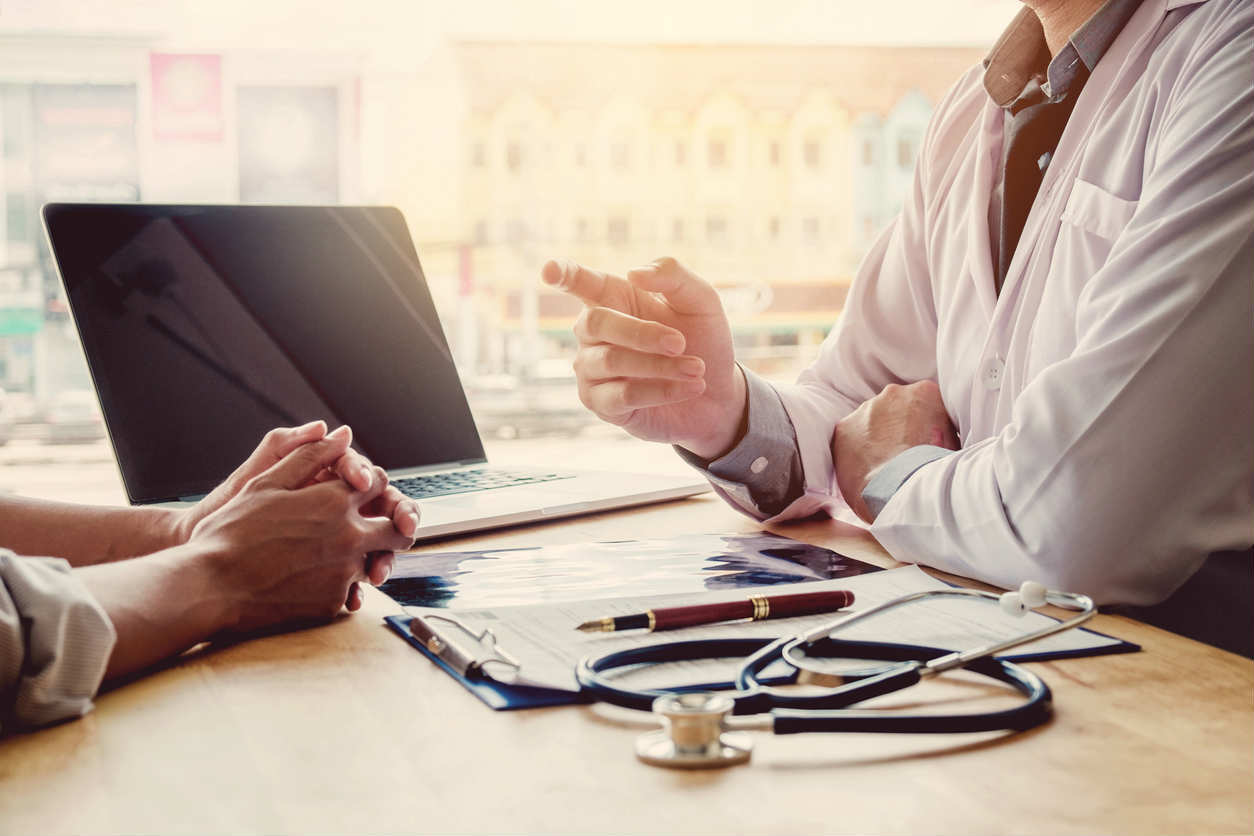 Come Prepared
One of the worst things you can do when you see your doctor is fail to be ready for the assessment. But what does being prepared mean? For work injuries, you will want to recall your story leading up to your accident, pain, and limitations. The best way to do that is by writing everything down. Even if it feels strange to come to the doctor with a notebook, doing so is a smart idea.
Say More Rather Than Less
The last thing you want is for the doctor to assess you based on limited information. If that happens, your report could end up missing critical details. The possible result of falling into this trap is you getting fewer benefits than you deserve because the doctor didn't know how severe your damages were. You can avoid this mistake by sharing the true extent of your injuries.
Listen Carefully
The other side of the coin is listening carefully. The doctor will likely tell you how you should describe your pain, what your damages are, and what your treatment options are going forward. You'll want to understand these issues well. One way to do so is by writing everything down or requesting that the doctor provide a copy of medical records.
Ask Questions
Just because the doctor is an expert and you aren't doesn't mean you shouldn't ask questions. Instead, you should fully understand your physical state and how you can get better. The best way to do that is by asking a lot of questions and resolving any gaps in understanding.
Be as Accurate as Possible
Two mistakes workers often make are overestimating and underestimating their injuries. Your personality will likely dictate which you are more in danger of. For the former, you could lose your benefits later on because your overestimate is seen as a lie. As far as the latter, you might get a meager compensation package because you described your injuries as less severe than they really were. Both outcomes are unfavorable.
Share Your Opinions and Preferences
Though the doctor is the expert in the room, you know how you're feeling better than anyone else. If a treatment option doesn't sound right to you, don't accept it right away. Instead, do your best to share your opinion with the doctor and get an explanation for why your gut feeling might be wrong or right.

Following the tips on this list will just about ensure that you and your doctor are on the same page. That being said, sometimes workers find that they cannot communicate well with their medical provider, despite their best efforts. This and other circumstances often complicate the workers compensation process. Therefore,  it is always a good idea to get in touch with an experienced St. Louis work injury lawyer as soon as possible following a work-related injury. Your attorney can access your claim for FREE and help protect your legal rights every step of the way. Give the Law Office of James M. Hoffmann a call 24/7 at (314) 361-4300 for a FREE Case Evaluation.

Updated: