Workers compensation benefits are commonly awarded for work-related injury, illness and death.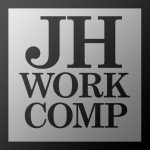 Workers compensation benefits are meant to provide financial compensation and medical expenses for injuries sustained at work or as the result of their work. Whether or not a heart attack or stroke that occurs at work will be covered under workers compensation is a bit of a gray area. First of all, the incident must be related to the work that you do or the working conditions, like heat, physical exertion, or stress. If the medical evidence supports this, you could have a successful claim. This could be true even if the heart attack or stroke occurred at your home.
If you file a claim for workers compensation for heart attack or stroke, your employer's insurance company will look closely at your medical records. They will assume you are predisposed to a heart attack/stroke if they find that you have or have had high blood pressure, are overweight, or have high cholesterol.
The burden of proof will be on you and your attorney to show that your injury is caused by conditions related to your work. These cases can be very complicated and you should seek the expert advice of a workers compensation attorney. It will be the job of your expert workers compensation attorney to prove that your condition was caused by your job or working conditions, so they will need to obtain evidence to support this.
A doctor's medical opinion of what precipitated your injury can be invaluable. Discuss the option of getting a second opinion with your workers compensation attorney if the opinion of the doctor your employer requires you to see does not support your case.
To make the chances of success more likely, report your condition to your employer as soon as possible and begin the process of filling out the necessary paperwork. In most cases you only have 30 days to report the injury to your employer before you could lose out on receiving benefits.
It is important that you find an experienced workers compensation attorney to evaluate your case because workers comp laws differ from state to state. You will need to find out what requirements need to be met in your area and what benefits you are entitled to. Your attorney will evaluate your case, take a look at your medical history, investigate your working conditions. Extreme pressure at work and the stress it causes can actually put you at an increased risk of heart attack. Research has indicated that people who work at jobs that put them under a lot of stress are five times more likely to experience a heart attack.
Work Related Injuries