When working construction sites, pipefitters often find themselves in the middle of dangerous situations and hazardous conditions.
In the United States, there are around 400,000 pipefitters, steamfitters, and plumbers, working to keep our homes and buildings running smoothly. The nature of the work is dangerous, and this profession experiences a higher than average rate of injuries. In many cases, these injuries are serious enough to leave a worker permanently disabled.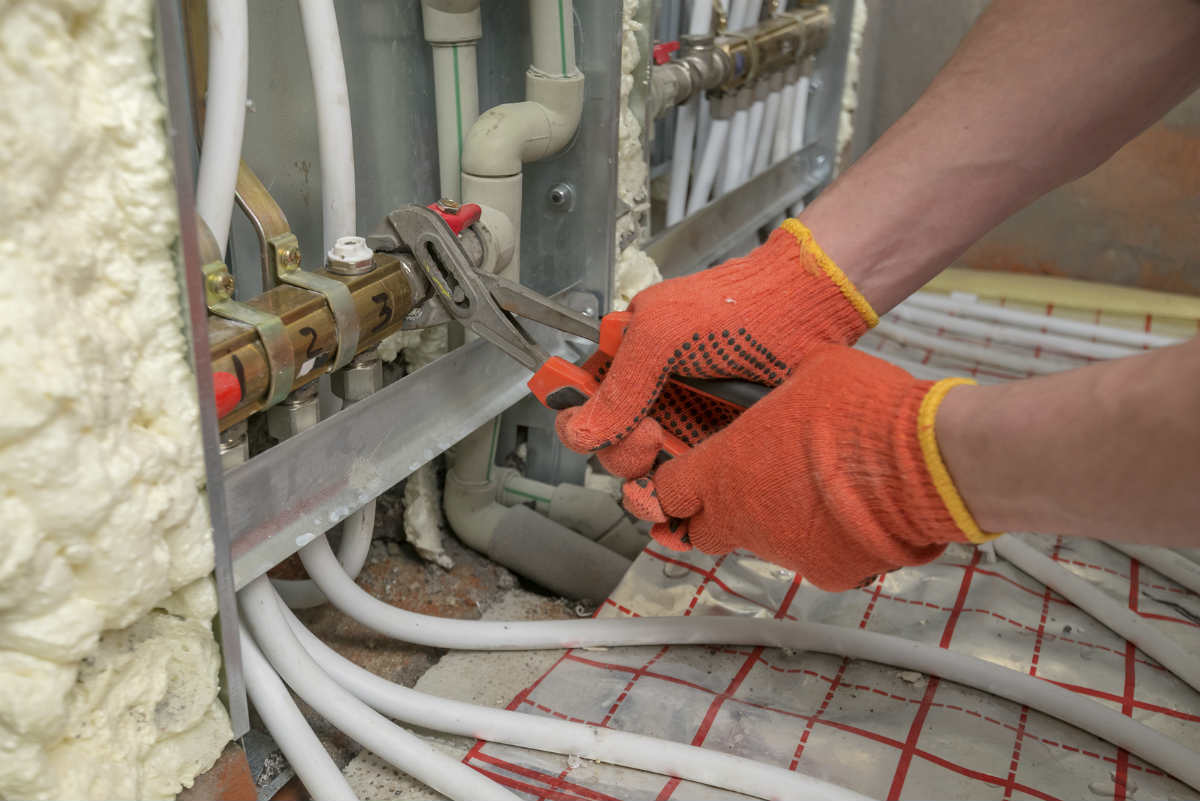 Safety Regulations for Pipefitters
When working construction sites, pipefitters often find themselves in the middle of dangerous situations and hazardous conditions. When several companies share a single worksite, the risk of a workplace accident occurring increases considerably. Rules and regulations established by OSHA govern work sites. Safety regulations are included for pipefitters, steamfitters, and plumbers:
Clearly marked electrical hazards.
Proper warning labels on flammable storage.
Properly installed and inspected scaffolding for elevated piping.
Proper training and support for crane operators responsible for placing large pipes.
Compressed gas should be kept away from welding areas or protected by a flame-resistant shield.
Workplaces must be free from hazards that include dangerous chemicals, open flames, and electrical wiring.
Work-Related Injuries
Despite safety regulations, accidents involving pipefitters are prevalent. These accidents often lead to many different types of injuries including:
shoulder injury
burns
broken bones
brain injuries
electrocution
crushed between or pinned under injury
loss of limbs
paralysis
Some of these injuries can leave an injured pipefitter permanently disabled. Paralysis and amputations can be life-changing. Even seemingly minor injuries involving the back or shoulders may worsen over time and cause chronic pain if not treated properly.
Common Hazards Faced by Pipefitters
Pipefitters often have to work in dangerous conditions. Working at heights or near trenches and being in close vicinity of large machinery and moving equipment exposes pipefitters to the risk of accidents. Some of the most common hazards that pipefitters face at their workplace include:
falling objects
fire/explosions
cranes
dangerous scaffolding
excavation/trenching
forklifts
onsite transportation
earth movers
St. Louis Workers' Compensation Lawyer
Unfortunately, workplace accidents can happen anywhere and anytime. While employers' responsibility is to keep providing a safe workplace to their workers, sometimes employees are subject to hazardous conditions that can lead to serious accidents. If you have been injured at the workplace, discuss your case with a St. Louis work-related injury lawyer to understand your rights. Call The Law Office of James M. Hoffmann at (314) 361-4300.
Speak With a Workers Comp Attorney
Give us a call 24/7 for a FREE Case Evaluation
Call (314) 361-4300
Workers & Industry
Updated: