Damages to a body caused by an accident with an 18 wheeler can be catastrophic.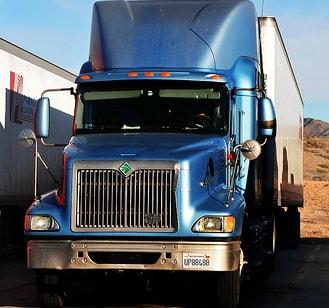 Drivers of these big rigs have a greater responsibility for taking care not to collide with other, smaller cars as do the companies that own and operate them. If gross negligence is found on their part, it is not uncommon for a jury to award punitive damages as a way of letting them know that recklessness will not be tolerated. If you were hurt by the careless behavior of a truck driver contact a Missouri truck accident lawyer.
A Missouri jury awarded $8 million to the family of a man who had been killed after being rear ended by a semi-truck. The driver had only obtained her CDL license a few months prior to the accident. While all new drivers have to start somewhere, the company that had hired her broke its own policy of at least two years experience for all new employees. The accident scene showed absolutely no sign that the truck driver even made an attempt to avoid hitting the other vehicle. The misconduct of the company for allowing an inexperienced driver to handle one of its rigs, coupled with the drivers own apparent disregard for the safety of others led the jury to declare that criteria for punitive damages had been met.
When to Seek Punitive Damages
Punitive damages are not uncommon in cases involving large commercial trucks. There is plenty of evidence to support the fact that large trucks cause massive amounts of physical damage in accidents. The Federal government has its own set of regulations that over-ride any state laws relating to the trucking industry and its drivers. These are not frivolous rules, they are specifically designed to help save lives. Many juries find that failing to follow them is an act of extreme recklessness.
There are many ways that a truck accident attorney can make a case for punitive damages in the event of a truck accident. If the driver's logs show that he had driven more consecutive hours than allowed, a case would be made that this negligence was the cause of the accident. The load itself will be carefully examined to see if an unbalance or shifting may have caused the driver to lose control of his vehicle. An inspection of the vehicle will be compared with maintenance logs to see if the truck itself was in proper running order at the time of the accident.
The Driver and truck will not be the only things scrutinized in a truck accident case. The trucking companies hiring policies and employee training programs will be looked into. Records will be scoured to see if there was any indication that they were aware of the driver's shortcomings.
Missouri Truck Accident Lawyers
In short, an accident involving a large truck is a very complicated affair. There are many factors to consider and much evidence to pursue. If you were hurt in an accident with a large truck do not attempt to collect damages. The investigative skills and knowledge of a Missouri truck accident attorney will help you receive the appropriate amount of compensation and help make sure the trucking company and driver will be more careful in the future.

To schedule a free consultation with a Missouri truck accident lawyer contact the Law Office of James M. Hoffmann by calling (314) 361-4300.

photo credit: marksontok

Updated: