Every year, millions of people suffer injuries from work-related accidents.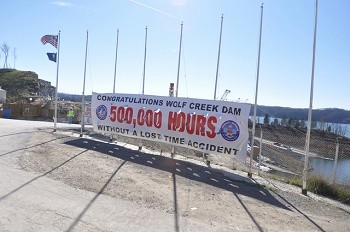 Employers are required to offer workers' compensation coverage to their employees. Workers' compensation pays for the medical and wage loss expenses of the injured employee. The employee's dependents are also entitled to receive benefits if the employee is killed in a work-related accident. However, some conditions have to be met before workers' compensation benefits are given to the injured employee or any dependents. Even though these requirements are determined by state laws, workers' compensation claims follow more or less similar procedures across states.
Filing a Workers' Compensation Claim
The injured employee is normally the only one who can file a claim. This means the claim cannot be filed by the spouse or dependents of the employee.
Workers' Compensation Death Benefits
The workers' compensation system allows the spouse or dependents to file for burial expenses and death benefits in case of  a work-related death. The benefits are aimed at providing financial support to the family after the death of the employee. The limitations of these benefits include:
Remarriage or death of the spouse.
Death of the dependents.
Benefits Received Under Workers' Compensation
Compensation for medical expenses.
Partial or full compensation for lost wages due to the incapacity to work.
Death benefits.
Procedure for Claiming Workers' Compensation Benefits
Accident report – Employees are required by state laws to inform the employer or the workers' compensation insurance company about their injuries within a specific period of time following the accident.

Statute of limitations – Employees are given a specific period of time to inform their employer or state agency about the injury. Employees may not receive any benefits if they do not provide the information within the set period of time.

Providing information about the accident – There are no special forms used to inform the employer or state agency of work-related injuries. However, a written notice is compulsory. Many employers provide a standard form to employees for reporting injuries. Injured employees should retain a copy of the notice.

The employer's responsibilities – If the claim is approved, the benefits are paid by the employer or insurance company. The employee will receive a notice about the details and amount of compensation. If the claim is denied, compensation is not provided by the employer or insurance company. Employees can file a claim with the state workers' compensation agency. The period of time employees can file claims is set by the state. In Missouri it is 2 years after the date of injury.

Appealing a claim – Employees can file an appeal for the claim with the state workers' compensation authority. An appeal can be made if the claim is denied or limited. On the other hand, an appeal can also be filed by the employer or insurance company if the benefits are too high or should have been denied.

For help to file a workers' compensation claim, call The Law Office of James M. Hoffmann at (314) 361-4300.

Photo credit: US Army Corps via Flickr

Updated: