Federal employees who experience work-related injuries are not eligible for workers' compensation from the state.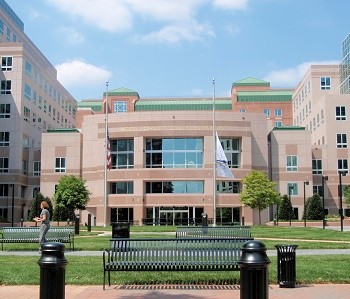 Federal employees receive benefits from the Federal Employees Compensation Act, or FECA, with the exception of black lung coal miners, longshoremen, railroad workers, and harbor workers who are covered by a different workers' compensation program. US armed forces members are not considered federal employees.
Injury compensation and benefits are provided to federal employees who suffer work-related injuries if the injury was incurred while working. In addition to work-related injuries, occupational diseases that emerge due to their work are also covered. The US Department of Labor manages the workers' compensation benefits of federal employees through the Office of Workers' Compensation Program.
Qualifications to Receive Benefits
All federal employees are covered by FECA without considering the length of service, position, or nature of work. An individual should be a federal government employee, not a private contractor, to be covered by FECA. The workers' compensation system of the state will cover employees of private contractors. Injuries should be incurred while performing official duties or the illness should be developed because of the working conditions to qualify under FECA. St. Louis workers' compensation lawyers clarify that these injuries may include those incurred while traveling or working outside the office.
Injuries and illnesses incurred outside of the official duties of a federal employee are not covered by FECA. These activities include traveling to and from the workplace, recreational activities, and personal activities. Injuries resulting from intoxication or the use of non-prescription medication are not covered by FECA. Surviving members of the family of the federal employee will receive benefits from FECA if they die while working.
Workers' Compensation Benefits Under FECA
Federal employees will receive workers' compensation benefits when the claim is approved. It will provide compensation for injuries or illnesses and assistance during the recovery period. All medical expenses associated with the claim will be covered by FECA including prescription medication, surgery, and rehabilitation. Compensation is also provided for lost wages if the employee cannot report for work due to the injury or illness. The compensation will be given directly by the federal agency for the initial 45 days of being out of work. Lost wages will be compensated by FECA if the worker cannot report for work after 45 days.
Workers' compensation claims for occupational diseases make workers eligible for lost wages compensation under FECA after a three-day waiting period. Additional benefits will be given to workers who incur permanent partial or total disability due to a work-related injury or illness. The severity of the disability and impact on the future capacity to earn will determine the compensation amount. The amount will likely increase if the worker has dependents. Compensation is also provided for vocational training under FECA whenever necessary. The dependents of federal workers also receive survivors' benefits when the worker dies while at work.
Consulting a St. Louis Workers' Compensation Lawyer
Federal workers should consult an experienced St. Louis workers' compensation attorney if a claim is denied, the claim is complicated, or the injury is severe. Consult with The Law Office of James M. Hoffmann at (314) 361-4300.
Missouri Workers Compensation
Photo credit: en.wikipedia.org

Updated: