Back injuries are one of the most commonly reported work related injuries. A back injury can range from minor strains to serious and painful conditions such as herniated discs.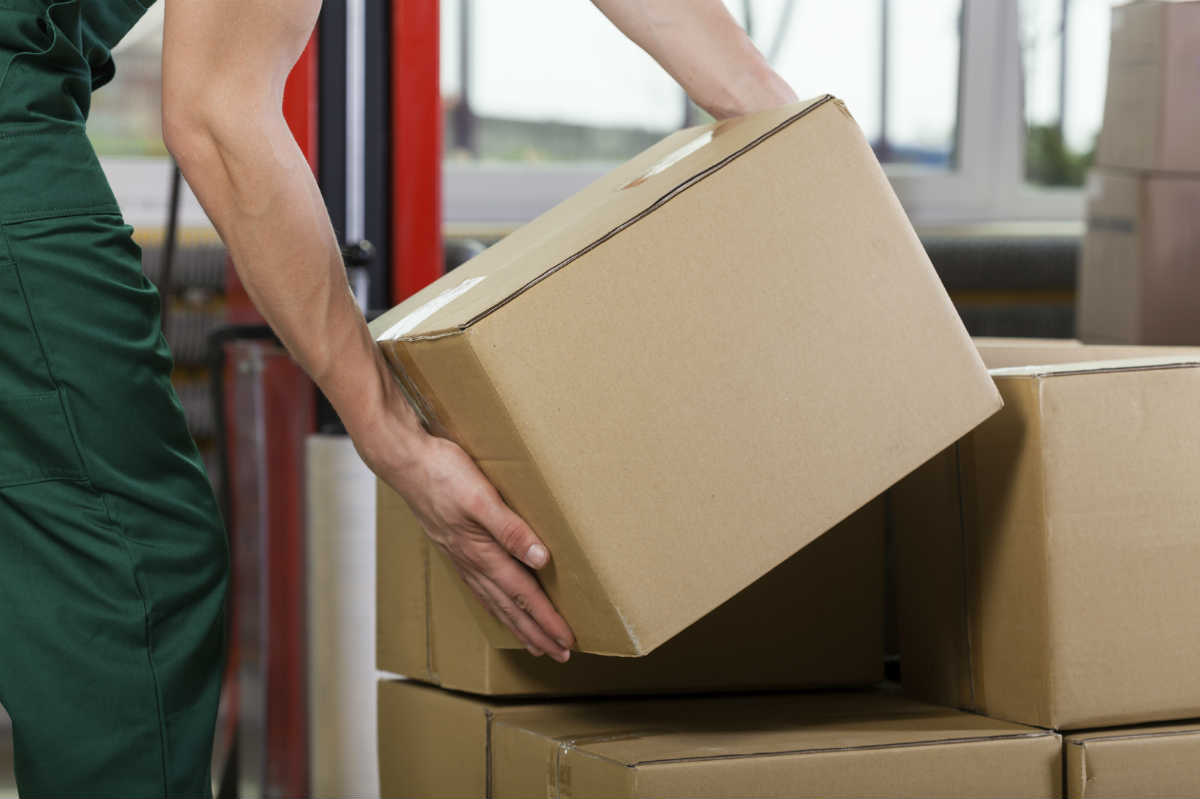 There many reasons a back injury may occur at the workplace. For example, Missouri workers can get back injuries from repeatedly standing or sitting for long hours with a bad posture, working in unsafe conditions, or improperly moving or lifting items. In this post, we will discuss some safety tips that can help workers avoid back injuries. Not only this, it will also improve productivity.
Lifting Items Correctly
Many injuries are suffered when a work is lifting items incorrectly. When lifting a heavy load workers should first bend the knees and keep their back straight. It is important not to bend the spine or twist the body as it can lead to an injury. If you find the item or box too heavy, do not attempt picking it on your own – ask for help. While lifting with someone's help, communicate vocally so that you both lift the object at the same time.
Carrying Heavy Objects
Once you have lifted the item in your hands, make sure you hold it as close to the body as possible. This ensures a good grip on the object. Also, holding the object with the palm of the hands is safer than gripping it just with the fingers. If you have to turn with the object in your hands, do not turn your back, instead turn your feet.
Putting the Weight Down
When placing the load down, keep your back straight and head up.
Office Ergonomics
Back injuries are not always lifting related. Back injuries can also occur with workers who have to sit or stand for a long time. If you have to stand for a long time at work, then you should use a footrest as it can reduce stress in the discs in the back. Another thing that can help prevent back injuries is use of floor mats as they help natural body movement when standing up.  Keep your back straight and ensure that the computer is at eye level. Whether you have to stand or sit for long periods of time, you should take regular breaks and move around whenever possible. If at all possible, avoid staying in the same position for 2 hours or more.
Back Injuries and Missouri Workers Comp
If you have suffered a work-related back injury, you might be entitled to workers compensation benefits. You should speak to a Missouri workers compensation lawyer to understand more about your legal rights as an injured Missouri worker.

Our law office has been helping injured workers receive compensation for their injuries for over 20 years. Call us today at (314) 361-4300 to discuss your claim, free of charge.

Updated: