When an accident occurs at work, the result can be varying degrees of disability.
A disability is defined as a physical, mental, emotional or sensory impairment that prevents a person from being able to perform an otherwise normal function. It is some disqualifying deprivation or loss of power, physical or other. The disability may be temporary or permanent, depending on the severity of the accident.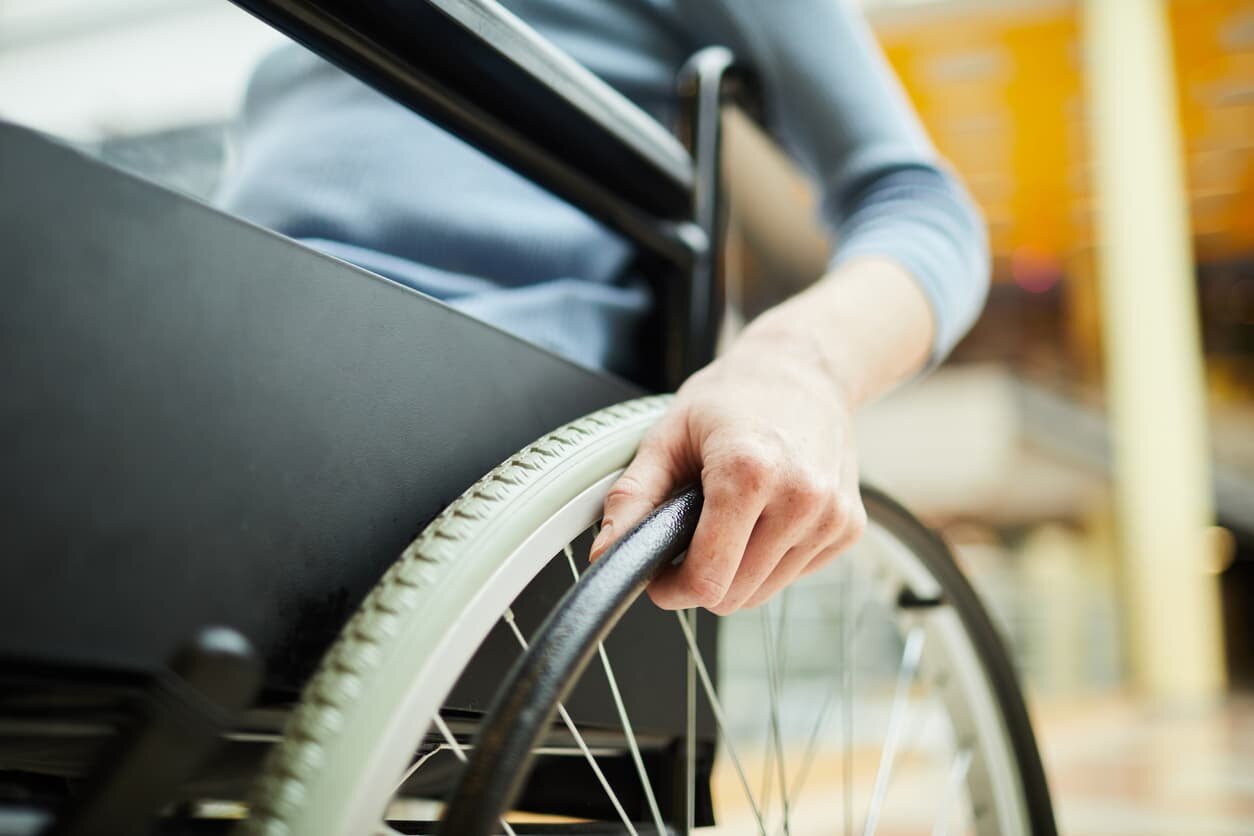 When an accident occurs at work, the result can be varying degrees of disability. If you are injured on the job and you are put on disability, it will be classified under one of these four terms:
Temporary Partial Disability
This refers to a workers compensation disability level where the person that is injured on the job is temporarily unable to perform a certain set of job skills but is still able to work at a reduced level. In Missouri, the benefits are then usually paid weekly at a rate of 66 2/3% of the difference between the average earnings of the employee prior to the accident and what he will be able to earn while disabled.
Temporary Total Disability
This disability level is similar to the temporary partial in that the person that is injured cannot perform a certain set of job skills, the ones performed at the time of the injury, but can still work at a reduced level. However, in this circumstance the situation is permanent, the person will never be able to return to the level of skill or activity that they were at the time of the injury. In Missouri these benefits are also calculated at 66 2/3% on a weekly basis.
Permanent Partial Disability
When a work injury disables you to the extent that you cannot work at all, this is permanent disability. However, if after medical treatment or therapy you are able to make a full recovery and return to normal work activities, at the level and skill you were once able, this makes it permanent partial disability. If your disability is a permanent partial disability (PPD), the legislature has established a formula to convert that disability into a dollar amount. The maximum weekly wage amount for a permanent partial disability is less than the maximum for the temporary total disability because the disability is partial instead of total.
Permanent Total Disability
If your work related injuries leave you permanently and totally disabled from all types of employment, then you may qualify for permanent total disability benefits under the Missouri Workers Compensation Law.
St. Louis Workers Compensation Lawyers
All of these situations can be complicated legal matters. Often, if you do not precisely follow all instructions when applying for benefits, you may not get the full extent of compensation you deserve for your disability. Workers compensation laws provide compensation based on a statutory guideline, assessing benefits according to a value placed on the specific body part and the seriousness of the injury. How much compensation you receive depends on your previous wage and the extent of your disability according to your doctor. Getting an accurate and objective assessment is vital in seeking a fair treatment.
The Law Office of James M. Hoffmann has a strong history of helping injured workers get the medical attention and financial compensation that they need. Based in St. Louis, and handling workers compensation cases throughout the State of Missouri, our law firm will ensure that your rights are protected. Please call (314) 361-4300 or toll free at (888) 872-6795 for a free and private consultation.