OSHA has determined that working in permit-required confined spaces involves significant risks for employees.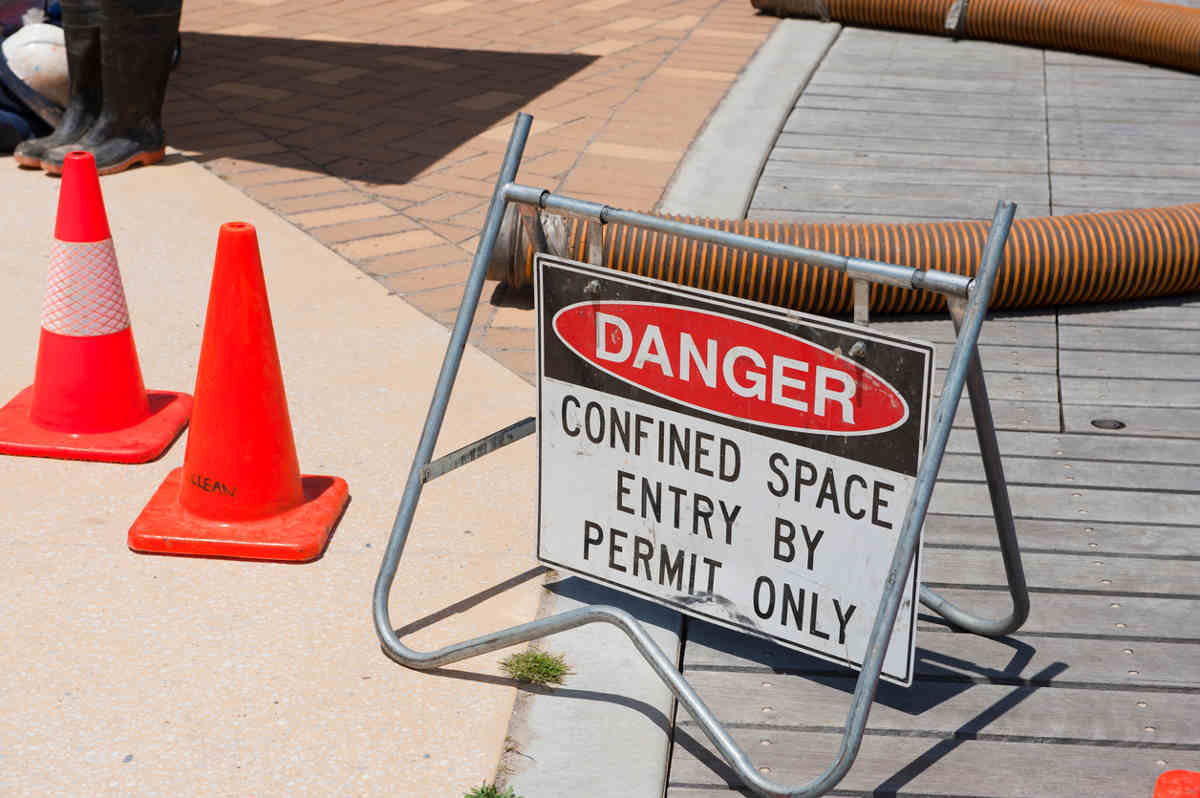 When a person works in a confined space, the risk of accident doubles. It is important to be aware of the extra hazards posed by working in confined spaces, and the responsibilities of the employer when it comes to ensuring safety. In this article, we will discuss some of the dangers associated with confined spaces, and what the responsibilities of employers are in this regard.
What is a Confined Space?
A confined space is a small space that is not meant for human occupancy. It is likely to have limited access or a difficult access method. These spaces are usually for temporary use only, perhaps for maintenance.
Some examples of confined spaces include:
Manholes
Sewers
Attics
Storm drains
Fuel tanks
Chemical Tanks
Crawl spaces
Transformer vaults
Access to this type of space is often necessary for repair and maintenance purposes. Wiring and pipework are often located in a confined space. Many people work in these confined spaces because this is where work needs to be done. Sewers need regular maintenance, homes need work in the crawl spaces and attics where the pipework and wiring are hidden away from view. Every day many people are working in confined spaces. All of them are at risk of having an accident if potential hazards are not correctly identified, and due care and attention is not paid to the job in hand.
Permit-Required Confined Spaces
There is a subdivision of confined spaces that are particularly dangerous and these are confined spaces that require a permit. These are confined spaces with some extra criteria. They may have a hazardous atmosphere, or the potential to have such an atmosphere. They could contain materials that could potentially cover the person entering. They could have tapering walls or low tunnels that could trap someone in there. In addition, there may be some other hazard in there such as a substance that has the ability to engulf or asphyxiate the entrant.
OSHA has determined, based on a number of studies, that most confined space deaths and injuries are caused by atmospheric hazards.
The Responsibilities of Employers
It is the duty of the employer to identify any confined spaces in the workplace. It must then be determined if any of these confined spaces qualify as permit confined spaces. If they do, then
workers must be warned to stay away from these areas. Adequate signs must be on clear display. These small steps that employers take can go a long way in making the otherwise dangerous working conditions safer, and prevent accidents that might occur in these confined spaces.
St. Louis Workplace Injury Attorney
Despite all safety precautions, accidents can still occur due to the inherently dangerous nature of the confined spaces. If you have been injured in an accident while working in a confined space, you may be entitled to workers compensation benefits. If you are finding it difficult to get the insurance company to pay your medical bills or your weekly disability benefits, you should immediately speak with an experienced St. Louis workers compensation lawyer.
At the Law Office of James M. Hoffmann, we make recovering benefits for you our priority, and we put decades of experience, a proven record of success and a client-focused approach behind your workers' compensation case. Call us today at (314) 361-4300 or fill out our online contact form.
Save