The workers' compensation insurance carrier is trying to lessen what they have to pay.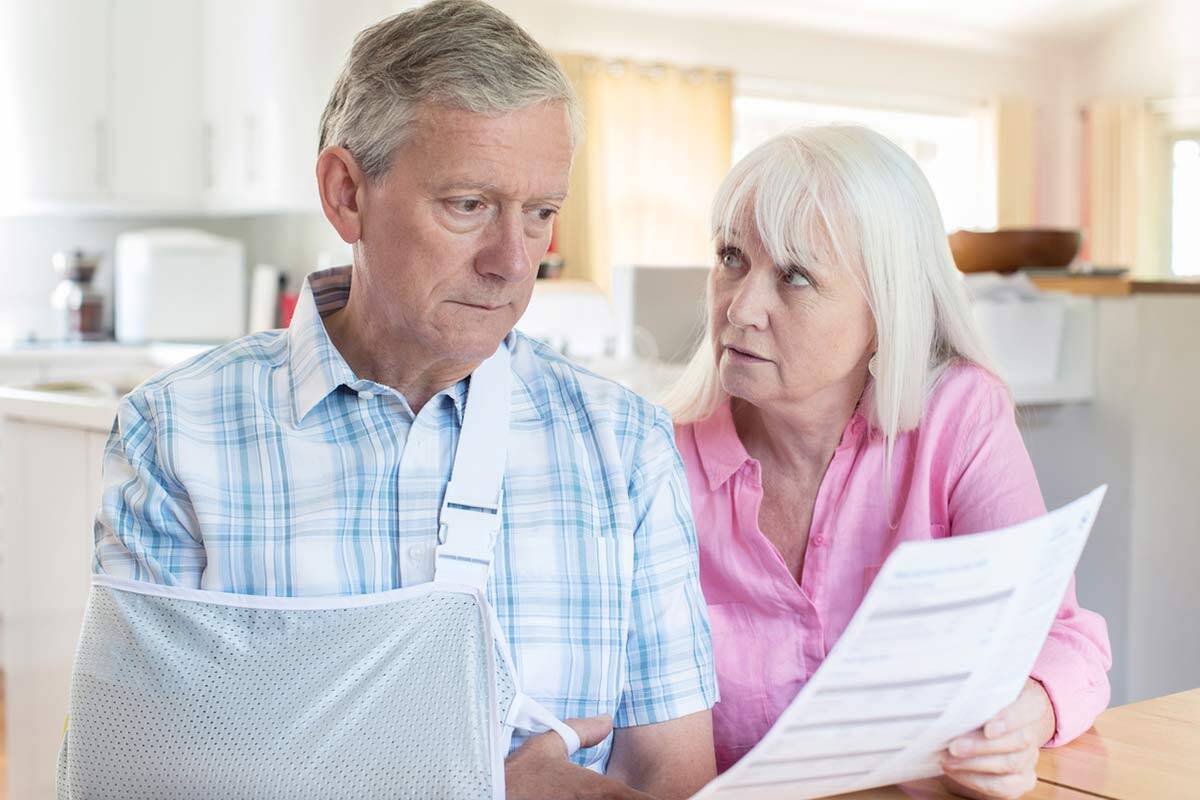 In most instances, if you are injured while on the job and were engaged in work-related activities, you are not able to sue your employer for personal injury. There are times, however, when you can seek compensation both through the workers' compensation system and through initiating a personal injury lawsuit.
On those rare occasions, the workers' compensation insurance might try to recover what they paid for your injuries either partially or wholly by placing a lien on what you recover from your personal injury lawsuit.
What is a Lien on an Injury?
There are rare occasions where an employee might receive workers' compensation benefits and win damages from a personal injury suit over the same accident. If you are collecting workers' compensation while involved in a personal injury lawsuit, the workers' compensation insurance company might be able to put a lien on your case.
If you have a lien on your case, it means that the insurance carrier that paid your workers' compensation benefits is asking to be reimbursed for what they have paid for your claim if you can win your personal injury suit. The process where an insurer can claim the right to be reimbursed from a third-party who bears the responsibility for a loss is called subrogation.
When can Workers' Compensation Insurance Carriers Place a Lien?
In the state of Missouri, workers' compensation insurance carriers have a right to subrogation, which means that if they pay for a worker's injuries, and then if the worker wins a personal injury suit, the insurance carrier can try to gain reimbursement for any lost wages, medical bills or hospitalization that they paid for. That way, if you can collect, they can stop you from getting the award until their portion of reimbursement has been returned to them.
Is it Possible to Negotiate the Reimbursement Amount?
In some instances, a workers' compensation company will place a lien that is so hefty that it is more than a worker will get in a personal injury lawsuit. When that happens, there are times when the worker might decide that a personal injury suit is counterproductive. But, before you decide, it is possible for a St. Louis workers' compensation attorney to negotiate the lien price.
Consider Your Options
If you are in a situation where you have received or are receiving workers' compensation benefits but are also involved in a personal injury lawsuit and the insurance carrier is putting a lien on anything that you might receive from your personal injury suit, you have two options.

The first option is to drop your personal injury suit and the second is to hire a St. Louis workers' compensation attorney to negotiate with the workers' compensation insurer to try to negotiate the amount of the lien.

In the end, the workers' compensation insurance carrier is simply trying to lessen what they have to pay. If you drop your personal injury lawsuit, then they will not recover anything. Therefore, it is in their best interest to lessen the lien through negotiation than to get nothing from you. Leave it to your workers' compensation attorney to figure out the details so that you can get everything you are entitled to.

Updated: