Manufacturing and construction industry workers are at the highest risk of work-related injuries and death.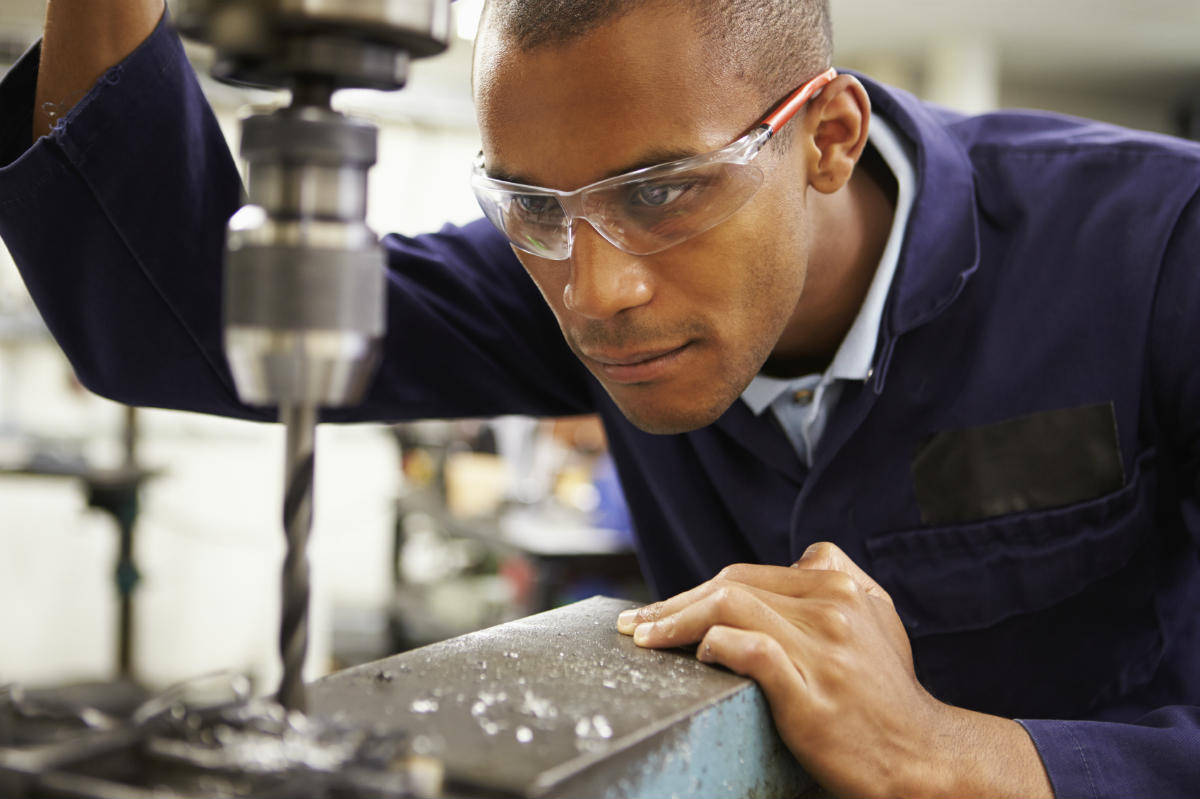 From the last three decades, the manufacturing and construction industries have been reporting the most number of cases of serious disability resulting in restricted motion and job transfers and requiring extensive medical treatment.
The manufacturing sector accounts for almost 30 percent of all cases of occupational illnesses and the construction industry reports the maximum number of work-related deaths. The high-risk work environments in manufacturing and construction industries involve:
slips and falls
power tools
heavy equipment
being struck by objects
electrocution
toxic exposure
mechanical malfunction and failures
chemical spills and burns
motor vehicle accidents
musculoskeletal disorders
It is often believed that the high incidence of work-related accidents in the manufacturing and construction industries is because of unskilled workers with no prior training or experience. However, this is far from true. These workers do a specialized job and need skills and training to operate the heavy and sophisticated machinery.
The main reason behind the large number of accidents are lack of supervision, training, and safety provisions.
Work-Related Injuries in the Manufacturing Sector
The highest number of manufacturing injuries is reported at workplaces involved in making wood, concrete, and plastic products. The most common cause of manufacturing injuries is getting caught between or struck by objects. Common risks faced by workers in the manufacturing industry that work with heavy machinery are:
falls from height
empty concrete mix tanks
improper shut off
lack of interlocking gate
concrete accumulations
falling objects such as tools and lumber
flying objects such as wood chips
Work-Related Injuries in the Construction Sector
Construction workers such as bricklayers, carpenters, painters, electricians, and plumbers are prone to work-injuries. The most common hazards include:
slips and falls
chemical exposure
loss of hearing
scaffolds and ladders
falling object
electrocution
respiratory illnesses
burns
powered industrial trucks
hazardous energy control
St. Louis Work Injury Lawyer
Any worker who is injured in a manufacturing or construction accident may claim benefits under the Missouri workers' compensation system. An injured worker may be entitled to medical benefits and permanent or temporary disability benefits. If a worker is killed in a workplace accident, the dependants may qualify for death benefits. In some cases the employer may try to hold back the benefits. In such cases, it is important to hire the services of a Missouri workers' compensation lawyer to protect your legal rights and help you get the benefits that you deserve.
The Law Office of James M. Hoffmann
(314) 361-4300
Updated: