What are the most common questions about medical treatment for work-related injuries?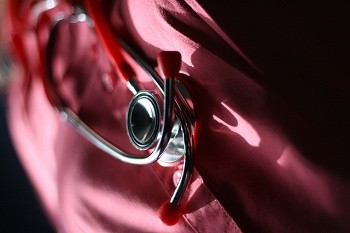 St. Louis workers' compensation attorneys offer answers to some common questions concerning medical treatment for workplace injuries.
If the Treatment Is Not Helping My Condition, Can I Refuse It?
You have the right to refuse treatment; however, it is important that you first speak to the doctor about your concerns, before you stop taking treatment. Failure to do so may give your insurance carrier reason to stop your benefits.
If My Doctor Restricts My Activity,  Is My Employer Required To Follow Them?
If your doctor has ordered some restrictions, your employer must honor them. However, in case of any disagreement between the independent medical exam reports and your doctor's reports, the matter would have to be sorted through workers' compensation litigation.
Can I Choose My Doctor, or Do I Need To Use the Doctor Recommended By My Employer?
In Missouri, you will have to get treatment from the doctor recommended by your employer or by the workers' compensation insurance carrier. However, if you are not happy with the treatment that the insurance company's recommended doctor is providing, you can choose your own doctor, but in that case the insurance company would not pay for the treatment.
What Is Meant By an Independent Medical Exam (IME)?
An independent medical exam is carried out by a doctor chosen by the workers' compensation insurance company. The doctor prepares the medical report and submits it to the insurance company. The insurer then makes a decision regarding benefits based on this report.
What If My Doctor Does Not Agree with the IME Report?
The workers' compensation system expects each of the participants-the insurance company, IME doctor, injured employee, employer, and the treating doctor to trust each other. However, in case of any disagreements, the injured employee can challenge the decision and file a dispute.
What is Temporary Total Disability and How Is It Different From Permanent Total Disability?
Temporary total disability refers to an employee's inability to perform work for a certain period of time. Permanent total disability refers to the long-term disability of an employee, which can leave him or her disabled for a lifetime. The benefits for temporary total disability are paid as a percentage of weekly wages for a specific period of time.
What Kind of Injuries Are Treated as Permanent Total Disability?
It is any lasting disability that results from work. Serious injuries with long-term effects come under this category. It includes partial or complete loss of a limb from a workplace accident.
What If I Am Told To Return To Work Before I Have Completely Recovered?
Your ability to return to work is decided by the doctor's report. If the doctor thinks you can return to your normal work, or to a lighter work, you will need to comply. Usually, employees are paid full wages for light duty work.

If you have any questions concerning your medical treatment, call The Law Office of James M. Hoffmann at (314) 361-4300.

Photo credit: Pete via Flickr

Updated: