Any worker with a disability is entitled to accommodations for their new limitations.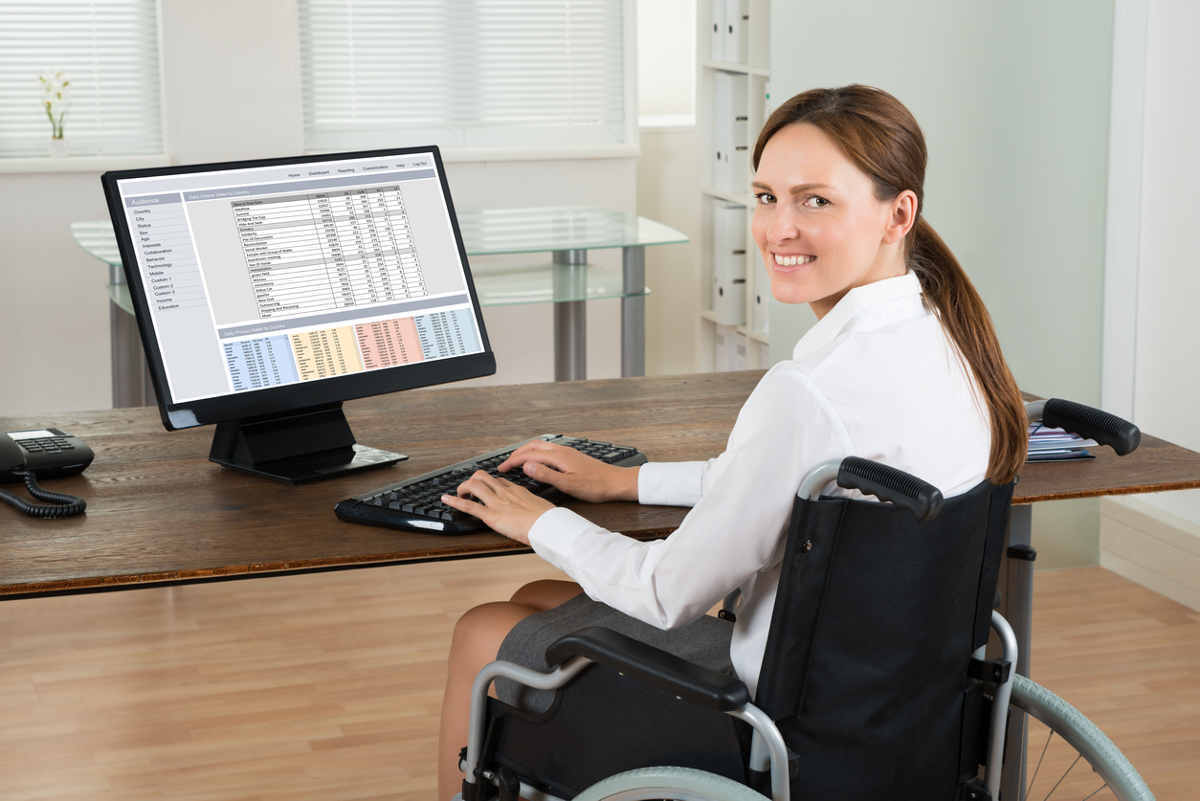 Workplace injuries can be debilitating and may render a worker temporarily, partially or permanently disabled depending upon the severity of the injuries. Also, depending on the type of disability and its severity, an injured victim might or might not be able to return to work. If he does, he may require certain amount of assistance.
Irrespective of the type of disability, or physical limitation such as an inability to stand for a long time, or loss of hearing, or loss of vision, etc. any worker with a disability is entitled to accommodations for the new limitations once he returns to either his original place of work or a new employment, as per both the workers compensation act as well as the Americans with Disabilities Act (ADA).
Common Debilitating Workplace Injuries
A number of injury types can render a worker disabled. Even minor injuries can be debilitating enough to limit the amount or type a work an injured-at-work employee can perform.
Overexertion injuries – Some of the most commonly found injuries among workers are repetitive injuries that result out of any work that requires repetitive movements like lifting, bending, carrying pushing, holding etc. At times, repetitive injuries resulting from overexertion can limit a worker's ability to perform his job duties.
Tripping or slipping – Tripping or slipping can result in a host of injuries like head injuries, broken bones or muscle strains that can limit the scope of work for an injured worker.
Falling from heights – These injuries commonly occur among workers in the manufacturing and construction industries, and can have disastrous consequences like traumatic brain injuries, multiple broken bones or spinal injuries. These often cause severe physical limitations.
Reaction injuries – Accidents which result in body trauma and muscle strains when a worker tries to brace himself for impact can render a worker disabled and limit his ability to work.
Injuries due to falling objects – In industries where workers suffer injuries such as head trauma, TBI's, or injury to any other part of the body due to overhead falling objects, can also have their scope of work limited once they return after rehabilitation.
Workers with a disability resulting from a workplace injury should be aware that as per the ADA they are entitled to accommodations to their limitations from their employers. They should not refrain from requesting changes in duties or accommodations in work environment from employers.
Compliance Expected from Employers
When a workplace injury results in a disability, employers are not compelled to hold a job for the injured worker. However, as per the Family and Medical Leave Act and the ADA, employers cannot deny any worker work on the basis of their disability. They are expected to accommodate certain reasonable accommodation requests such as:
Modifying work schedules
Restructuring jobs according to the disabled worker
Providing modified equipment, qualified interpreters or readers
Modifying examinations, trainings and other programs to accommodate the disabled worker
Reassigning the worker to another vacant position that can accommodate the disabled worker
St. Louis Workplace Injury Attorney
Any employer who refuses to reasonably accommodate a disabled worker can be subject to a legal case for discrimination. In such cases workers should consult a St. Louis workplace injury attorney.
If you have been injured at work and your employer is not accommodating your new limitations, contact the
Law Office of James M. Hoffmann
by calling
(314) 361-4300
or by filling out our
online contact form
.