Foundry workers face a number of health risks associated with the demanding tasks that they perform.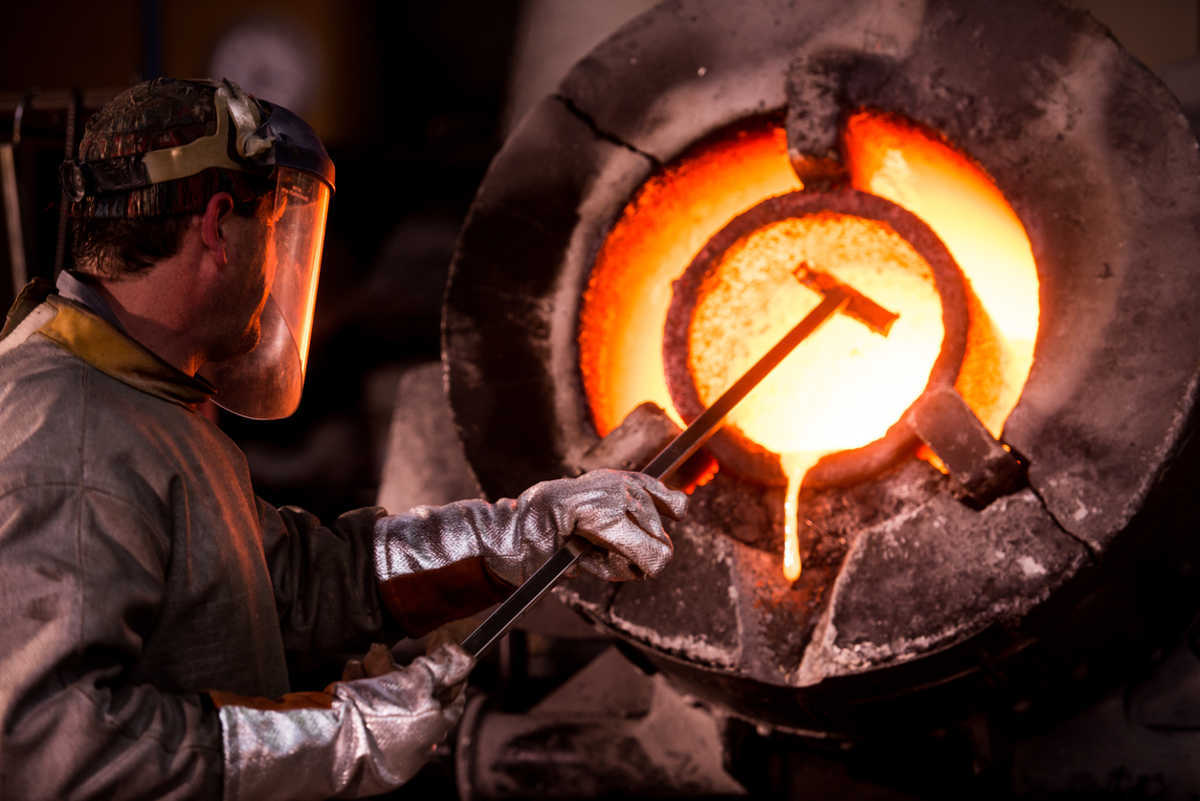 Most of the work in manufacturing industries involves some amount of risk. There are a number of opportunities for an accident to take place. Each year, a large number of workers get injured in such accidents. Many of them fall sick due to exposure to chemicals and toxic substances.
Foundry workers are prone to such risks because foundries are full of dust, heat, fumes, and noise. In addition, foundry workers are at risk of developing musculoskeletal disorders (MSds) due to the physically demanding tasks that they perform. They have a higher MSd injury rate than construction or general industry workers.
In this article, we will discuss the risks faced by foundry workers.
Hazards Involved in Their Work
The work in foundries is very risky and can cause metal and chemical poisoning, hearing loss, heart disease, cancer and lung diseases.
The people working in the foundries are exposed to a number of toxic substances like silica dust, acid fumes, phenol, isopropyl alcohol, formaldehyde, aluminum, chlorine, nickel, cadmium, cobalt, and lead. If spraying activities are undertaken in the foundry,  workers may suffer due to exposure to solvents. All of these things may be very harmful and cause health problems.
Generally, small particles of dangerous materials cannot be seen. So a worker may unknowingly inhale them or come into contact with the harmful materials.
Prolonged exposure may cause diseases. For instance, exposure to silica may lead to silicosis. This is an ailment of the lungs. The person has breathing problems in the long run. In some cases, silica exposure can cause lung cancer.
Who is Responsible For the Injury
The employers have to take a number of steps to make the workplace safe for their employees. There are a number of rules and regulations which have to be followed. They can give appropriate training to the workers to avoid accidents. Additionally, they can provide sufficient protective gear to them, whenever possible.
Sometimes an employer may fail to meet these requirements. For example, the Occupational Safety and Health Administration imposed a fine on the Franklin Non-Ferrous Foundry Inc. for violating the health and safety standards to be maintained in the workplace. The worker may also be tired or negligent, and this too may cause an accident or injury.
Workers' Compensation Benefits
It does not make any difference whether the employer or the employee is at fault. While there are some exceptions, workers' compensation has to be given to the worker who gets injured in the workplace.
The worker who is injured in an accident in the workplace or falls sick due to his job, is entitled to workers compensation benefits. The worker's medical treatment is covered by workers compensation.
The worker will not be able to do the work and will have to stay away from his job till he recovers. As a consequence, he will lose his daily wages. So, workers compensation will cover a part of lost wages as well.
St. Louis Work Injury Attorney
If you have been injured at work, and you are facing any difficulties in getting the benefits you deserve, you contact the Law Office of James M. Hoffmann at (314) 361-4300 or fill out our online contact form.

Updated: