If you have suffered a work-related knee injury, you should be receiving all of your workers' compensation benefits.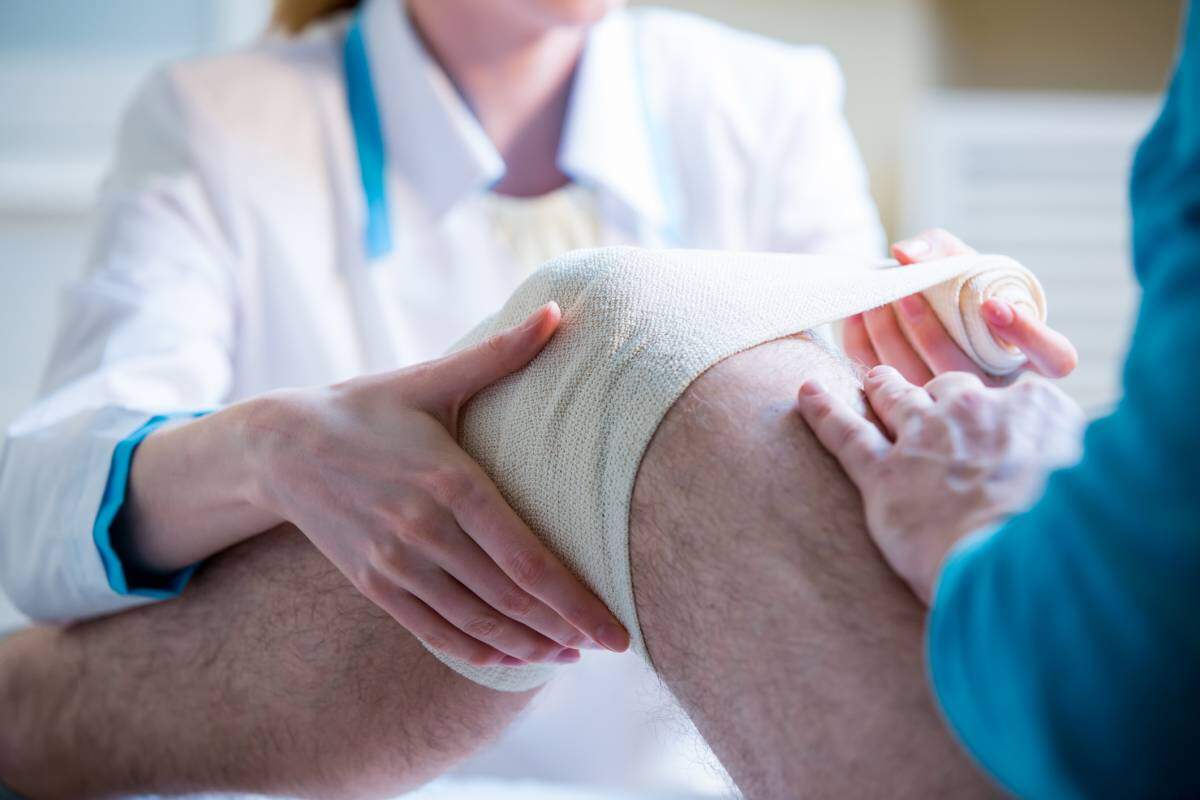 Lateral Collateral Ligament (LCL) injuries involve a ligament in the knee joint. These ligaments play a crucial role in helping stabilize the knee, and any injury to these ligaments can adversely affect the stability in the knee. These injuries can occur as a result of workplace accidents such as fall accidents that put stress on the knee joint.
The injury can range from being a minor sprain to a tear that requires surgery and long recovery time. In such cases, the injured worker may need to take significant time off from work. In this article, we will discuss these injuries, their symptoms, treatment, and recovery.
Common Symptoms of LCL Tear Injury
LCL tears cause much more severe symptoms than a minor sprain would. The injured worker may experience the following symptoms:
Pain
Swelling
Soreness in the knee
Inflammation
Instability in the knee
If you experience these symptoms, you should see a doctor immediately. The doctor may order some tests such as X-ray or CT scan to diagnose the injury. Depending on the severity of the injury, the doctor will set out the best course of treatment.
Treatment of LCL Tears
Doctors prescribe painkillers and ice treatment to help relieve the painful symptoms of an LCL tear. However, these treatments just provide temporary relief. The injured worker may have to use a brace to stabilize the knee. The doctor may also recommend using crutches. Physical therapy and rehabilitation may also be required to restore the movement and flexibility of the knee. The worker may have to stay off their feet for some time.
In cases of more severe injuries, surgery may be required. Surgery is aimed at repairing the ligament and reconstructing it.
Complications Associated with LCL Tears
Workers who suffer a severe LCL injury may continue to suffer some instability in the knee. They are often at risk of suffering a repeat injury.
The worker may not be able to move around for several weeks and even months and may stay off work for a long time, especially if their job involves a lot of standing, walking or climbing.
The knee may never completely heal even after surgery, and the worker may have to wear a knee brace in the future. The worker may be able to recover disability benefits is he/she is unable to work temporarily. The worker may be entitled to permanent disability benefits, even if the disability is partial.
Seeking Legal Help from a Workers Compensation Lawyer
It is important that you discuss your claim with a St. Louis work-related injury lawyer if you have sustained an injury in the workplace. The lawyer will help you determine the type of workers compensation benefits you are eligible for. Remember, it may not be too easy to get the insurance company to pay the benefits, especially if the treatment involves surgery or you have suffered permanent disability.
Work Related Injuries
Updated: