Machines have the potential to cause a number of injuries among workers.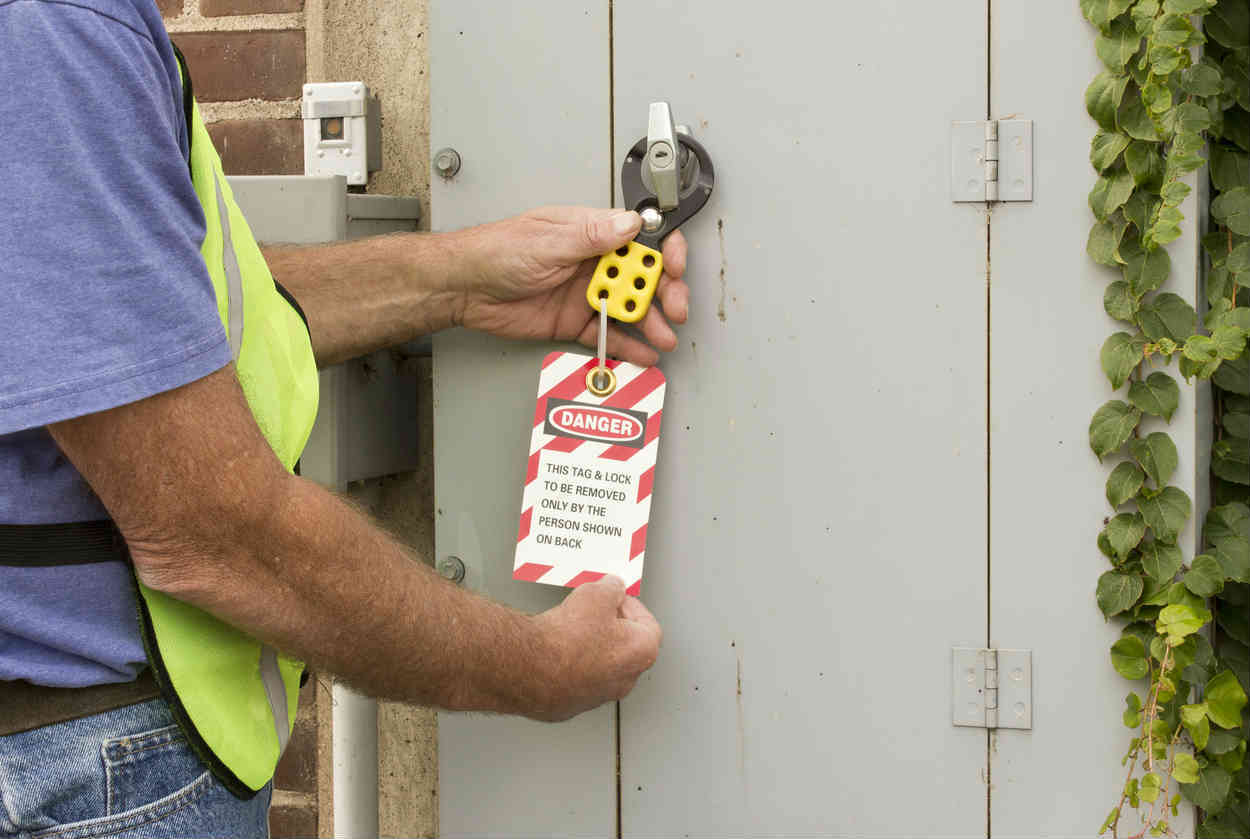 Many people work around various types of machines in the workplace, and there is a set of rules according to which these machines should be used, run and maintained.
These machines have the potential and are known to cause a number of injuries among workers. While some injuries are minor, other can be debilitating, causing permanent damage, disabilities and loss of life. It has been estimated by the OSHA that about 3 million workers are exposed to serious or fatal injuries while using machines. OSHA (the Occupational Safety and Health Administration) has therefore set in place 'Lockout / Tagout Regulations' that ensure workplace safety.
Lockout / Tagout Regulations
The regulations created by OSHA are called "The Control of Hazardous Energy (Lockout / Tagout)". These regulations were created with a view to reduce the number of injuries caused by the use of heavy machinery and equipment that were being reported in practically every industry. The regulations focus on informing workers about the correct procedures to control the output of energy (electrical, mechanical, thermal, chemical, hydraulic, and pneumatic) from machines commonly used in the workplace.
Common Machinery Related Workplace Injuries
Data collated from workers compensations claims and filed lawsuits shows that the most commonly reported machinery-related workplace injuries are –
Lacerations
Head Injuries
Amputations
Nerve Damage
These injuries can cause serious harm, permanent disabilities and fatalities.
Lockout / Tagout Procedures
A lockout procedure refers to completely shutting down the machine and isolating the source of energy for maintenance. There is a set procedure for a lockout of a machine.
Announcement of the need for maintenance and shutting down of the machine.
Authorizing one qualified and trained employee to identify, isolate and shut down the source of power.
Shutting down the machinery by turning off a switch or a power button, a typical stopping mechanism.
Isolate the source of energy.
Lock the machinery part that can absorb energy and dissipate and stored energy
Check of the machinery has been isolated from a power source completely and that all residual energy is out by test running the machinery without a power source.
A tagout procedure refers to a physical warning (like a tag or a sign) placed on or near the machine indicating that the machine cannot be used until the lockdown period is over. The removal of the tag is usually entrusted to the same person who places the tag, and the person has to be physically present to perform the action. A telephonic authorization is not sufficient.
Employer Responsibilities
Ensuring that a proper lockout / tagout procedure is in place and is mandatorily followed is the responsibility of the employer. As per OSHA, each employer should –
Research the type of machinery needed based on safety and thus devise an energy control program in line with the type of machinery purchased and used.
Ensure training to all employees with regards to the lockout / tagout procedures.
Conduct frequent machinery checks with respect to energy control procedures yearly or bi-annually.
Lockout / tagout procedures should be in place whether the machine is in use or if the machinery is under maintenance. However, if an injury is caused due to machinery, workers should be aware that they can generally claim workers compensation for their injuries. Get in touch with an experienced Missouri work injury lawyer at the Law Office of James M. Hoffmann 24/7 at  (314) 361-4300 for a FREE case evaluation.