Missouri workers' compensation provides for the needs of employees injured at the workplace.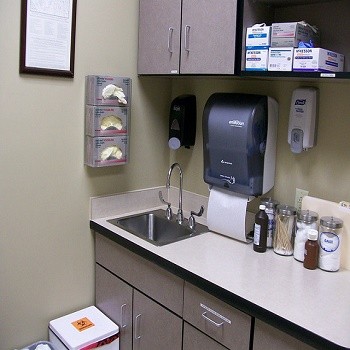 Injured workers can seek compensation for medical expenses, loss of wages, and disability. However, not many employees are aware of their rights under workers compensation and do not understand the claims procedure. St. Louis workplace accident lawyers inform us that they come across numerous queries pertaining to medical treatment in case an employee gets injured during the course and scope of work. They want to know who will pay for the treatment, and whether or not the injured employee can choose their own physician for the treatment. So, here are answers to some of the most common questions pertaining to medical treatment.
Whether or Not You Can Choose Your Own Doctor
According to statute, the employer has the duty to provide appropriate medical treatment to the employee injured at the workplace. The right to choose the physician for the treatment lies with the employer. Usually, the employers delegate the task of choosing the physician to the workers compensation insurance provider.
Quite often, the employer notifies the name of the physician to the injured worker and authorizes the treatment. The treatment is then covered by workers compensation. However, the employee can choose his own physician for the treatment as long as he is prepared to bear all the expenses. Such treatment that is provided by a physician other than the one designated by the employer is not covered by workers compensation.
A Second Opinion From Another Doctor
There might be a situation where the injured employee is not satisfied with the care and treatment they are receiving from the physician designated by the employer. The injured employee might not be making progress and would want to seek a second opinion from a specialist. In this case, they can request the insurance provider to cover the expenses of the specialist. If the insurance provider rejects the request, the employee can go for a second opinion and bear the expenses. They will be able to claim compensation from the insurance company for this treatment at the final hearing.
If the injured worker cannot bear the expenses they can take the case for trial before an administrative law judge and demand additional or better medical treatment. If such a situation arises, the injured employee would need services of a St. Louis workplace accident lawyer.
Personal Health Insurance or Workers Compensation
Many health insurance providers do not cover work-related injuries. So, it is important to check with your insurance provider before you decide to visit a doctor of your choice.

Even though workers compensation is a system designed to help employees injured at the workplace, many injured employees find the whole system quite complex and confusing. If you have any questions pertaining to workers compensation or you need help filing a workers compensation claim, call The Law Office of James M. Hoffmann at (314) 361-4300. We will help you through the entire process and make sure that you get the compensation that you deserve.

Photo credit: Subconsci Productions via Flickr

Updated: