Missouri Labor Union Lawyer
St. Louis workers compensation lawyer, James M. Hoffmann, represents injured employees who belong to Missouri labor unions.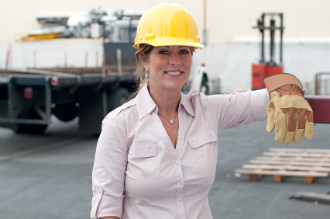 The Law Office of James M. Hoffmann represents injured employees who belong to Missouri labor unions. For more than 20 years we have worked exclusively in the areas of Missouri workers compensation and personal injury for clients in St. Louis and throughout Missouri.
We can provide you with the necessary information to make the right choices so that you can receive the best medical care, benefits and income. You should be receiving treatment for all of your injuries, not just the ones the insurance company wants to accept. Do not let the carrier deny you benefits.
Workers Compensation for Labor Union Injuries
If you are a member of one these Missouri unions and have been denied benefits do to a work related injury, contact the Law Office of James M. Hoffmann at (314) 361-4300 or fill out our online contact form to schedule a free consultation.
AFGE (American Federation Of Government Employees)
AFL-CIO (American Federation of Labor and Congress of Industrial Organizations)
AFM (American Federation of Musicians)
AFT (American Federation of Teachers)
AFTRA (American Federation of  Television and Radio Arts)
APWU (American Postal Workers Union)
BBF (International Brotherhood of Boilermakers)
BCTGMI (The Bakery, Confectionery, Tobacco Workers and Grain Millers International Union)
BLE (Brotherhood of Locomotive Engineers)
BMWE (Brotherhood of Maintenance of Way Employees)
BRS (Brotherhood of Railroad Signalmen)
BSOIW (International Association of Bridge, Structural, Ornamental, and Reinforcing Iron)
COIU (Congress of Independent Unions)
CWA (Communication Workers of America)
GCIU (Graphics Communication International Union)
GMP (Glass, Molders, Pottery, Plastics, & Allied Workers International Union)
IAM (International Associations of Machinists and Aerospace Workers)
IATSE (International Alliance of Theatrical Stage Employees)
IBT (International Brotherhood of Teamsters)
ILA (International Longshoremen's Association)
IUOE (International Union of Operating Engineers)
IUPAT (The International Union of Painters and Allied Trades Home)
LIUNA (Laborers International Union of North America)
MTTD (Maritime Trades Dept AFL-CIO)
NALC (National Association of Letter Carriers)
NAPFE (National Alliance of Postal and Federal Employees)
NATCA (National Air Traffic Controllers Association)
NFFE (National Federation of Federal Employees)
NTEU (National Treasury Employees Union)
OPCMIA (Operative Plasterers' and Cement Masons' International Association)
OPEIU (Office and Professional Employees International Union)
RLCA (National Rural Letters Carrier's Association)
RWAW (United Union of Roofers, Waterproofers and Allied Workers)
SEIU (Service Employees International Union)
SMW (Sheet Metal Workers International Association)
SPFPA (International Union, Security, Police and Fire Professionals of America)
TCU (Transportation Communications International Union)
TWU (Transit Workers Union)
UAW (United Auto Workers)
UGSOA (United Government Security Officers of America)
UMW (Union Miners Workers Of America)
USW (United Steel Workers)
UTU (United Transportation Union)
Workers Compensation Lawyer
If you are a member of a labor union and have been injured on the job, contact us as soon as possible. This is so that we can make sure all legal deadlines are met in your case and all required paperwork is turned in on time to ensure the protection of your employee rights.
Our legal team has a strong history of helping injured workers get the medical attention and financial compensation that they need. Based in St. Louis, and handling workers compensation and personal injury cases throughout the State of Missouri, our law firm will ensure that your rights are protected. Please call (314) 361-4300 or toll free at (888) 872-6795.