More than a billion dollars is spent each week on slips, trips, and falls at the workplace.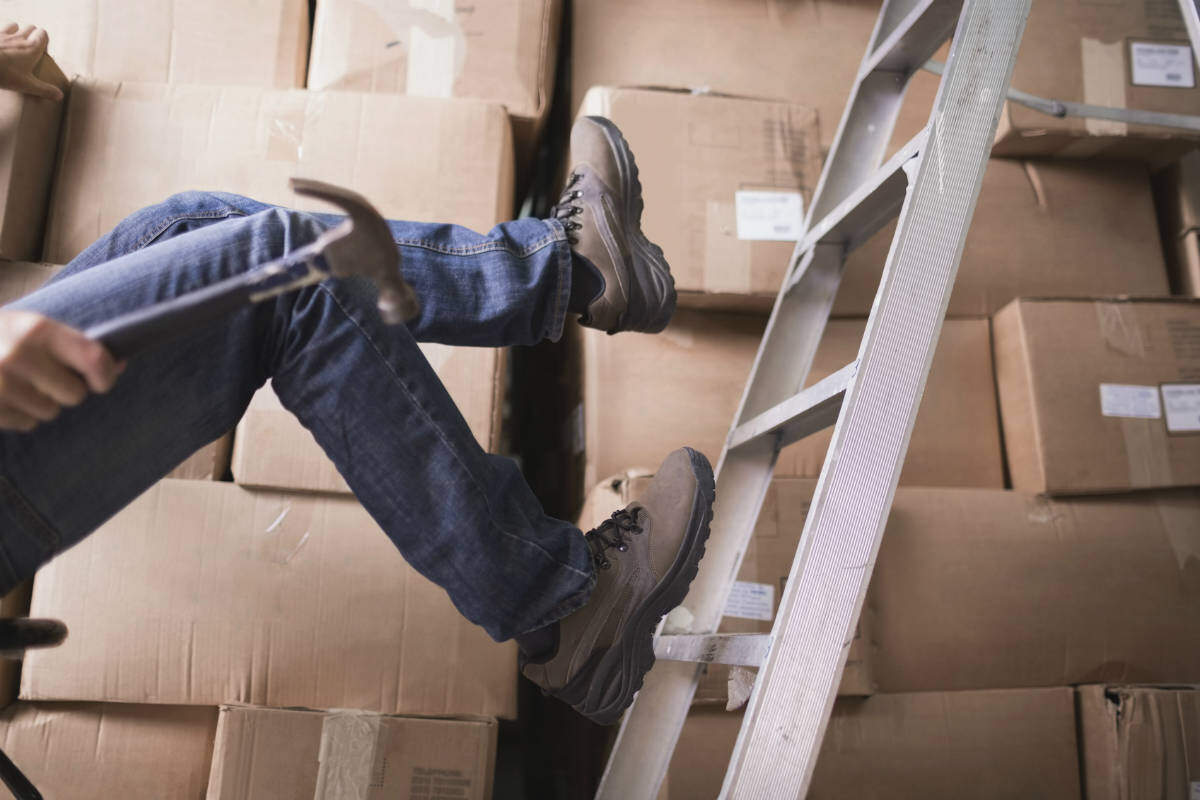 According to the 2016 Liberty Mutual Workplace Safety Index, the most severe, non-fatal workplace injuries cost almost $62 billion in workers' compensation costs. In other words, more than a billion dollars is spent each week on these injuries. One of the most common causes of these injuries are slips, trips, and falls. They are responsible for over 15 percent of all accident-related deaths and ranks second only to motor vehicle accidents as a cause of fatalities. Falls from the same level and falls to the lower level are the second and third highest causes of disabling work-related injuries.
Causes of Workplace Slips, Trips and Falls
Slips can occur when the working surface becomes slippery due to oily or wet processes.
Trips can be caused because of uneven floor and working surfaces.
Both slips and trips can result in falls.
Statistics About Slips, Trips, and Falls
According to the Bureau of Labor Statistics (BLS) and Occupational Health and Safety Administration (OSHA):
Slips, trips, and falls contribute to almost 12-15 percent of all workers' compensation costs and these injuries cost employers approximately $40,000 per incident.
Slips, trips, and falls account for nearly 20 percent of all workplace injuries.
1 in 6 of all work injuries requiring time off work result from slips, trips, and falls. These injuries, on average, result in 11 days away from work.
65 percent of fall-related injuries occur because of falls from same-level walking surfaces.
60 percent of the total injuries from same level falls are reported by the services, retail trade, and wholesale industries.
The manufacturing sector accounts for 16 percent of same level fall related injuries.
While same level falls are more common, falls to a lower level cause more serious injuries.
More than 60 percent of all falls to a lower level are from a height of less than 10 feet.
Around 20-30 percent of people who suffer a slip and fall sustain moderate to severe injuries including bruises, head injuries, and hip fractures.
Slip and fall accidents are known to be the most common cause of traumatic brain injuries (TBI) and account for 46 percent of fatal fall injuries among older Americans.
Slips, trips, and fall accidents can be serious enough to cause life threatening and disabling injuries and even death.
Slips, trips, and falls are responsible for 15 percent of all accidental deaths.
Preventing Slips, Trips, and Falls
Design workplaces in a way that prevents any potential slip and trip hazards.
Establish safe walking routes and practices.
Keep work areas tidy and free of clutter.
Wear proper footwear with good traction.
Make sure all workers wear proper fall protection equipment as required.
Workplace Injury and Accident Causes
Updated: