If you have suffered a foot injury due to a work accident, you deserve your workers comp benefits.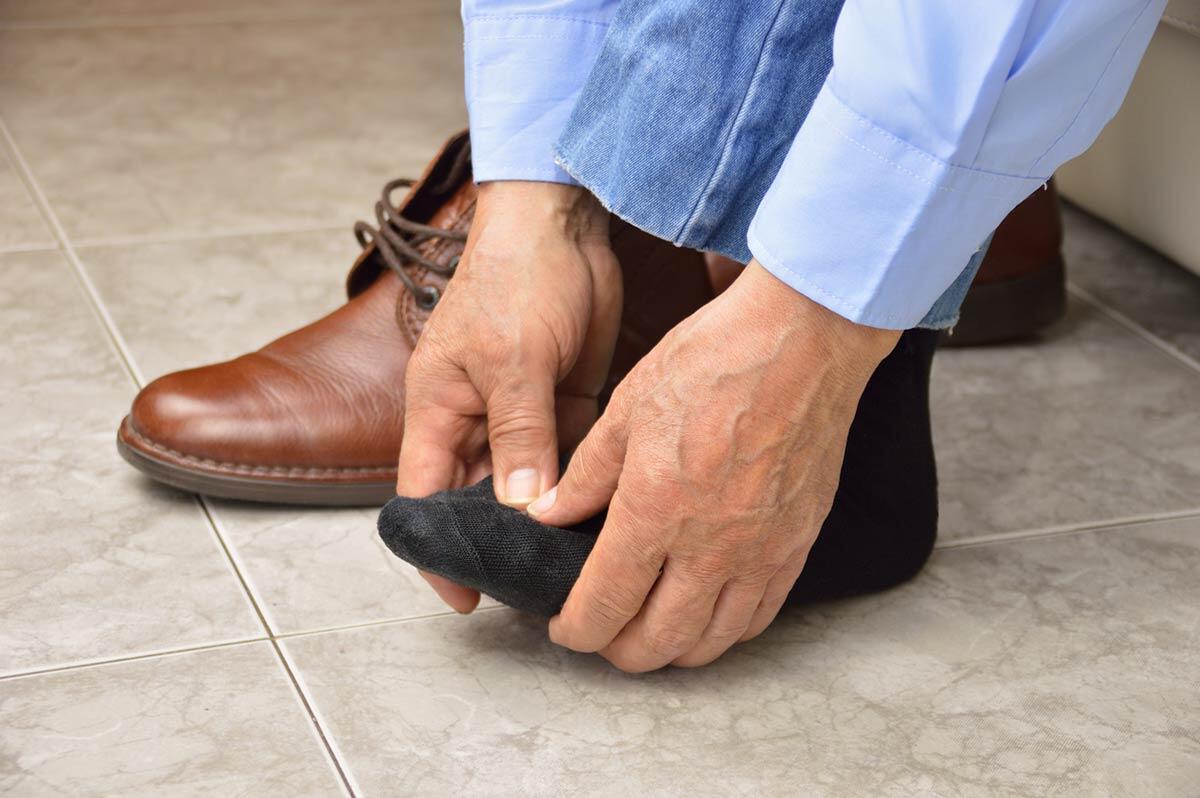 Whether you're a nurse, construction worker, waitress, or retail manager, your feet take a beating at work. Carrying heavy objects, long periods of walking or standing, avoiding tripping hazards, and jumping off loading docks puts a worker at risk of a foot injury.
Even the slightest trauma to your foot can cause pain and discomfort. But a serious foot injury, such as a broken bone or foot sprain, can significantly impact your mobility. A serious foot injury may require you to take off work so that you can heal.
If you injured your foot in a work accident, you should be covered by workers compensation, and if eligible, you should receive benefits that will pay for your medical treatment and lost wages.
Common Foot Injuries in the Workplace
According to the Bureau of Labor Statistics, approximately 60,000 foot injuries are responsible for keeping people from going to work each year. Foot injuries can result in permanent disabilities, such as complete or partial loss of walking ability. Any occupation can result in a foot injury. Some of the most common injuries include:
Foot sprain
Broken bones
Cuts and lacerations
Burns
Hypothermia
Bunions
Puncture wounds
Electric shocks
Foot injuries are one of the most common work injury cases. If you have injured your foot while working, you are entitled to workers compensation benefits regardless of who caused the accident.
Denied Foot Injury Benefits
If you have been denied benefits, consult an experienced workers' compensation lawyer as soon as possible. At the Law Office of James M. Hoffmann, we fight to protect the rights of injured workers. When we take your case, we make recovering benefits for you our priority, and we put decades of experience, a proven record of success and a client focused approach behind your workers' compensation case.
Clients have informed us about situations where supervisors have refused to fill out an incident report because the injury was not severe or because you didn't know the exact date/time your pain started, despite your explaining that the repetitive nature of your job causes your pain every day. Many employee's feel intimidated by the supervisor and continue working in pain.
Don't let this happen to you. If you have been injured at work, you deserve your work comp benefits.
Contact the Law Office of James M. Hoffmann
Our legal team has a strong history of helping injured workers get the medical attention and financial compensation that they need. Contact our St. Louis, Missouri workers compensation law firm to ensure that your rights are protected. Please call (314) 361-4300 or complete our Online Case Evaluation Form to request a FREE consultation.