When we see instances of workplace violence make headlines, we rarely consider that it could happen to us.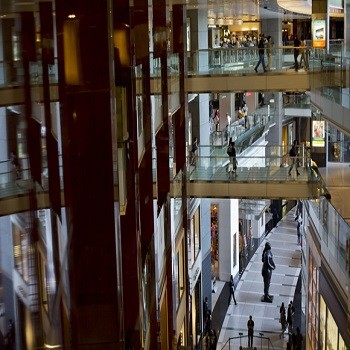 There is a certain expectation for workers such as police officers or security guards that at some point they will fall victim to assault while on the job. It is part of the very nature of their employment. Workers in other fields do not typically have this expectation, even though the pressure of some jobs may lead to violent behavior from co-workers. If you were assaulted at work, you could be entitled to workman's compensation insurance for your injuries. There are certain rules that apply in these types of claims, so the help of a Missouri workman's compensation attorney will be necessary in order for yours to be successful.
Attack By a Stranger
Four types of situations account for violence in the workplace. The first is an attack by a stranger. We see this most often in robberies. Most employers have a stay safe program in place in the event of a robbery as a way of preserving life. Employees are encouraged to cooperate with an armed robber in order to prevent injury to themselves.
Customer Violence
The second is customer violence. People whose employment entails dealing with the public on a daily basis will eventually come across violent behavior. It is good practice to try and recognize the signs of a potentially dangerous client beforehand, but if you are injured by an irate client, that injury should be covered by your employer's workman's compensation insurance.
Co-worker Violence
Co-worker violence is on the rise as people find it increasingly difficult to keep up with the demands of their job in a depressed economy. Since workman's compensation is considered a no-fault insurance, you could receive benefits if you are hurt by a co-worker. Certain exceptions do apply, such as if you were the one to initiate a fight, the claim could be invalidated. In this instance it is advisable that you speak with a Missouri workman's compensation attorney to find out exactly what your rights are.
Domestic Violence Spillover
The last type of workplace related violence is known as domestic violence spillover. This is when a situation at home is moved to the workplace causing injury to the employee. Most often, the injuries incurred will be compensated by a personal injury lawsuit against the attacker, but if the employee was working at the time of the incident they may be entitled to workman's compensation benefits.
Even those employed in the education field are subject to work related violence. A Missouri teacher needed several operations on her knee and suffered nerve damage as a result from an attack by one of her students. Workman's compensation paid for all of her medical bills plus lost wages in the amount of $18,500. In this instance she could also seek further compensation in a 3rd party claim against the family of the student.
If you were hurt in a violent episode at work, contact The Law Office of James M. Hoffmann at (314) 361-4300 to make sure you receive the full benefits allowed by law.
Photo credit: