Tree trimmers are exposed to many hazards that can make their job dangerous and put them at risk of injury.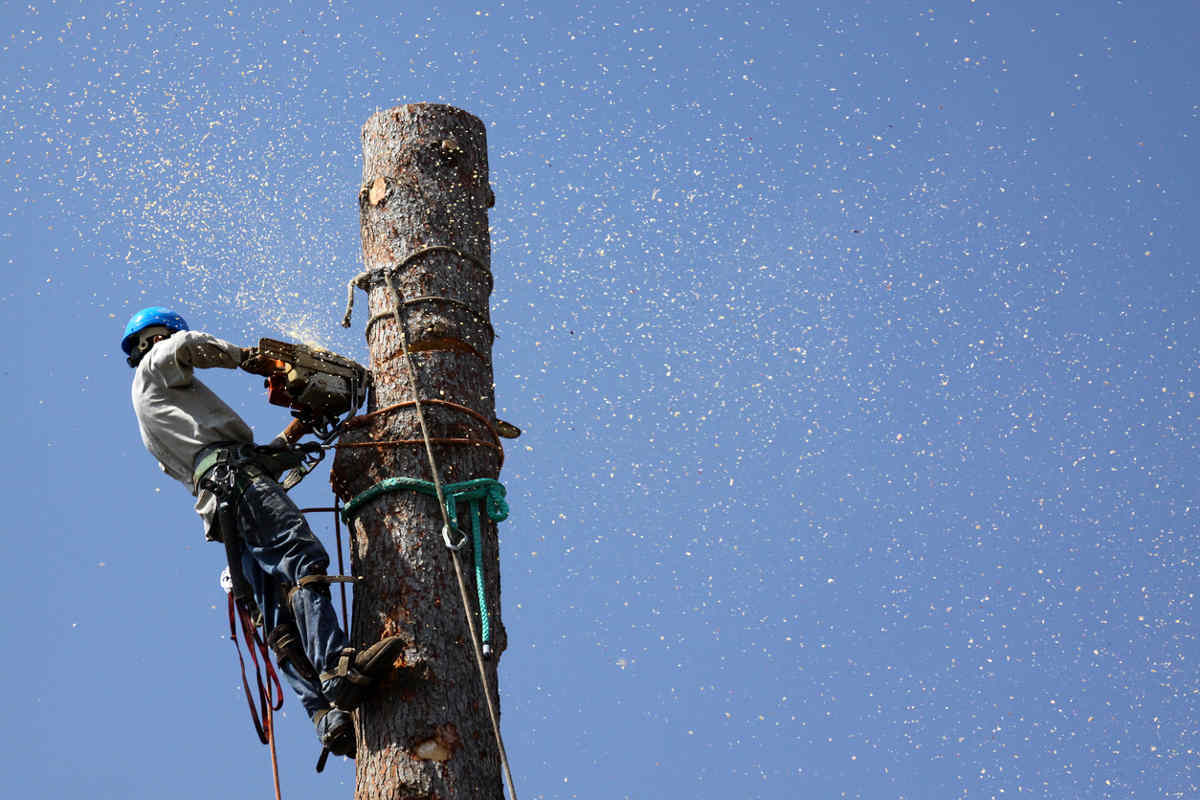 There is a lot of work for tree trimmers when the weather gets warmer, suddenly all the trees and bushes are growing fast. These can be an inconvenience, such as blocking the view from your window, but they can also become dangerous. So, tree trimmers are needed to remove overhanging branches on the roads and near power lines.
If a tree trimmer does get injured, they can seek the help of a St Louis workers compensation attorney to help claim compensation to cover medical bills and give them the extra money needed to help if their injuries mean that they are temporarily unable to work.
Hazards Associated with Tree Trimming
Tree trimmers are at risk for a number of different work-related hazards. Some of these include:
Falls from heights
Contact with live electrical lines
Injuries from chain saws
Impact from tree debris
Wood chipper injuries
Noise
Power and hand tool injuries
Preventing an Injury
OSHA has outlined very specific safety regulations for tree trimmers to keep them safe. Tree trimmers should always wear appropriate personal protection gear. If you are an employee, your employer must provide these for you. You need protection for your eyes, such as goggles with side panels to ensure you are fully protected. You also need sturdy gloves and boots. If you use noisy equipment such as powerful chainsaws, then ear plugs should also be worn to prevent damage to the ears. While this may seem unnecessary, your ears can become damaged over time with frequent exposure to loud noises.
It's important to fully assess the risks before ascending a tree. Look out for weak branches before you climb any tree. All tree trimmers should be fully trained in safety while climbing trees. As with anything else, there is a correct and safe way to do this.
Safety equipment should always be used, never skip using your ropes and harnesses to save time, or because the tree isn't very high. Even a fall from a small height can be fatal.
Keep your mind alert. Try to get a good night's sleep before you go to work each morning. Never drink alcohol before trimming trees and try to keep distractions to a minimum.
While your employer has an obligation to help keep you safe, you also need to look out for yourself. If you feel that your employer is not providing you with sufficient safety gear, or you feel the equipment and protective clothing are not sufficient or are too worn, you should bring it up with your employer. They may even be grateful as they may not realize there is a problem and it could save them from a huge financial payout should anyone become injured down the line.
When to Contact a St Louis Work Injury Lawyer
If you have been injured at work, you are able file a workers compensation claim. But the Missouri Workers Compensation system is not your friend. At the Law Office of James M. Hoffmann, we can help you take the steps necessary to protect your rights and recover payment for lost wages, medical care for your injuries, or a settlement for permanent partial disability or permanent total disability should you not be able to return to work.

Call us today at (314) 361-4300 or fill out our online contact form.

Updated: