Unlike personal injury suits, workers' compensation eligibility isn't dependent on who is at fault.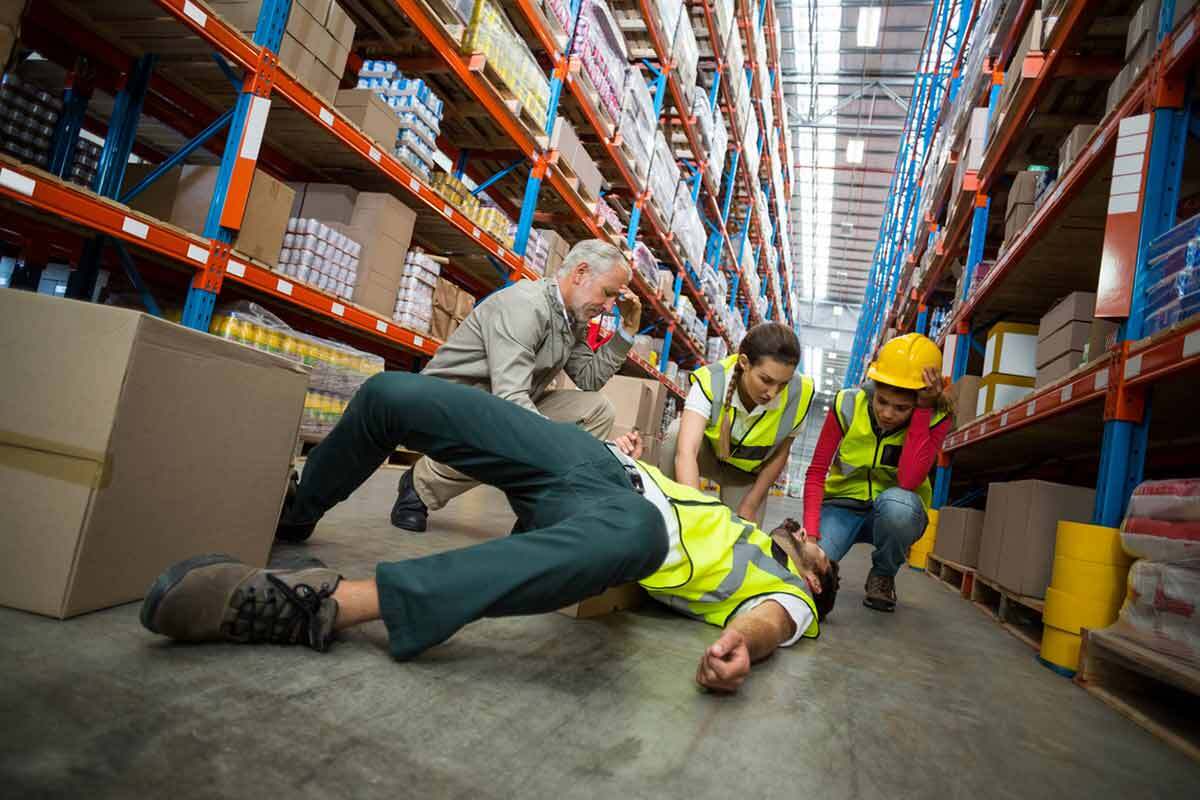 Workers' compensation insurance is mandatory in Missouri for businesses and companies to have. It is insurance that is designed to protect both employers and employees should a worker be injured while at work. If you are in are in an accident at work and worried about whether your injuries are covered through your employer, there are times when you will be eligible to collect workers' compensation and others when you might not be – but your eligibility does not depend on fault.
Benefits Not Dependent on Fault
Unlike personal injury suits, workers' compensation eligibility isn't dependent on who is at fault. In fact, it negates having to prove negligence on anyone's part. If you are an employee and responsible for your injuries, you are still entitled to collect. The only stipulation is that you have to be working under the scope and authority of your employer and performing your employment duties. So if you can prove that you were engaging work-related activities, then it makes no difference whether you were at fault or not.
The tradeoff to workers' compensation is that if you make a claim for your injuries and can prove that they happened while you were engaging in work-related activities, then you aren't allowed to sue your employer – at least, in most instances. Since you can't sue your employer, you aren't privy to noneconomic damage recovery, which includes things like pain and suffering and emotional distress.
However, there are times when you can make a claim for emotional distress if you suffer enough to have an official diagnosis of post-traumatic stress disorder or a similar medical condition. If your injuries involve extremely stressful conditions that can lead to emotional damage, then you might have a case to be compensated for emotional damages. But for workers' compensation purposes, that would fall under economic damages as medically related to disability.
What You Need to Prove
The key to having your injuries compensated isn't in being able to prove that your injuries aren't your fault. It will likely be in being able to show that you were engaging in work duties that were under the authority of your employer, which might not be as easy as it seems. This is why if you are hurt while working, it is imperative that you hire a St. Louis workers' compensation attorney to represent you.
There are specific things that you need to prove to be eligible for workers' compensation. And although negligence and fault aren't included in that list, you do need to ensure that you have the documentation to prove that you were injured, the extent of your injuries, and that they happened when you were working under the scope of your employment duties.
Consult a Work Injury Lawyer
The only way to ensure that you get all that you are entitled to is to consult a St. Louis workers' compensation lawyer to review your case and to make sure that you have the proper documentation to prove your eligibility. That is the only way to get you the services and medical care that you need to get back on the job healthy and whole.
For more than 20 years, the Law Office of James M. Hoffmann has been helping victims of work-related accidents get the benefits they need to move forward with their lives. If you have been injured at work and have any questions regarding your case, call us at (314) 361-4300 or fill out our online case evaluation form.