Delivery drivers must face various risks that can threaten their health and safety. Common risks include back injuries, fatigue, trips and falls, car accidents, and dog bites.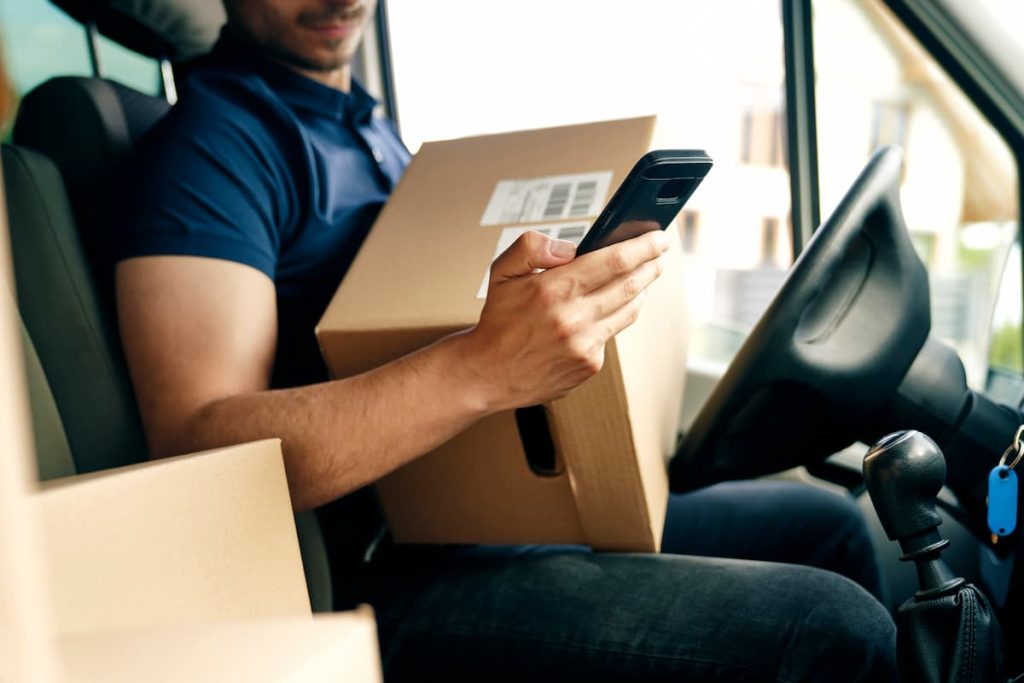 Delivery drivers are tirelessly working behind the scenes to ensure we get the goods and services we need, whether it's our daily groceries, a hot meal from our favorite restaurant, or that long-awaited package we've been waiting for. But with all the hustle and bustle, it's easy to forget that these hardworking individuals face a range of serious risks that can threaten their health and safety.
In this article, we'll take a closer look at some of the most common risks delivery drivers face and what you can do if you've been injured on the job.
Back Injuries from Sitting All Day
Delivery drivers spend hours on the road, sitting in the same position for extended periods of time. This static posture can lead to serious back injuries over time, as poor posture and constant vibrations from the road cause strain on the spine. Additionally, this lack of movement also contributes to general muscular fatigue and can leave delivery drivers with chronic back pain and discomfort.
Fatigue
Delivery drivers often work long, unpredictable hours, which can cause them to become fatigued. This can significantly impact their ability to concentrate and react quickly to changing road situations, making them more likely to experience an accident or fall asleep at the wheel. Additionally, it puts them at risk of other severe injuries due to impaired dexterity, decision-making, and judgment.
Tripping and Falling
Delivery drivers often have to navigate unfamiliar territory which can lead to potential trip and fall risks. This is especially true when drivers deliver in residential areas, as they often need to drive up steep lanes or carry packages through poorly lit alleyways, increasing their chances of stumbling or slipping. Furthermore, wet conditions can make surfaces slicker, raising the risk of trips and falls even higher.
Car Accidents
As many companies impose strict timeframes for deliveries, drivers often feel pressured to meet their deadlines or else suffer consequences. The need to quickly navigate traffic can lead some to take reckless risks such as speeding and tailgating, which increases their chances of getting into a car accident that could prove fatal for themselves or others on the road.
Dog Bites
In addition to the serious risks of work-related injuries like slips and falls, delivery drivers also face a particular hazard when entering unfamiliar environments – that of being bitten by a dog. Even if a pet is present on a customer's property, there is no guarantee that it will be appropriately secured or trained such that it does not become aggressive toward strangers. A sudden encounter with an unrestrained dog can result in very painful and damaging dog bites, sometimes leading to infections and other health problems in the aftermath.
Don't Suffer in Silence!
As you can see, delivery drivers face serious work injury risks every time they take to the road. They may have to deal with permanent disability and other adverse impacts associated with such injuries. In addition to physical suffering, those injured while on the job could experience extended periods of financial instability due to loss of income.
Speak With a Missouri Workers Comp Lawyer
Fortunately, legal options can aid in finding justice and getting workers' compensation benefits for physical and financial damages. At the Law Office of James. M. Hoffman, our Missouri workers comp attorney has over 30 years of experience and is passionate about providing advice, assistance, and expertise for injured truck and delivery drivers in such circumstances. Contact us 24/7 to ensure your legal rights are protected after an accident or injury on the job.
Speak With a Workers Comp Attorney
Give us a call 24/7 for a FREE Case Evaluation