Car Accident Lawyers
Only an experienced St. Louis Car Accident Attorney can consider all factors and help get the maximum possible compensation for the losses suffered in the car accident.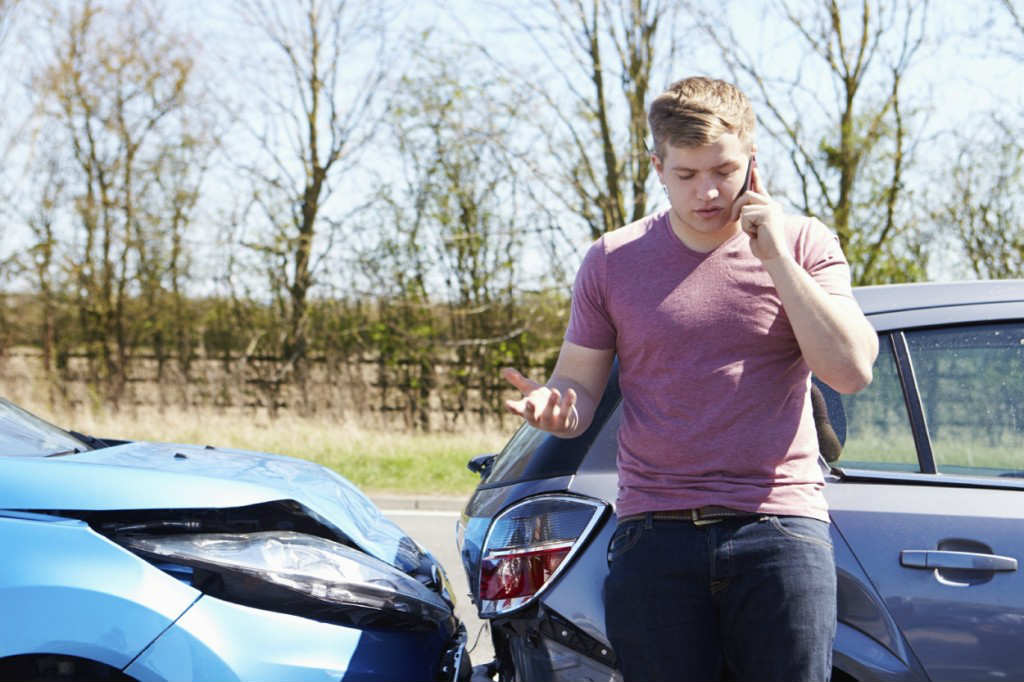 Car accidents make up the majority of personal injury cases in the U.S. court system. These accidents happen for a number of reasons, but the most common is driver negligence. Driving a car, or being a passenger in one, is one of the most dangerous things you do regularly.
Car accidents are an unfortunate fact of life. When the carelessness of another causes an accident, the law in Missouri holds the driver responsible for the personal injury and property damages that result.
Common Causes of Car Accidents
Texting while driving
Talking on cellphone while driving
Speeding
Driving too fast for weather conditions
Failing to obey traffic signals
Road Rage
Driving While Intoxicated
Driving an unsafe vehicle
Property Condition Factors
Poor condition of roadways
Lack of traffic signals
Confusing road signs
Deficient road maintenance
Poor road design
When the condition of the road or property caused or contributed to a car accident, then the property owner may be held accountable. The entity responsible may be the city, county or state where the accident occurred.
What You Can Do After a Car Accident
The time in which you have to file a claim is limited. It is important to contact the St. Louis Car Accident Lawyers at the Law Office of James M. Hoffmann as soon as possible.
It is also important to keep all the records associated with the accident. Get a copy of the police report, the witness statements, and any photographs that may have been taken.
Seek medical attention immediately and be sure to comply with the recommended medical treatment so that the insurance company cannot use anything to imply that you did not suffer serious injuries.
Compensation You May Be Entitled Too
Past and future medical expenses
Pain and suffering
Cost of long-term care
Contact St. Louis Car Accident Lawyers
If you or a loved one has been the victim of a car accident due to the recklessness or carelessness of another, contact the Law Office of James M. Hoffmann. Our office is located in St. Louis, MO but we handle personal injury cases throughout the entire state of Missouri. We are committed to providing justice to injured victims and their families. Schedule a free and private consultation by calling (314) 361-4300 or by filling out our free online consultation form.
Car Accident settlement for neck and back pain from MVA. One car accident. The client was a passenger. Deer ran in front of car. The insurance carrier initially denied the claim but eventually accepted liability based on the allegation of negligence was that driver was operating vehicle too fast for conditions. Client had pain management care for a disc protrusion. Treatment included epidural steroid injections and MRI. No surgery. Insurance company eventually paid policy limits.
Car Accident Settlement. Case Resulted in policy limits for family member involved in car accident. Client suffered multiple fractures requiring extensive hospitalization and surgery. Client did not have health insurance and had medical high medical expenses. Using Missouri Lien Law Statutes, client's medical bills were substantially reduced and satisfied in full by distributing, pro-rata, amongst the healthcare providers.
Car Accident Settlement: Driver swerved to miss a car and struck a pole. Treatment at emergency room included a CT scan which revealed a small bulge in his neck. As the other driver left the accident scene, an uninsured motorist claim was filed against the driver's insurance policy.
Car Accident Back Injury policy limits settlement for a St. Louis car accident resulting in L5-S1 disc herniation. Surgery was recommended but never performed. Client received epidural steroid injections and chiropractic care.
Car Accident Policy limits coverage for client injured in car accident. Client suffered a left femur fracture, left hand fracture, fractured ribs, and a broken jaw.
St. Louis Personal Injury Practice Areas