Scissor lifts that are used improperly or are not properly maintained, can cause serious work related injuries.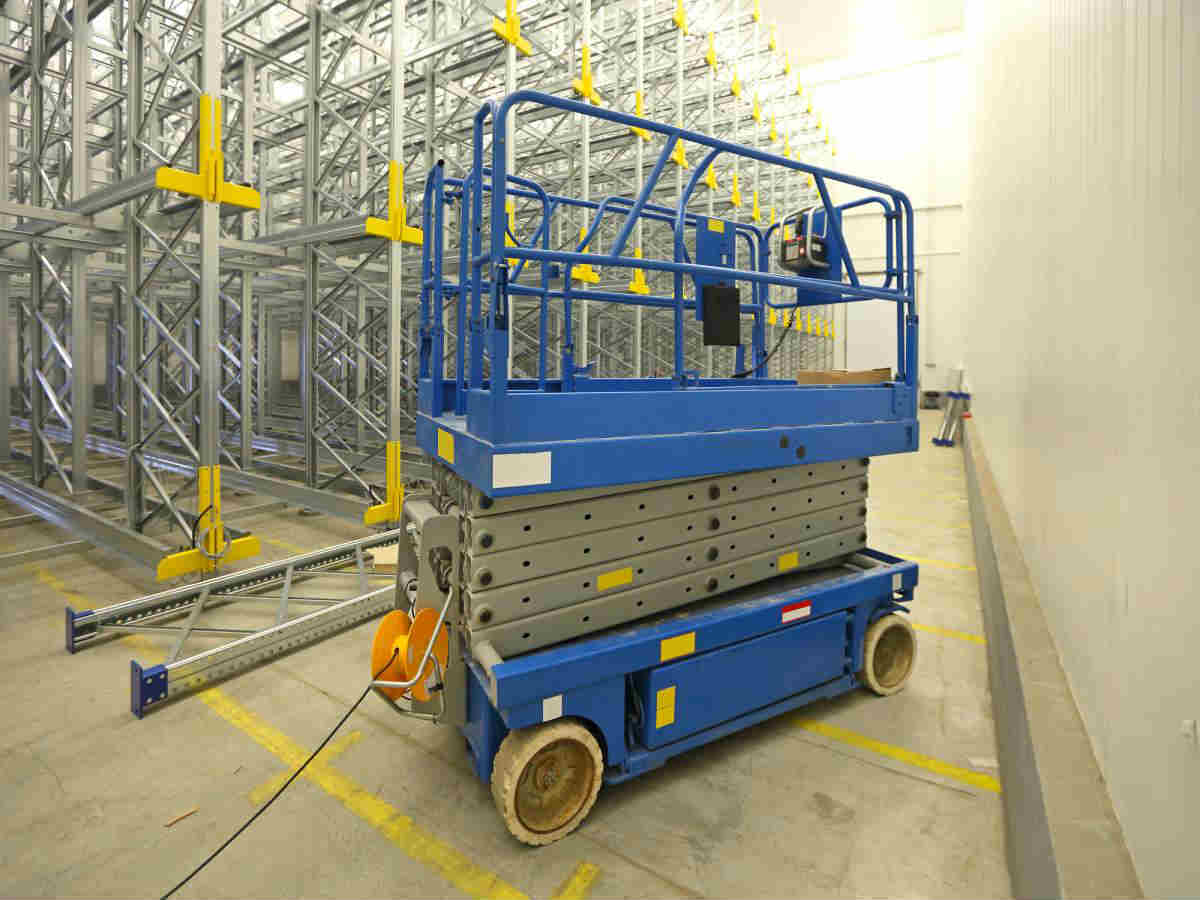 Man lifts such as scissor lifts are used extensively in many industries, and they offer a lot of convenience for work in elevated places. They are used in construction sites, film shootings, warehouses, sports events and many other places. However, scissor lifts can also prove to be dangerous, and can become life threatening if not installed or maintained properly, or when operated by untrained workers.
According to the Bureau of Labor Statistics (BLS), each around 22 fatalities occur while operating man lifts. Injuries from scissor lift accidents can be devastating and life threatening. The hydraulic force of this piece of equipment is sufficient to cause severe injuries. Many of the injuries occur because of negligence of the users or a defective product. There are OSHA safety standards in place for proper use of scissor lifts. Despite this, scissor lift accidents still occur, and cause serious and even fatal injuries to workers.
Types of Scissor Lifts
There are various types of scissor lifts used for different purposes including construction, automotive and industrial. Some of the common types of scissor lifts include:
Motorcycle Lifts
Heavy Duty Truck Lifts
Boat Lifts
Industrial Scissor Lifts
Portable Stacker Lifts
Hydraulic Freight Lifts
Full Rise Scissor Lifts
Mid Rise Scissor Lifts
Sidewalk Lifts
Scissor Lift Injuries Caused by Defective Products
When a scissor lift fails to operate in the intended manner, it can be considered a defective product. If your injuries are caused by a defective scissor lift, you may have a third party claim along with the workers compensation claim. However, proving whether the product is defective depends on a variety of factors such as whether there is a design defect, manufacturing defect, or an improper warning label on the product. You may need the services of an experienced St. Louis worker injury lawyer to prove that the product was defective, and it resulted in your injuries.
Even if you feel that you are partially at fault for the injuries, it does not mean that the manufacturer of the defective product cannot be held liable. Third parties that manufacture, market, or sell these products can be held liable for the injuries. In order to prove your claim, it is important that you gather and preserve all necessary evidence that can strengthen your case.
Rental Companies Can be Held Liable for Scissor Lift Injuries
A rental company can be held liable for the injuries if they rented a defective unit to the customer. Rental units have the duty to inspect the scissor lift before renting it to a customer, but many times they fail to do so. If the rental company does not have any proper maintenance or service records of the product, they can also be held liable.
Contact a St. Louis Workers Comp Lawyer
If you have sustained injuries in a scissor lift accident, you may be entitled to workers compensation benefits. If the accident was a result of a defective product, you may have a third party claim as well. Contact the Law Office of James M. Hoffmann today to discuss your case at (314) 361-4300 or fill out our online contact form.

Updated: