While machines and tools increase speed, quality, and productivity, they also put workers at risk of injury.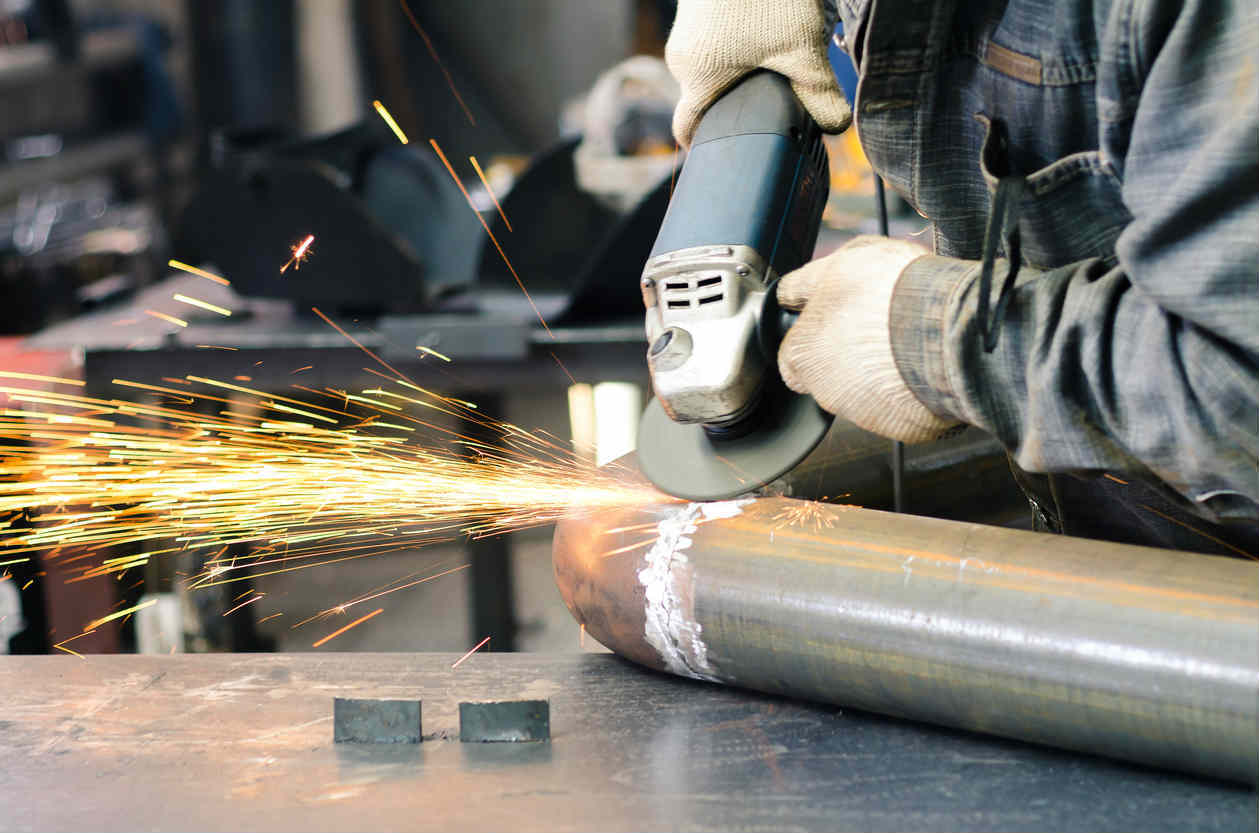 Tools and machines are used in factories and workshops in virtually all industries. While machines and tools increase  speed, quality, and in turn productivity, they also put workers at risk of injury. Injuries can range from minor to severe such as lacerations, cuts, amputations, burns, and at times these injuries can even prove fatal.
Injured workers often face the risk of long term disability, permanent disabilities, and need time for recuperation and rehabilitation. Moreover, they have to bear with expenses of medical treatment. However, those injured at work have the right to workers compensation benefits. They should consult with a St. Louis workers compensation lawyer to fully understand their rights.
Angle grinders
Angle grinders, also known as side grinders or disc grinders, are a type of power tool that is used for cutting and polishing tough and abrasive materials such as cement, stucco or other thinner materials. Depending on the material that needs to be cut, angle grinders use different wheels and accessories. These are usually powered by an engine, compressed air or electric motors. Ideally, all workers are instructed to wear personal protective gear like face shields while operating angle grinders. However, injuries still take place.
Types of injuries caused by angle grinders
Injuries caused by angle grinders are often catastrophic. Due to the speed and sharpness of the tools, workers get severely injured in a fraction of a second. Penetrating cranial injuries, skull fractures, and amputations are some of the debilitating and fatal injuries that are commonly seen. Common angle grinder injuries include –
Lacerations to the head, face, neck and torso
Hand and finger amputations
Injuries to the eyes
Cuts occurring due to flying debris
Injuries caused by burns from resulting sparks
Long term injuries resulting from constant vibrations to the body
Long term diseases caused due to exposure to dust and silica, especially in the cement and concrete industry
Preventing angle grinder injuries
Angle grinder injuries commonly occur due to the way they are used, rather than issues with the machines themselves. Some common causes of angle grinder injuries are –
Insufficient training about use and safety given to workers
Inexperienced workforce
Use of incorrect discs for the job
Removal of the safety guard fitted to the angle grinder
Lack of use of safety personal protection equipment
To prevent angle grinder injuries, it is important that employers insist on proper training for all workers and use protective equipment.
Filing a workers compensation claim
If any worker suffers an angle grinder injury, they should seek immediate medical attention and emergency care. It is also advised that the injured worker and his family consult with a St. Louis workers compensation lawyer and file a claim for compensation. Call (314) 361-4300 for a FREE case evaluation.