When injured on the job, there are certain steps you must take so that you are fairly compensated for your injuries.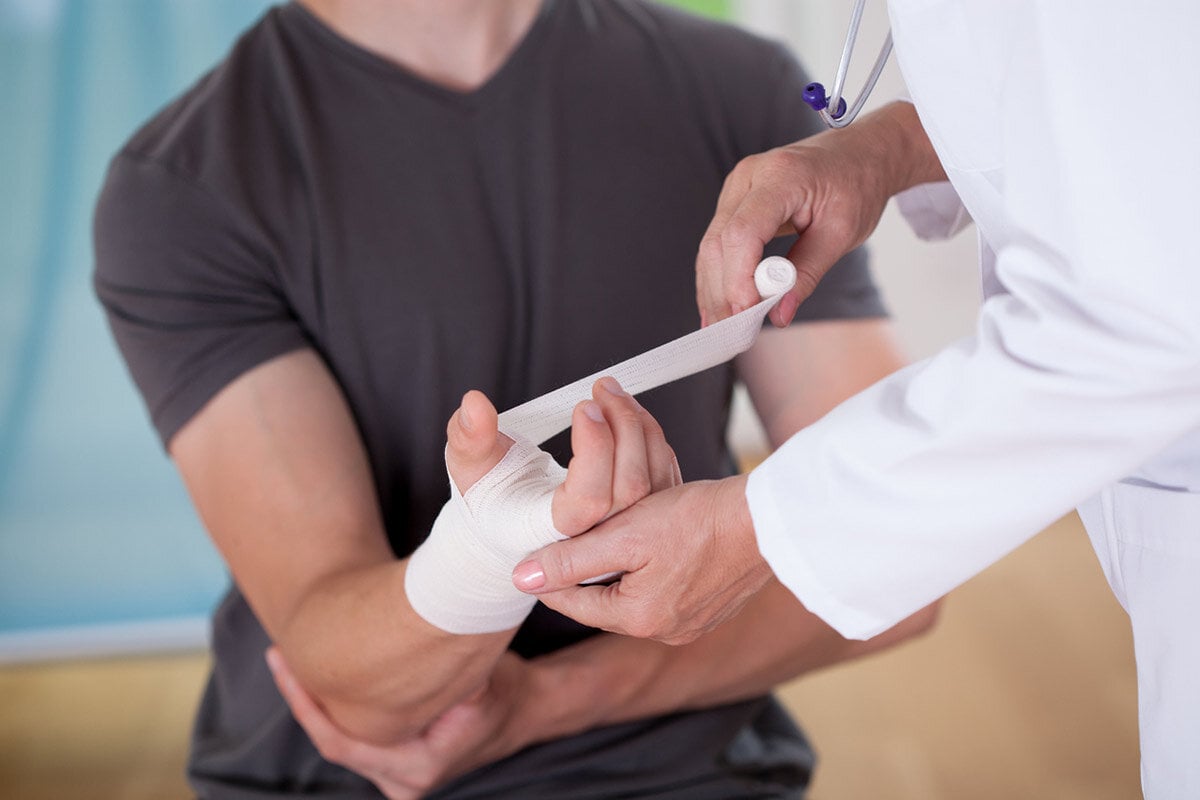 When you are injured on the job, you might have some questions about how workers' compensation benefits work. Workers' compensation is an insurance policy that a business owner has to have, according to Missouri law, to cover an injured employee if they are hurt while at work.
If you were injured while working, there are specific steps that you need to take and things that you need to know to make sure that your injuries are fairly compensated.
File an Application for Workers' compensation Benefits
In order to be eligible to collect for your work-related injury, you do have to fill out a formal application. You also must report your injuries to your employer and any supervisor immediately. Likewise, your employer has to file a claim with the insurance company, which is why it is critical to contact them immediately.
Seek Medical Attention
Even if you think that it is nothing more than a minor strain or sprain, you do need to seek medical attention to prove your injury. Although it is not required by law, if you want to ensure that your claim is approved, you will want the proper medical documentation to show that you sought medical care and to validate the extent of your injuries.
You Do Not have to Pay a St. Louis Workers' Compensation Lawyer
If you are injured while working and are having a hard time working with the workers' compensation insurance company, then you don't have to pay a St. Louis workers' compensation lawyer if you retain one. Workers' compensation lawyers work like personal injury attorneys – on a contingency basis. That means that they don't charge you when you hire them, but they take a percentage of whatever they can collect. So if you get nothing, they get nothing. But you do not have to pay them up front.
You are Not Entitled to Pain and Suffering
Although you can collect for lost wages and medical bills, you are typically not allowed to collect for non-economic damages like pain and suffering, and – in most instances – emotional distress. There are times when emotional distress can be covered, if there was a specific event that caused you severe mental harm or PTSD. But in most cases, you cannot collect for your emotional suffering.
No, You Do Not have to Pay for Your Doctor's Visits
If you are injured while on the job, your employer is responsible for paying for your medical costs. Often, insurance companies will send you to a specific provider and take care of the bill directly. If not, then you will have to submit the bill to be paid.
Contact a St. Louis Work Injury Attorney
If you are injured while on the job in Missouri and while performing work-related duties, then you are entitled to have your medical bills and lost wages covered. To make sure that you protect yourself and file the proper paperwork and don't do anything to harm your eligibility, it is imperative that you hire a St. Louis workers' compensation lawyer to be in your corner.
At the Law Office of James M. Hoffmann, we have been helping victims of workplace accidents for over 20 years. Let us help you receive the compensation benefits you need and deserve. Call us today at (314) 361-4300 or fill out our online case evaluation form to request a free consultation.