Here are some of the most common construction accidents that often lead to brain injuries in Missouri.
Every year about 1.5 million individuals in the US sustain traumatic brain injuries (TBIs). Out of the 1.5 million, 230,000 are hospitalized, and 50,000 succumb to their injuries. TBIs aren't uncommon in the construction industry, especially in sites where safety is put on the back burner. In fact, in the past decade alone, around 25% of all construction fatalities resulted in brain injuries.
It's worth noting that not all head injuries result in TBIs. Most brain injuries in construction are linked to specific accidents. Let's consider some common construction accidents that lead to Traumatic brain injuries.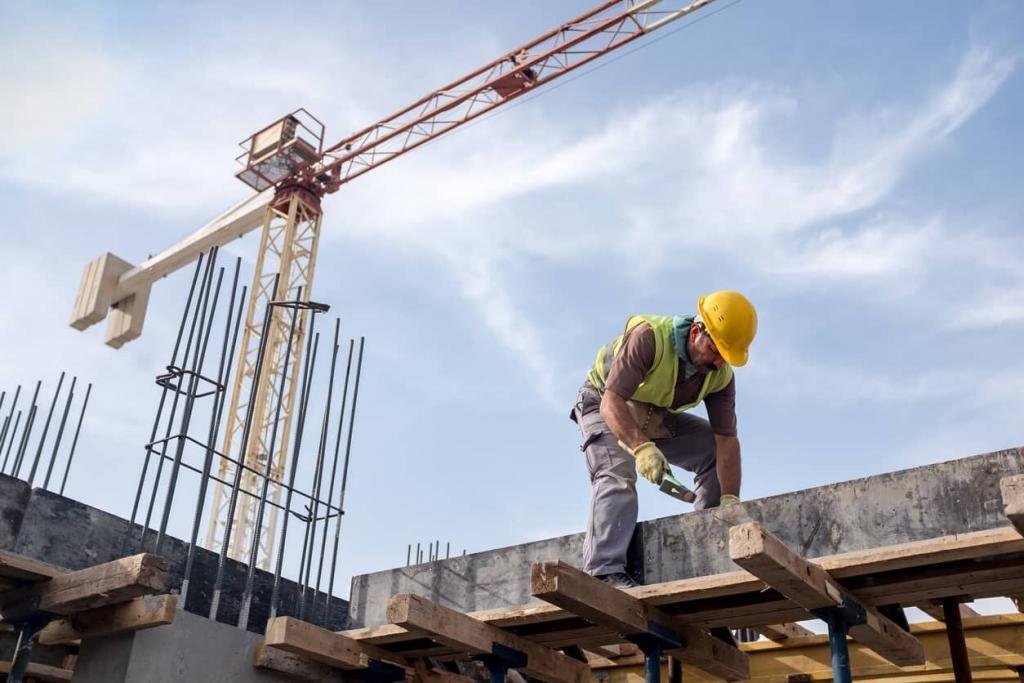 Being Struck By Falling Objects
The most common cause of brain injuries in construction sites is being struck on the head by falling objects. Whether it's a brick, tools, or an entire beam, blows to the head by a falling object often result in brain injuries.
Falls
Next to falling objects, falls are also a leading cause of brain injuries among construction workers. These workers may fall from roofs, scaffolding, beams, and even cranes. However, these falls don't have to be from high places to lead to a TBI. A simple slip-and-fall onto a hard surface is all it could take to get a brain injury.
Construction Equipment Accidents
Operator negligence or intoxication may sometimes lead to construction equipment accidents. These accidents are more common with forklifts because they're easier to handle, thus allowing for greater room for negligence. Sometimes drivers may unknowingly hit a construction worker or knock over objects that fall on the construction worker, resulting in a TBI.
Debris From Explosions
Accidental explosions may send debris flying across the construction site. If flying debris hits your head, there's a huge chance you'll sustain a brain injury. These explosions are often a result of flammable chemicals, faulty wiring, or even pressurized containers.
What Are the Symptoms of a Traumatic Brain Injury
It's essential to seek immediate medical attention if you suffer a blow to the head while at work. As mentioned earlier, TBIs are potentially life-threatening injuries, and prompt medical care could save your life. Be sure to look out for the following symptoms if you get hit on the head:
Dizziness
Lack of proper coordination
Intense headaches
Trouble concentrating
Vomiting
Blurred vision
Coma
Some of the symptoms may take a while, even days, before they emerge.
You Sustained a Traumatic Brain Injury – Now What?
If you've suffered a brain injury on the job, there are several steps you can take to ensure you receive fair compensation from your employer's workers' comp policy. The steps are as follows:
Call emergency services to the accident scene
Report the incident to your superiors
Take pictures of the scene or ask someone else to do it
Write down the names of all witnesses on the scene
Contact a reputable workers' comp attorney to get on your case
By following the above steps you can help ensure your workers compensation claim is well-documented and your rights are protected.
Let Us Handle Your Workers' Comp Claim
Regardless of the amount of evidence you have, your employer's insurer may be reluctant to grant you fair compensation. To ensure your right to compensation is protected, get in touch with an experienced St. Louis workers compensation attorney at the Law Office of James M. Hoffmann. We have over 30 years of experience protecting the rights of injured Missouri workers and can evaluate your case for free.
Speak With a Workers Comp Attorney
Give us a call 24/7 for a FREE Case Evaluation